A dessert that dreams are made of, yes please! Trisha Yearwood has updated a beloved southern dessert recipe called Ooey Gooey Buttercake. This cake has a vanilla base with two secret ingredients that make it taste extra decadent. Putting this on your dessert table will certainly have guests coming back for more. However the richness of this cake makes it go a long way, only a small piece is needed for the flavor punch of a true southern delight.
What is Ooey Gooey Buttercake?
The name Ooey Gooey Buttercake came from a dessert that was reportedly invented in the town of St. Louis, MO, and consists of a dry cake base covered with a soft, "gooey" topping reported What's Cooking America.
The recipe came to national fame via celebrity chef Paula Deen who popularized various versions of the treat in both her cookbooks and on her former Food Network television series.
What are the two secret ingredients of the dessert?
There are two secret ingredients that give the recipe its unique "ooey, gooey" texture that makes it different from any other cake or pie.
These are cream cheese and buttermilk.
To make the gooey part, combine the following decadent ingredients. These include cream cheese, unsalted butter, confectioners' sugar, eggs, vanilla, and buttermilk.
How do you make Trisha Yearwood's Ooey Gooey Buttercake?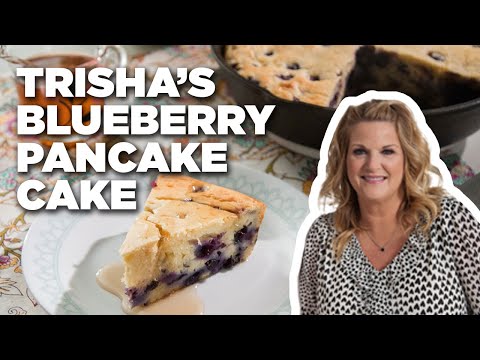 To create the cake, first, gather your ingredients. These include sugar, unsalted butter, flour, vanilla, buttermilk, baking powder, and salt.
Preheat the oven to 350 degrees. Spray a 9-by-13-inch baking pan with nonstick spray.
Combine the granulated sugar and butter until blended. Following, add eggs, vanilla, and buttermilk and beat to combine.
Whisk together the flour, baking powder, and salt separately. Add to the mixer in three parts to make sure all of the dry mixtures are incorporated into the wet.
This will make a dough, which is pressed into an even layer in the baking pan.
For the gooey part of the cake beat together cream cheese and butter. Add confectioners' sugar and eggs, followed by vanilla and buttermilk.
Pour the mixture over the dough into the pan. Bake for 50 to 55 minutes until set.
Trisha's Southern Kitchen airs Saturdays at noon EST on the Food Network.
The full recipe is available on the Food Network website.
Source: Read Full Article