Ree Drummond is opening up about her weight loss. The blogger and author — who fans may also know by her nickname of The Pioneer Woman and for her various appearances on shows including "Good Morning America," "The View," and her own Food Network show, "The Pioneer Woman" — shared a detailed account of her lifestyle changes on June 15 after announcing in May that she'd lost almost 40 pounds.
Drummond got very candid about how she overhauled her lifestyle on her blog, The Pioneer Woman. She explained alongside a photo of herself with a huge smile on her face that she really started her journey back in January after noticing that she was feeling "tired, puffy, and desperate" but "knew [she] shouldn't be feeling that way."
The 52-year-old internet personality and mom of four revealed she was motivated by simply wanting "to feel better and have more energy," so knew it was time to make some changes. While reaching a target weight or dropping a certain amount of pounds wasn't her driving force, Drummond added that the main perk of her fitness journey was "how much better [she feels] every day" and how "grateful" she is to have made it through the toughest part.
So what exactly did Drummond do? Scroll on for all the details.
Ree Drummond revealed the 'simple shift' to her lifestyle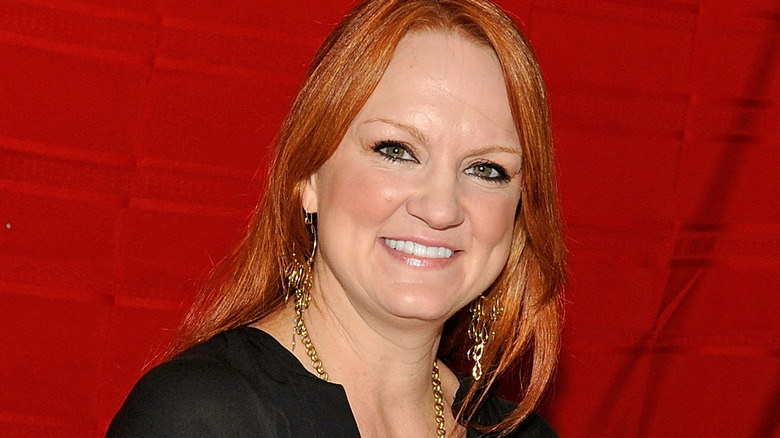 Ree Drummond revealed the exact way she dropped close to 40 pounds in her The Pioneer Woman blog post. She explained she'd tried plenty of ways to lose weight in the past, including attempting fad diets, working out with a trainer, and intermittent fasting — none of which she found sustainable.
What did work for the star was lowering her calorie intake by weighing her food to ensure she was getting the correct portion sizes. She also "made exercise a regular part of [her] day," which could have been something as simple as more walking or a session on a rowing machine. Weight training also played a big part in transforming her body as she started working out with weights four days a week.
Drummond also noted that she stopped using work as an excuse for not moving as much as she should. "I'd gotten so accustomed to excusing myself from working out because of my work schedule or travel schedule," she wrote, explaining she started putting off work commitments to ensure she had time to exercise. "It was a simple shift in mindset, but it was important!"
It sounds like Drummond is confident her lifestyle changes are something she'll be able to keep up with too. She wrote, "It only took me 52 years to figure it out, but that's okay!" and told fans, "Remember that feeling good, realistic goals, being healthy, and having fun is the way to go!"
Source: Read Full Article