Whoopi Goldberg is the EGOT-winning host of The View. She's been on the ABC morning talk show for over a decade.
But before she got the gig, Goldberg was going through a rough patch. And she says it was The View creator, Barbara Walters, who saved her life.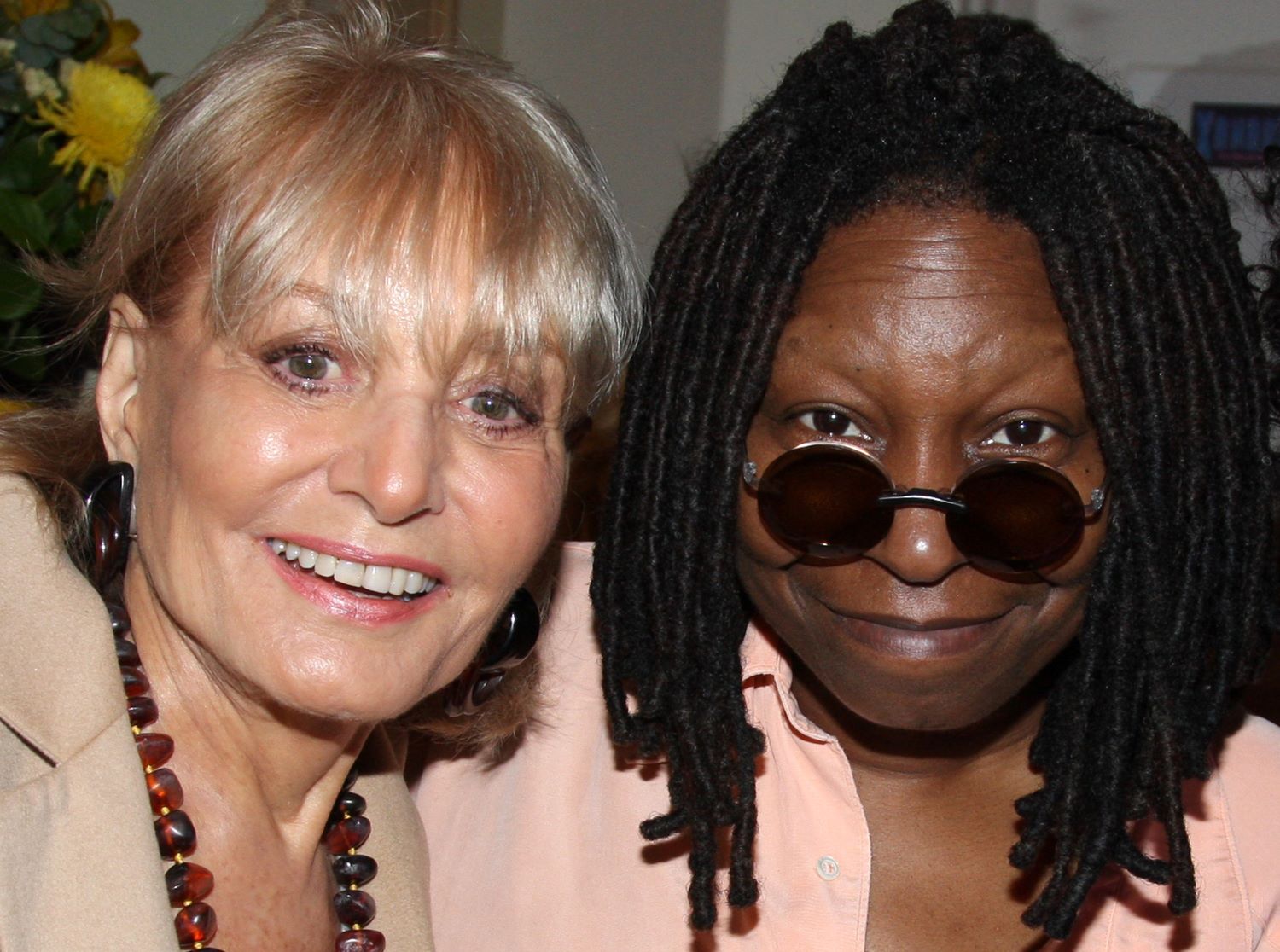 Whoopi Goldberg on how Barbara Walters saved her life
Goldberg had a notable film and TV career before joining The View in 2007. She is one of the few entertainers in the world to have received an Emmy, Grammy, Oscar, and Tony Award.
But in the early 2000s, the actor was struggling to find suitable projects to work on. And by 2007, she had gone through most of her savings and was desperate to find a new job. Luckily, right in the nick of time, Walters called and offered Goldberg a spot on The View.
"Barbara Walters saved my life," Goldberg revealed when talking to The Television Academy Foundation. "My family and I lived through all of my savings in those five years. I got a job on the radio because nobody would hire me."
"And Barbara Walters, who had just lost Rosie O'Donnell, said, "Would you be interested in coming on and doing this for me?'" she recalled. "And I was like, 'Yes, I would.' That's how that happened. Barbara Walters saved my life."
Whoopi Goldberg credits Barbara Walters for paving the way for female journalists
Ever since Goldberg joined The View, there have been various reports and rumors about her relationship with Walters on set. But in her interview with The Television Academy Foundation, Goldberg had nothing but praise for the groundbreaking broadcaster.
"You hear people talk about 'Mr. Television,' but [Walters is] 'Mrs. Television,'" Goldberg suggested. "I mean, she set up how female interviewers should be doing their job. She set that up for you. She taught you how to do that."
"You know, [Walters] bashed that ceiling boy," she continued. "Her hands were all cut up from
bashing that glass ceiling. But everybody wanted to be her. All these wonderful women that came out of the blue all wanted to be Barbara Walters because of what she was able to do. That woman, that's a pioneer, literally, that's a pioneer. I'm lucky that I talk for a living."
Whoopi Goldberg went on to win an Emmy for 'The View'
Goldberg has been a regular host on The View since 2007. After taking over the moderator role and voicing her truth, she has proven to be one of the show's most beloved anchors.
In her 14 years on The View, Goldberg has earned 10 Daytime Emmy nominations for Outstanding Talk Show Host and Entertainment Talk Show Host. In 2009, she picked up her first Emmy for the show, which she shared with her then co-hosts Barbara Walters, Joy Behar, Sherri Shepherd, and Elisabeth Hasselback.
Source: Read Full Article