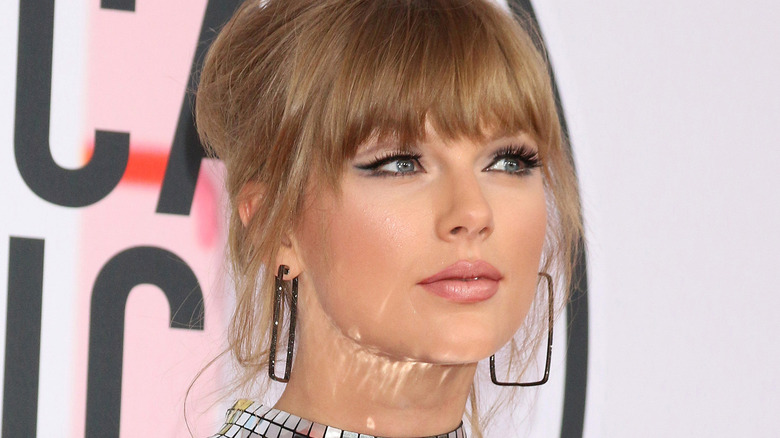 Taylor Swift is the kind of artist who comes along once in a generation. The singer's explosive career began at just 16 years old with her Top 40 hit "Tim McGraw" and has led to a stunning 11 Grammy wins and 41 total nominations, as well as three Album of the Year wins for albums "Fearless," "1989," and "Folklore" (via GRAMMY). During the span of Swift's career, she's branched out from her country roots to explore pop, alternative, and even rock.
Despite having a genre-defying, award-winning career, there's something about Taylor Swift that may be even more interesting than her music: her rich dating history. The superstar has become famous for turning stories of ex-lovers into chart-topping hits. In fact, sometimes it gets hard to remember which song is about which young heartthrob or A-lister. Fear not! We're here to clear up any confusion left on the star's complicated dating history.
Taylor's first love
While Taylor Swift had a few boyfriends during her high school years, her first celebrity beau was none other than Joe Jonas (via Billboard). The stars' relationship lasted from July to October of 2008, and infamously ended with Jonas breaking up with Swift over a 27 second long phone call. Despite the short-lived nature of the relationship, it is rumored to have inspired songs like "Last Kiss" and "Forever and Always."
The past love had a resurgence in the public eye when Swift released her re-recording of "Fearless," which included a previously unheard song that seemed to point to Jonas called "Mr. Perfectly Fine" (via Elle). The star had a good sense of humor about the song, and his wife, "Game of Thrones" star Sophie Turner, seemed to confirm fans' suspicions about the inspiration of the song when she posted a photo to her listening to the song on her Instagram story with the caption, "it's not NOT a bop."
Taylor and John Mayer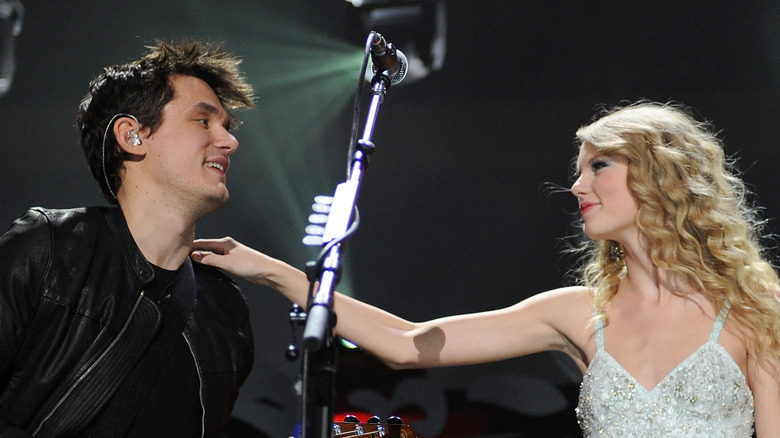 Of all of Taylor Swift's highly publicized relationships, her fling with singer-songwriter John Mayer is perhaps the most interesting and problematic. Putting Mayer's "bad boy" dating reputation aside, the most questionable aspect of the stars' relationship was their 12 year age gap. When Mayer and Swift met and started dating, Mayer was 31 and Swift was just 19 (via Nineteen).
Swift's infamous "Dear John" from the album "Speak Now" offered insight into what seemed to be an intense relationship. Lyrics such as "I lived in your chess game, but you changed the rules every day," and "don't you think nineteen is too young to be played with by your dark twisted game" revealed an ugly side of Mayer. It turns out loyal Swifties can hold a grudge, and are still upset with Mayer for his behavior towards Swift. According to Entertainment Online, the now 43-year-old singer was met with intense backlash and public outcry when he made a TikTok account and was barraged with comments about his inappropriate relationship with Swift.
Taylor's many flings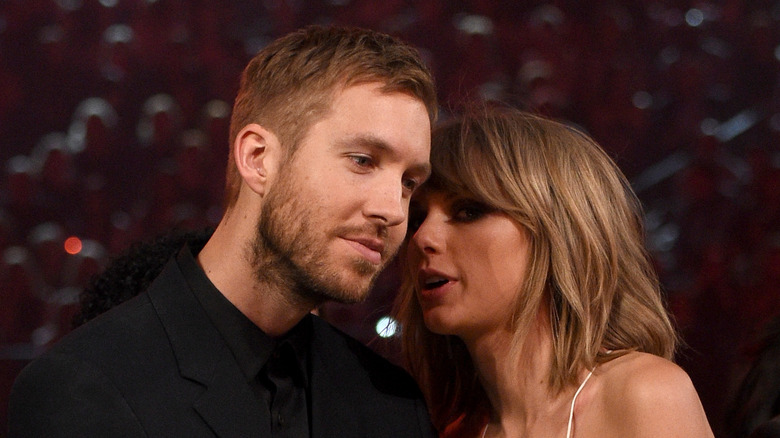 It seems that Taylor Swift has so much material for songs because her dating timeline is chock-full of four or five month flings. In order since Joe Jonas, Swift has been seen with Taylor Lautner, John Mayer, Jake Gyllenhaal, Eddie Redmayne, Zac Efron, Conor Kennedy, Harry Styles, Calvin Harris, Tom Hiddleston, and finally Joe Alwyn (via Billboard). Despite the short-lived nature of many of these relationships, all managed to be meaningful enough to become a part of Swift's songwriting process. Swift's fling with "Twilight" star Taylor Lautner reportedly led to the heart-breaking "Back to December," the story of her breakup with Harry Styles is told in "Out of the Woods," and her affair with Jake Gyllenhaal may just have inspired the entirety of "Red" (via Cosmopolitan).
Some of Swift's exes have been good sports about their part in her musical creative process, such as when Joe Jonas was able to joke about being subtly roasted in "Mr. Perfectly Fine" (via Elle). More often than not, though, the inspiration behind Swift's music have awkward if not downright rude reactions to it, such as when John Mayer called "Dear John," the song inspired by his and Swift's volatile relationship, a "lousy thing for her to do" and "cheap songwriting" (via Entertainment Weekly).
Has Taylor found the one?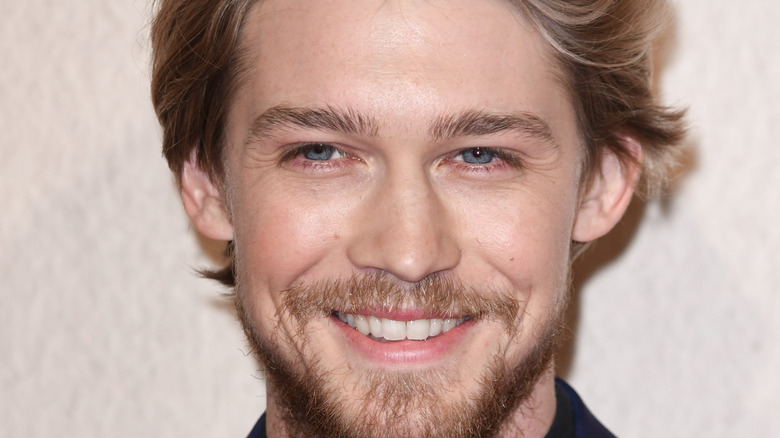 Taylor Swift has been with current beaux, actor Joe Alwyn, since 2016, according to Glamour. According to lyrics in Swift's song "Dress," the two met at the 2016 Met Gala, as the lyrics "flashback when you met me, your buzzcut and my hair bleached" line up with the hairstyles the two had at the time. Swift broke up with boyfriend Calvin Harris shortly after the Met Gala, and had her short affair with Tom Hiddleston shortly after.
News about Swift and Alwyn's relationship officially broke in May of 2017, and the couple appear to have been going strong ever since. Swift's song "Lover" gives Alwyn an adorable shout-out with lyrics like "I've loved you three summers now, honey, but I want 'em all," and many think that Alwyn actually helped to write Swift's latest album"Folklore." According to Entertainment Tonight, "Taylor can see herself marrying Joe one day."
Source: Read Full Article