The former CNN anchor is photographed looking at some rings and buying a chain at jewelry stores in Manhattan one the same day his lover reaches the half-century mark.
AceShowbiz –T.J. Holmes made sure he's all prepared for Amy Robach's special day. The former "20/20" co-anchor was definitely in for a sweet treat on her 50th birthday as her boyfriend was spotted shopping for jewelry on the same day she reached the half-century mark.
On Monday, February 5, T.J. was caught buying a gold promise ring and a gold chain to hang it on. The former CNN anchor first stopped by David Yurman's downtown Manhattan store where he was seen looking at some rings. According to Daily Mail, he walked away with an 18-karat gold Unity Cable ring that goes for $650, part of the bridal/wedding collection.
The 45-year-old then went to nearby Tiffany & Co. where he bought a gold chain. He looped the ring onto it to see how it looked before the clerk popped it into the store's distinctive robin's egg blue bag.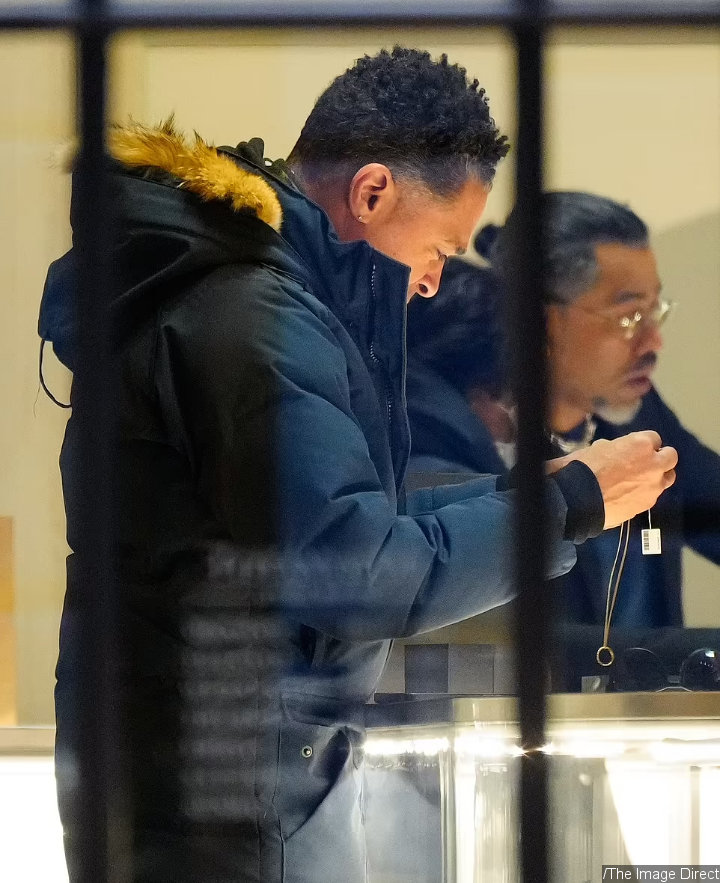 T.J. Holmes went jewelry shopping ahead of Amy Robach's 50th birthday.
T.J. looked satisfied and confident with the prize he prepared for his significant other as he walked away with both bags and a glint in his eye. For the outing, he kept himself warm in a thick navy Canada Goose coat, black and white sweatpants, an army fatigue scarf and sneakers. He also stopped for hot coffee in between stores.
While T.J. went ring hunting, Amy was spotted grocery shopping in Manhattan. The former "Today" co-host was pictured carrying three black grocery bags while wearing a dark sweater, blue jeans and brown boots.
Amy and T.J. are currently unemployed after they were let go from ABC News following their affair scandal. Confirming their exits on January 27, ABC News President Kim Godwin told staffers in a company-wide email, "I want to share with you that we've reached a decision about T.J. and Amy."
It then included a statement the network sent wide minutes later. "After several productive conversations with Amy Robach and T.J. Holmes about different options, we all agreed it's best for everyone that they move on from ABC News," the statement read. "We recognize their talent and commitment over the years and are thankful for their contributions."
Amy and T.J. reportedly came to an exit agreement after an extremely contentious mediation with the network's bosses. Both were given compensation packages, but the details were not immediately disclosed.
You can share this post!
Source: Read Full Article