Sarah Jessica Parker is universally known for her starring role in Sex and the City, but she's also been in many other great films. Her career spans several decades, but one of her most important parts was when she played a supporting role in Footloose.
Up until that point, Parker hadn't played any adult roles. She had just turned 18, so the role was pivotal to her career development.
However, although she ended up in the film, she almost missed out on the role because she had an issue with cutting off her hair and dying it red.
Sarah Jessica Parker initially turned down her role in 'Footloose'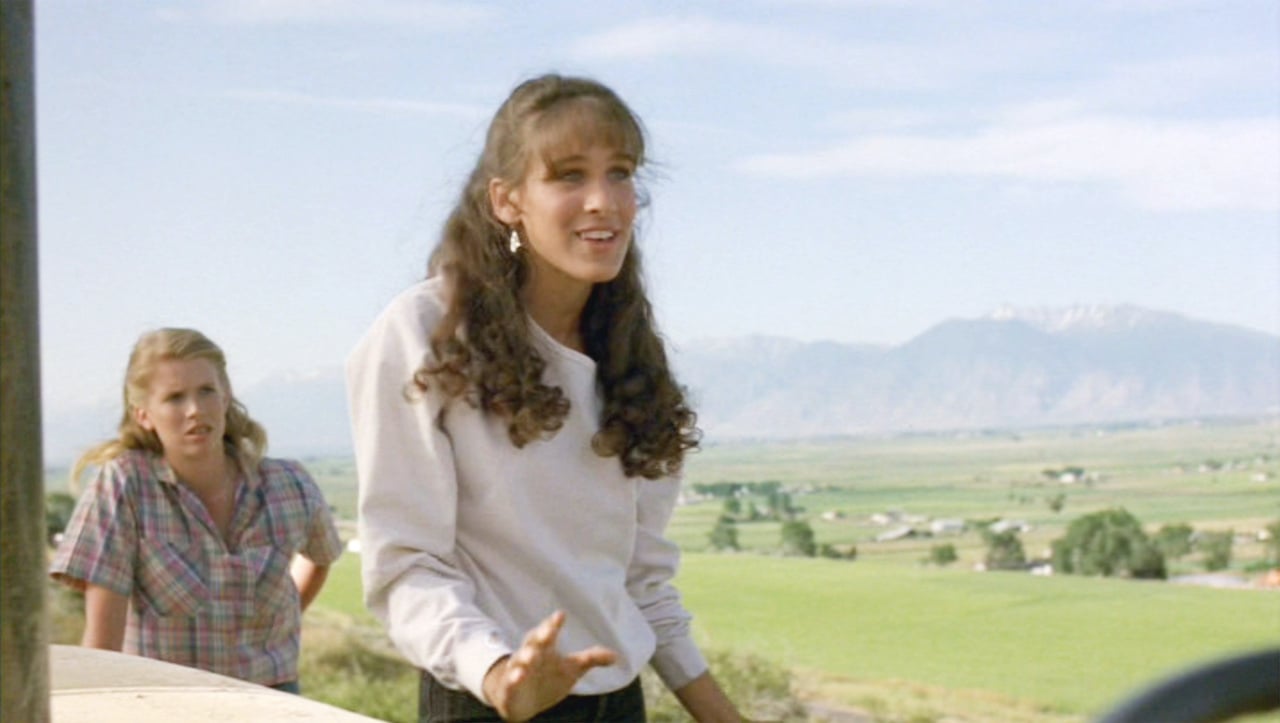 Parker shared the details behind the experience during a resurfaced 2016 interview with People.
"I first got it and turned it down," Parker revealed. "They wanted me to cut my hair off and dye it red 'cause the character's name was Rusty."
Parker was hesitant to cut her hair and dye it because she had just finished playing Annie in the theater.
"I was like, 'Oh God, my hair just grew back from Annie,'" Parker said. "I just couldn't imagine cutting my hair off and dying it red again. And I was never really—being a redhead didn't really suit me. So I passed, and they hired Tracy Nelson."
She refused to cut off her hair and dye it red for the 'Footloose' role
Even though she initially passed on the role, the Footloose production team reached back out after they had some issues with casting.
"And then they called me from the set, it didn't work out," Parker said. "And they said, 'Can you fly to Utah tomorrow?' And I was like, 'I can, but I cannot cut my hair off and dye it red.'"
Luckily, they allowed her to keep her hair because they were desperate to fill the role.
"They were like, 'Don't worry about your hair, don't worry about your hair, just get here.'"
Director Herbert Ross yelled at her because she learned dance moves slowly
Footloose director Herbert Ross was known for being hard on his cast. Parker knows this firsthand, as she ended up catching an earful from him on a few occasions. Regardless, she enjoyed her time on set.
"I was in such good company … It really wasn't personal," Parker said. "I mean, it's always scary to be yelled at. And it's always embarrassing, but I was not on the receiving end a lot. The thing that I got yelled at was that I learned slow—I learned dance routines slowly,"
A big reason why Ross was hard on Parker was that his wife was one of the top ballerinas in the nation. Needless to say, he had high expectations.
Sarah Jessica Parker loved working with Herbert Ross
"Some people pick it up super fast, and I wasn't fast," Parker said. "And you know, Herb's wife is Nora Kaye, who was one of the great, most important prima ballerinas in American Ballet Theater. And so he wanted me to learn quickly and I just—I was catching up.
Despite the challenges, Parker loved working with Ross.
"But I loved him … I was a huge admirer of his for lots of years because of all those movies. So I loved him and I was very sorry when he passed."
Source: Read Full Article