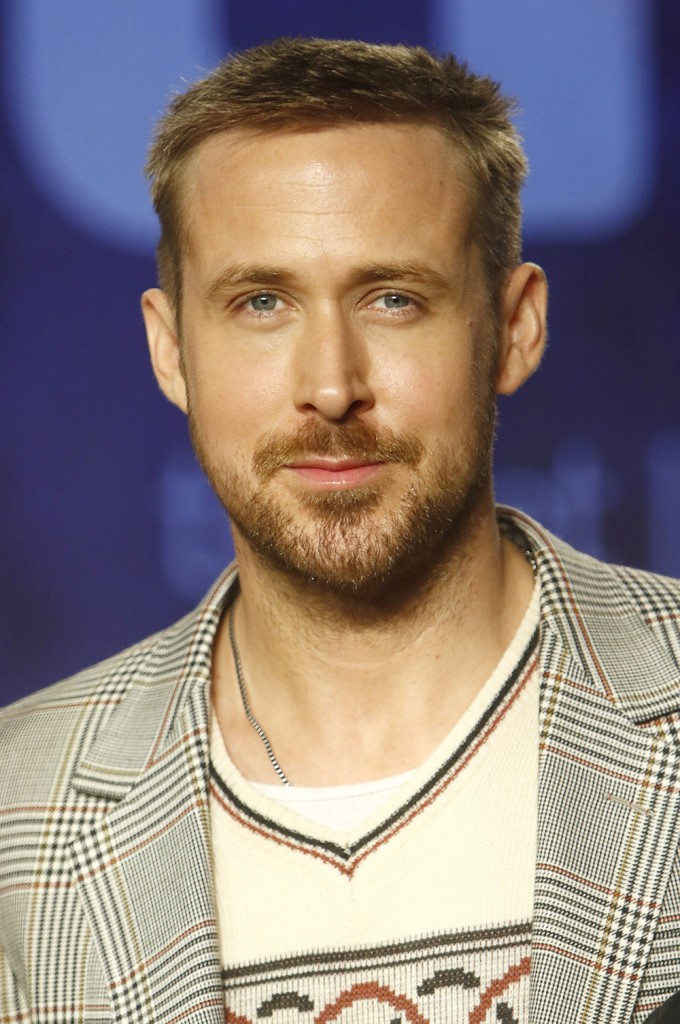 Ryan Gosling is on the promotional trail for his upcoming (and sightly controversial) Neil Armstrong biopic First Man, which was filmed partially in Atlanta. The film reunited Ryan with La La Land director Damien Chazelle and tells the story of the famed astronaut and the Apollo 11 space mission.
We all know that Ryan's a pretty decent actor, but his performance in the upcoming film was enough to convince his two daughters that he would be a really awesome person to bring in for their school's career day.
On a recent episode of Jimmy Kimmel Live, the actor recalled a day when his kids with Eva Mendes, four-year-old Esmerelda and two-year-old Amada, came to visit him on set while he was shooting a launch scene. He told Jimmy, "So I was in the space suit and pretending to launch. I think they think I'm an astronaut now." In fact, he believes that Esmerelda is truly convinced, noting, "My oldest said the other day, she pointed to the moon and she was like, 'That's where you work, right?'" Too cute.
Also during the interview, Ryan talked about going to his mother's destination wedding in Italy. Ryan's new stepfather is Roman, and he recalled that during the service, "these wonderful older Italian women [were] just whispering to me about food." He recalled that at one point, a woman said to him, "There's a tortellini in the freezer." And towards the vows, another woman shared, "There's a smoked mozzarella in the fridge," adding, "it's from Naples." When Jimmy asked if he tried the cheese, he said he did, asserting "It was like an angel crying on your tongue." I'm assuming that's a good thing.
The actor also recently had the chance to speak with Drew Feustel who is the commander of the current mission, Expedition 56, on the International Space Station. Feustal said that the space walks were "incredible" and then showed Ryan, via camera, the bathroom on the space station. Ryan and Jimmy assumed that's probably the thing people wanted to know most about living in space, but Ryan said he had no interest in learning about the "number two tube." He then witnessed a "bartering system" between a pair of Russian cosmonauts and the US crew on the ISS, apparently the Russians were trying to trade some cream cheese for "American space shrimp." Ryan joked that he assumed the shrimp were something special, whispering to Jimmy, "It's from Naples." Nice callback, Ryan.
He's a charmer, and he gives great interview, doesn't he? I've been a fan since Crazy, Sexy Love. I definitely want to check out First Man, and not because I'm fascinated by space bathrooms.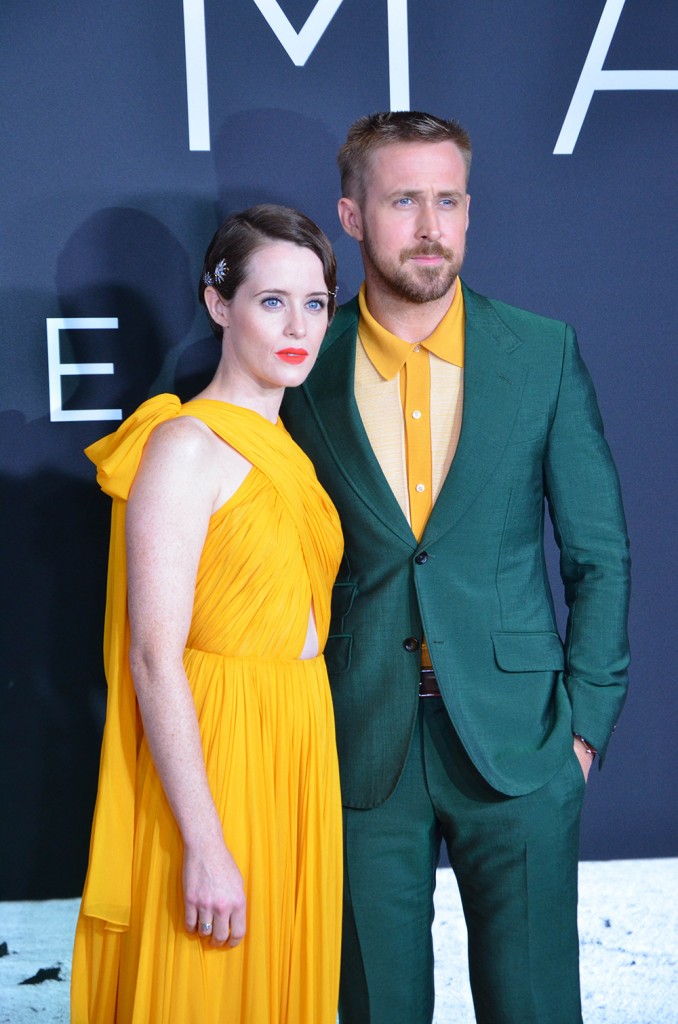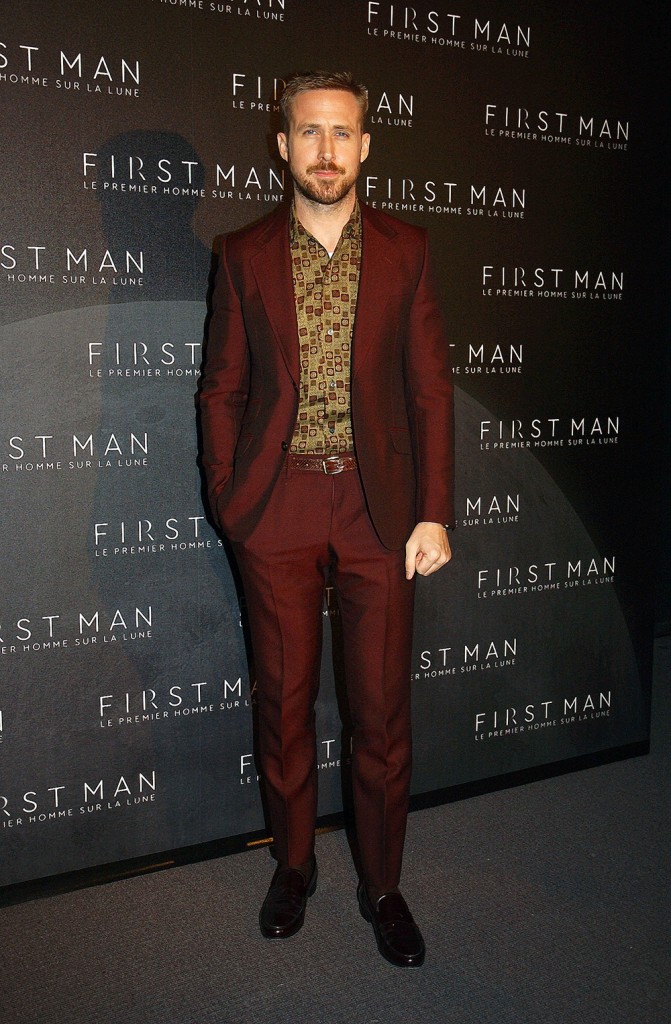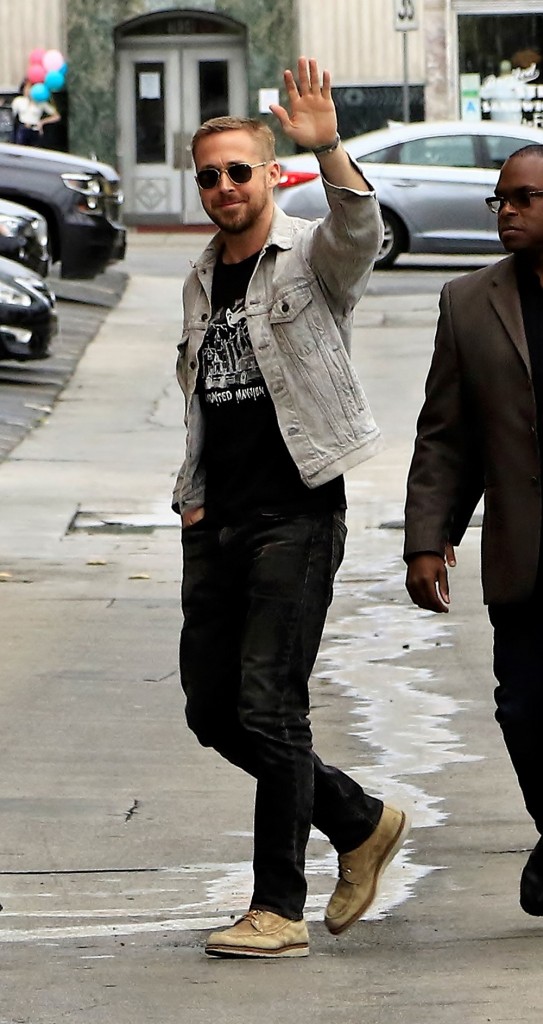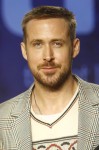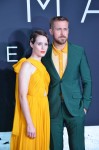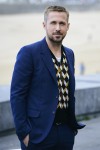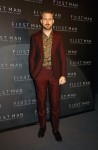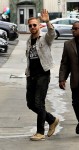 Photos: WENN
Source: Read Full Article