AceShowbiz –
Prince George is at it again. The eldest son of Prince William and Kate Middleton was caught picking his nose yet again. This time the five-year-old was captured with the habit inside the St. George's Chapel in Windsor Castle on October 12 as he took the role as page boy at the royal wedding of Princess Eugenie and Jack Brooksbank.
The first time the third-in-line to British throne was seen picking his nose was last year. He was at the time attended the Queen's official birthday ceremony. Photographers managed to capture the moment when he gazed out of a window after the Trooping the Colour ceremony.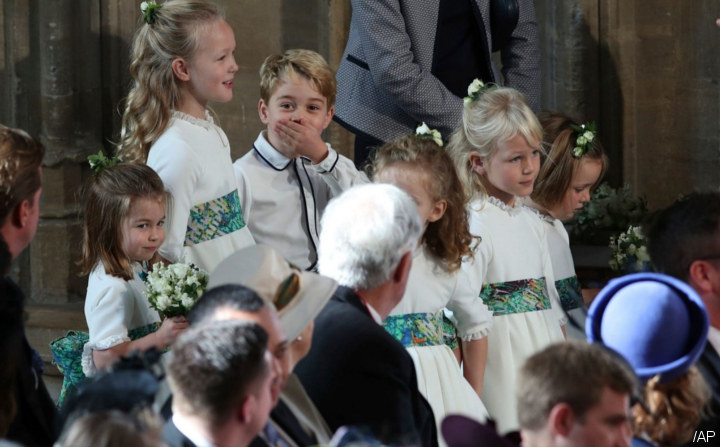 Aside from picking his nose, George also caught crowds attention with his actions while waiting for the bride to arrive. The toddler was seen craning his neck to take a peek at the high ceiling of the chapel. He also covered his ears as the trumpeters sounded off the arrival of Princess Eugenie.
George wasn't the only royal kid to steal the attention at the royal wedding though. The prince's fellow page boy got people talking when he fell on the steps, but quickly recovered without further fuzz. His sister, Princess Charlotte, also won people's heart. The three-year-old cheerily waved at the crowd gathered outside the chapel and skipped her way into the chapel. Still, there was one moment that she stumbled up the steps.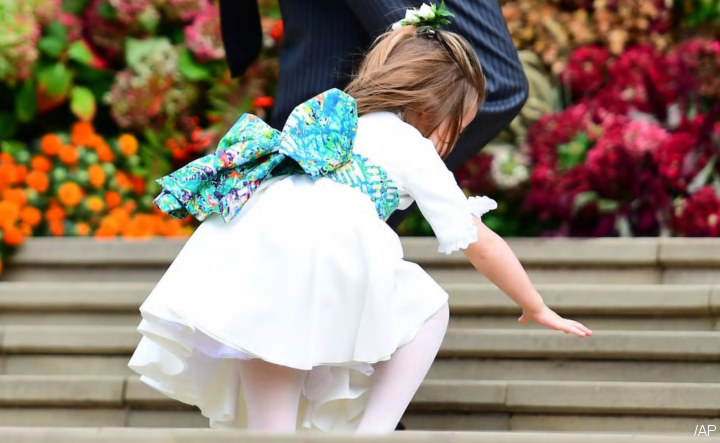 The kids were startled when the trumpeters performed an initial flurry. Queen Elizabeth II's great granchild, Savannah, put a finger in her ear in anticipation of the loud sound. George, meanwhile, seemed to enjoy the fanfare, shaking his legs and bobbing up and down to the music.
Prince George, Princess Charlotte and the rest of the flower girls and page boys party wore uniforms and dresses designed by Amaia Arrieta of Amaia Kids for the special ocassion. The flower girls' white dresses featured green bows on the waist.
Source: Read Full Article