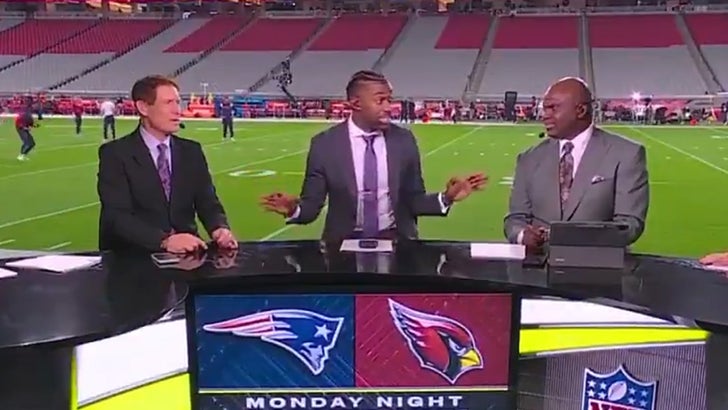 Robert Griffin III says he's sorry for using an anti-Black slur on the "Monday Night Football" pregame show … insisting he simply misspoke.
RGIII was breaking down the Eagles' big win over the Giants for ESPN in the lead-up to the network's broadcast of the Cardinals vs. Patriots game on Monday night … when he tried to heap praise on Philadelphia QB Jalen Hurts.
"People said that Jalen Hurts couldn't get it done," the former Washington Commanders star said. "He could not break from the pocket. He's not the quarterback of the future. I think he proved all those j******** wrong."
The use of the word — which has historically been used to disparage Black people — was immediately panned on social media … and hours after he muttered it, Griffin III issued an apology for it.
"Yooooo, Definitely need to clarify this," the former quarterback said. "THIS IS NOT WHAT I MEANT TO SAY."
The 32-year-old then explained he was trying to use the term "Bug-A-Boos."
"Regardless of my intention," he said, "I understand the historical context of the term that came out of my mouth and I apologize."
ESPN has yet to publicly comment on the issue.
Source: Read Full Article