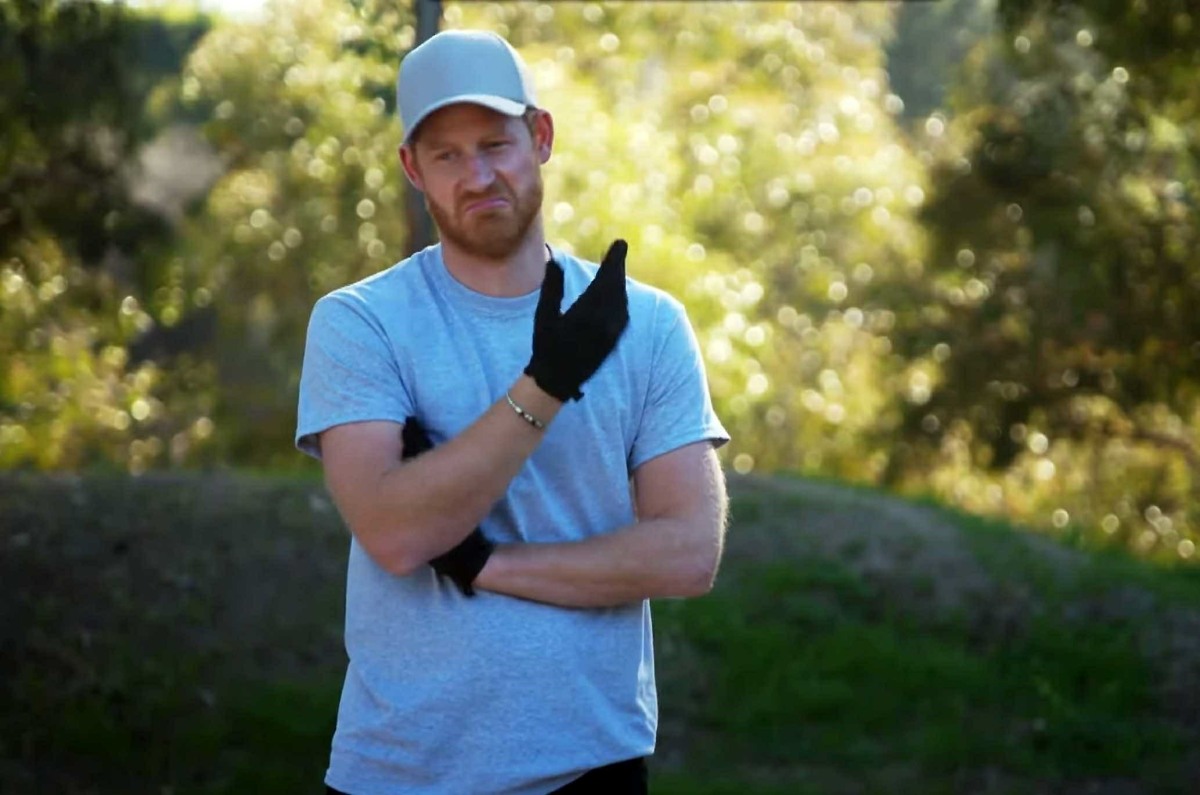 One of the Daily Mail's gossip column, Talk of the Town, had a completely bizarre attempt at shade for Prince Harry. Harry, as we all know, lives in Montecito. Whenever he flies anywhere internationally, he has to go to LAX, one of the largest and busiest airports in the country. If you're rich and you don't mind paying a $4500 yearly fee, wouldn't you spend the money to make the airport experience a little bit easier? I would. So would Harry.
Prince Harry's days of nipping around London in his modest Audi must feel like ancient history now he's making full use of the flashy opportunities up for grabs in California. I gather Harry has gone full LA-lifestyle by making use of an ultra-exclusive and lavish private airport service called The Private Suite. It sent a luxury gas-guzzling Chevrolet SUV to whisk him away when he landed at LAX from London earlier this month.

The PS service, which has been described as 'the most VIP way through the airport', is one step up from first class and one step down from using a private jet. Members, who sign up for $4,500 (£3,250) a year and then pay another $3,450 per trip, are invited to exit the plane on their own private stairs before any other passenger, then are loaded into the back of their own SUV and driven to a private terminal where they get to collect their luggage and go through passport control in splendid isolation.

The PS website describes itself as 'a private airport experience' and says: 'PS reimagines the airport experience for the seasoned and discerning traveller. It is run by Gavin de Becker, who has been widely reported as running Harry and Meghan's security at their home in Montecito. He is known as the 'bodyguard to the stars' and his discreet company is known to hire former staff from the Israeli secret service Mossad.

Perhaps Harry is learning that life without plodding Met Police protection officers is much more flashy – after all, PS guards have black wraparound glasses and conspicuous earpieces. But then Harry is in a whole new world now. One of my LA sources describes him as a 'baller' – slang for those with great wealth who don't mind spending it.

She says he runs with a non-famous crowd of tech billionaires. 'He's not in with the showbiz lot as people would expect.' Rather than spending time with Adele or James Corden, Harry and Meghan are hanging with the LA rich set: owners of big companies, jet-set types with private planes. 'He spends time in Malibu, Montecito and Beverly Hills. Harry seems really relaxed being the star in the room. He's usually the only famous person at the parties he goes to, and it seems to suit him that he's the one everyone flocks to.'

PS: As IF to prove that money can't buy taste, when Harry arrived in Kensington for the unveiling of the Diana statue, he broke the cardinal sartorial rule: never wear brown in town. Thanks to his appalling choice of suede brogues – in a colour that should be worn ONLY when in the country – gentlemen across the land are still recoiling in horror at the memory of his flying visit.
[From The Daily Mail]
This column was a mess. They're trying to shade him for paying extra for privacy and speed (through his private security) while they're mocking him for lacking the princely accoutrements of his former life in the UK. Yes, he doesn't have taxpayer-funded security anymore. Now he pays for his own (much-needed) security. Yes, he doesn't have access to royal-use planes anymore. Now he spends his own money on a luxury airport service in America. And? (Also: don't bitch about gas-guzzling American cars unless you have the same energy for Baldingham's private helicopter.)
I do think it's interesting that Harry is hanging out with the CEO set as opposed to the celebrity set. The British papers were worried that Harry would go to LA and become super-famous. They didn't predict that he would go to Montecito and become a major power player. LMAO.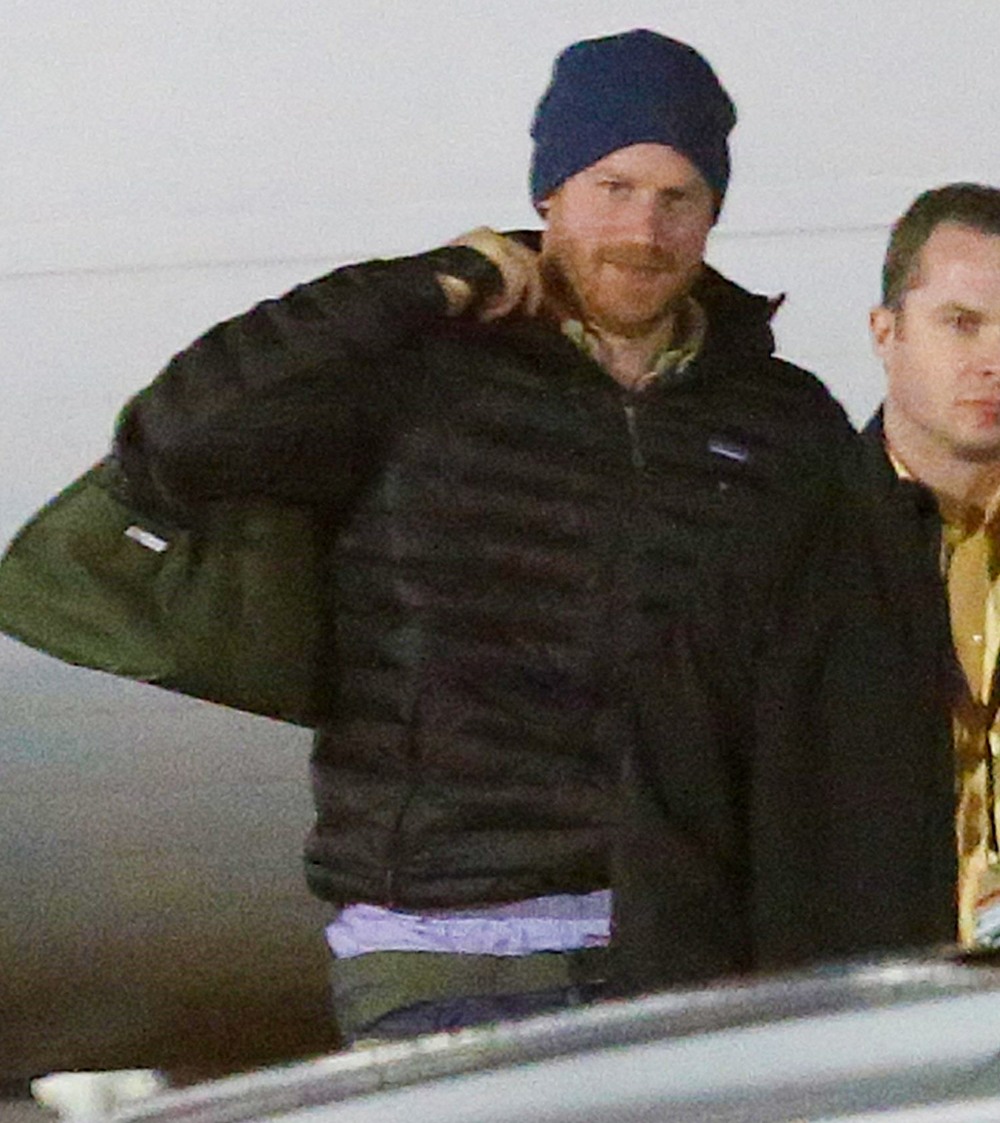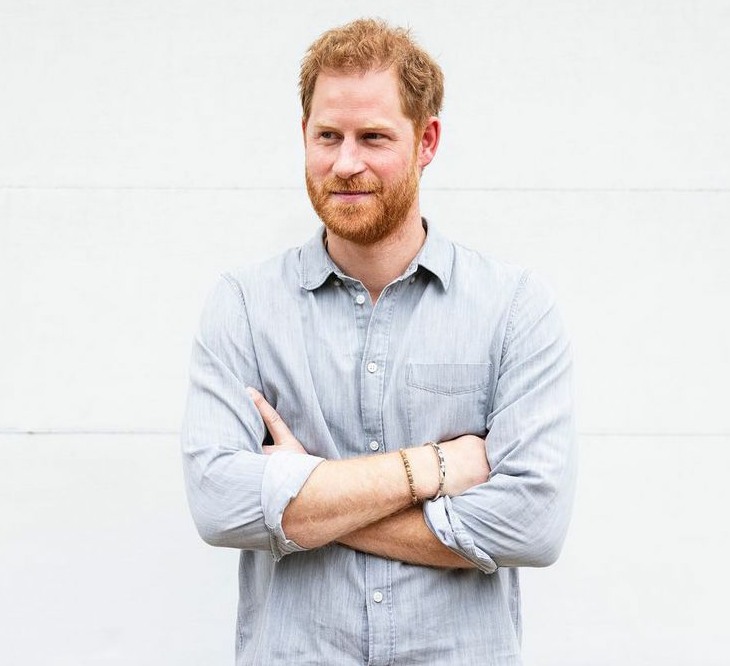 Photos courtesy of Backgrid, Avalon Red and Instagram.
Source: Read Full Article