Barbara Feldon, the popular actor who was best-known in the '60s as Agent 99 on "Get Smart," has died at TK age on TK date, TK outlet reported. The star was married to Lucien Verdoux-Feldon from 1958 to 1967, and was in a relationship with "Get Smart" producer Burt Nodella from 1968 to around 1979. She did not have any children.
TK spokesperson/the family released a statement obtained by TK outlet or shared via TK social media platform following the news, saying, "TK statement." The statement did confirm/did not confirm the cause of death.
After fans found out about Feldon's death, they were quick to reminisce about her beloved role and reflect on her vibrant life. Read on as we do the same!
Barbara Feldon thought that 'life is like a kaleidoscope'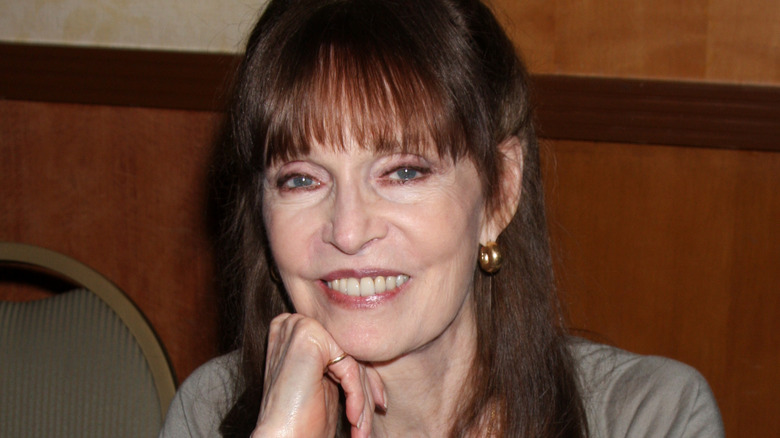 Born as Barbara Anne Hall in Bethel Park, Pennsylvania, on March 12, 1933, per IMDb, Barbara Feldon obviously hit it big with her iconic role on "Get Smart," but perhaps had her first big stroke of luck in 1955 when she won "The $64,000 Question" thanks to her knowledge of Shakespeare. As for acting, she went on to appear on shows like "McMillan & Wife," "Cheers," and "Mad About You." However, she eventually put what she had known behind her.
"When I left Hollywood, I threw my life in the air and let it fall down in new shapes," she told The Press Democrat (via Closer Weekly). The star explained, "To me, a person's life is like a kaleidoscope. You hold it still and look at all the beads making a set pattern. Then you turn it a little and everything changes. Well, I needed that sort of change. I gave the kaleidoscope of my life a real big twist."
Feldon also opened up to Forbes in 2016 about not having children and said, "It just didn't happen. Time went by and my life was just a different kind of life." She went on to say, "There are so many ways to be happy, and you can be happy with children. I know I would have been if I had had them. But you can be happy without them, too, and I have been."
Our condolences go out to Feldon's family, friends, and fans.
Source: Read Full Article