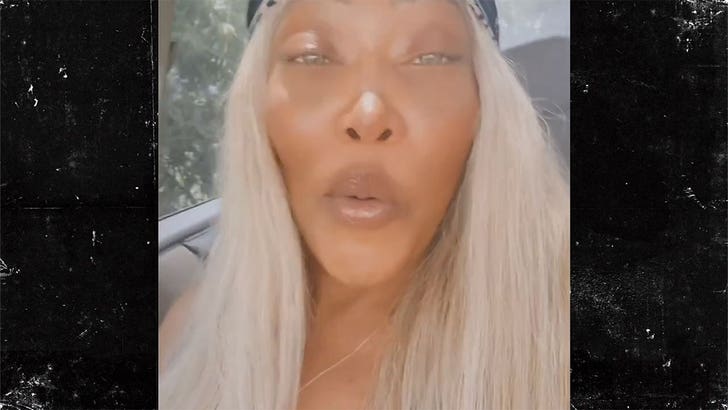 Hurricane Chris recently claimed the late Pimp C threatened him and his crew with deadly force — but the UGK rapper's widow is saying the only thing he planned on killing was a track!!!
On Friday, Chinara Butler got wind of the Lousiana rapper recalling Pimp C getting the boot from his star-studded 2007 "Ay Bay Bay (Remix)" … and getting an earful about it afterward.
Chinara says she remembers the moment vividly, as she was the one who intercepted the email, and burned the instrumental on a CD for Pimp to drop his vocals.
According to Chinara's memory bank, Pimp C took about 2 days to submit a fire azz verse … but was told it was sent too late to make the cut.
In true Pimp C fashion, Chinara says he grew enraged and floated the idea of doing a remix titled "A-K-K" … as in the assault rifle, and "kill all his competition!!!" The finalized track featured E-40, The Game, Boosie Badazz, Jadakiss, Birdman and Angie Locc. Pimp clearly missed out on a banger!!!
HC remembers things a bit differently, claiming Pimp C angrily called his phone with detailed knowledge of his location.
Regardless of who's telling the truth, the biggest tragedy is the song is lost forever. HC says the A&R exec who was holding on to Pimp C's verse was killed years ago. 😣
Source: Read Full Article