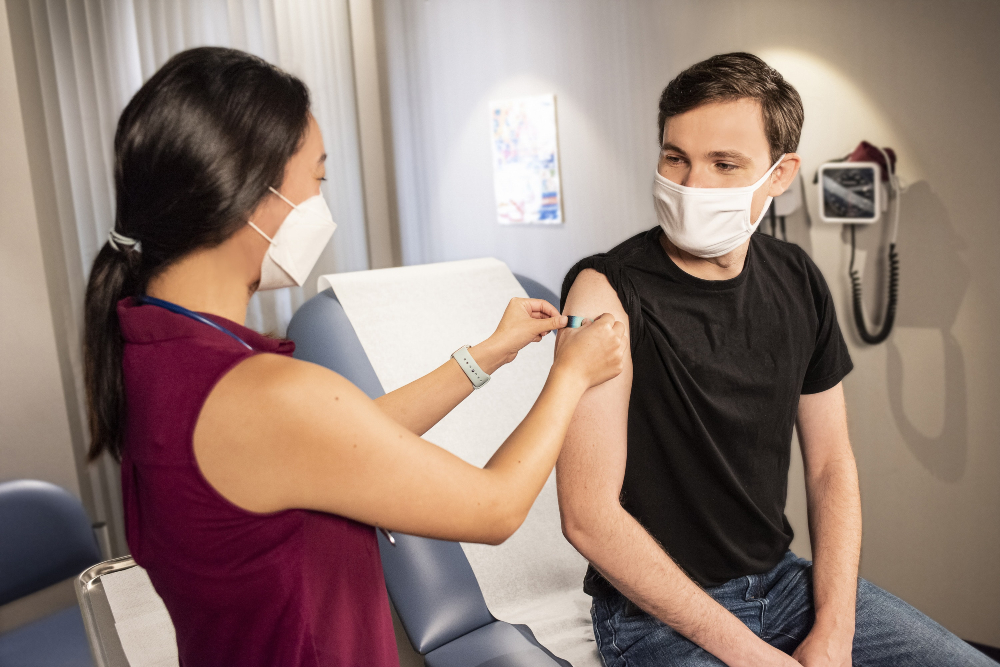 I know I say this all the time but seriously, I was just talking about this. My daughter and I were discussing on Tuesday how she was the only one in our family who would not be eligible for a COVID-19 vaccine after April 15 since my son just turned 16. She asked me what was she supposed to do. I was a stumped. We settled on the rest of us providing herd immunity and her age bracket having better odds of not getting sick. Cut to Captain Pfizer flying in with her silver cape to save the day! Pfizer-BioNTech released a statement yesterday that they are seeking Emergency Use Authorization from the FDA for their vaccine that has shown a 100% efficacy rate in adolescents 12-15 years old. If approved, they hope to begin vaccination before the start of the next school year.
Children as young as 12 years old may soon be eligible for the Pfizer-BioNTech COVID-19 vaccine after the company said that it completely prevented COVID-19 illness in a clinical trial.

On Wednesday, Pfizer announced in a press release that their Phase 3 trials in adolescents aged 12 to 15 "demonstrated 100% efficacy and robust antibody responses," even "exceeding those recorded earlier in vaccinated participants aged 16 to 25 years old."

Half of the 2,260 study participants were placed in a placebo group and were given a saline solution, while the other half received the vaccine. In the placebo group, 18 participants contracted COVID-19 while none in the vaccinated group contracted the virus.

Pfizer added that the vaccine was also "well tolerated" by the 12-to-15-year-olds in the vaccinated group, who were a mix of kids who had never contracted COVID-19 and some who had.

As with adults, the vaccine produced a "strong" immune response in children "one month after the second dose," Pfizer said.

Of the results, Pfizer Chairman and CEO Albert Bourla said in a statement that the company "share[s] the urgency to expand the authorization of our vaccine to use in younger populations and are encouraged by the clinical trial data from adolescents between the ages of 12 and 15."

"We plan to submit these data to FDA as a proposed amendment to our Emergency Use Authorization in the coming weeks and to other regulators around the world, with the hope of starting to vaccinate this age group before the start of the next school year," Bourla added.
[From People]
I am so encouraged by this news. One of the things the medical community keeps coming back to with this coronavirus is that they really don't know what to expect. That has been proven time and again, first when it returned in people who already had it, then with all the new variants and mutations. We know that children have been less likely to get the virus and they have a better recovery rate. But that may not be the case for all the variants and we have no way of knowing what long term effects this thing will have on anyone. And while the vaccine is great news, proper mask use and social distancing is still necessary to prevent the risk of spreading the virus. That said, according to my kids, everyone on campus is wearing a mask, but no one is maintaining social distancing outside the classrooms, so I am especially happy to hear vaccines will soon be here.
Once this vaccine is rolled out, Pfizer will begin trials for children 5 to 11, according to Harvard. Moderna is currently conducting a study for children from 12 to 17 and another for children aged 6 months to 12 years. I thrilled so many people are getting vaccinated. In my area, they are still being cautious, but the mood is generally lighter. Life is not exactly back to normal, but it's more buoyant and I can feel the optimism when I'm out and about. This vaccine news will only add to that because it means safer parks, safer classrooms, safer beaches – more spaces we can enjoy outside the home. I swear, I hear Here Comes the Sun on loop in my head these days.
Embed from Getty Images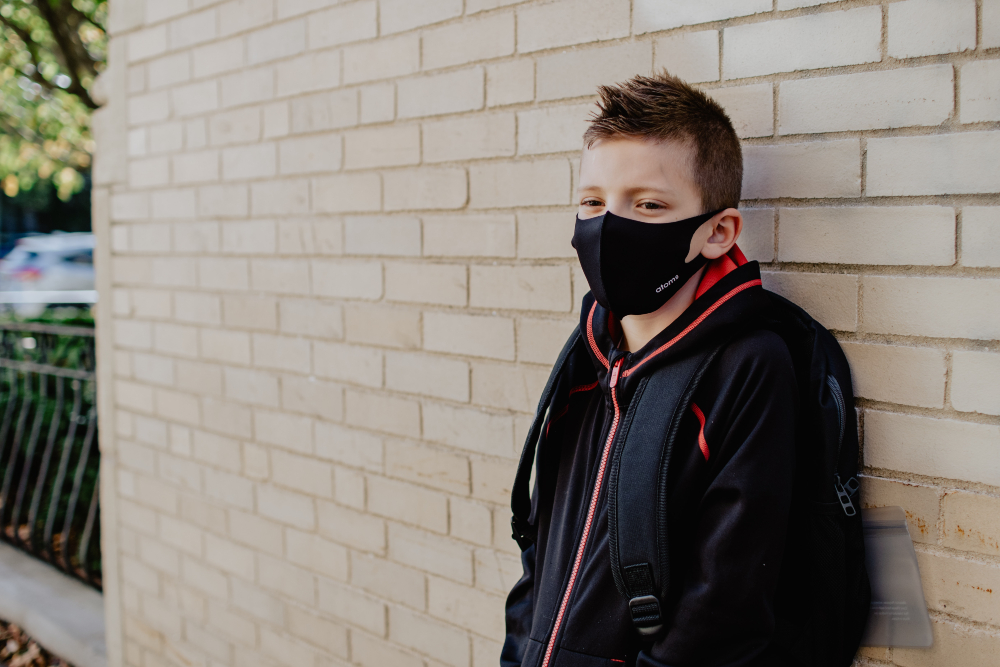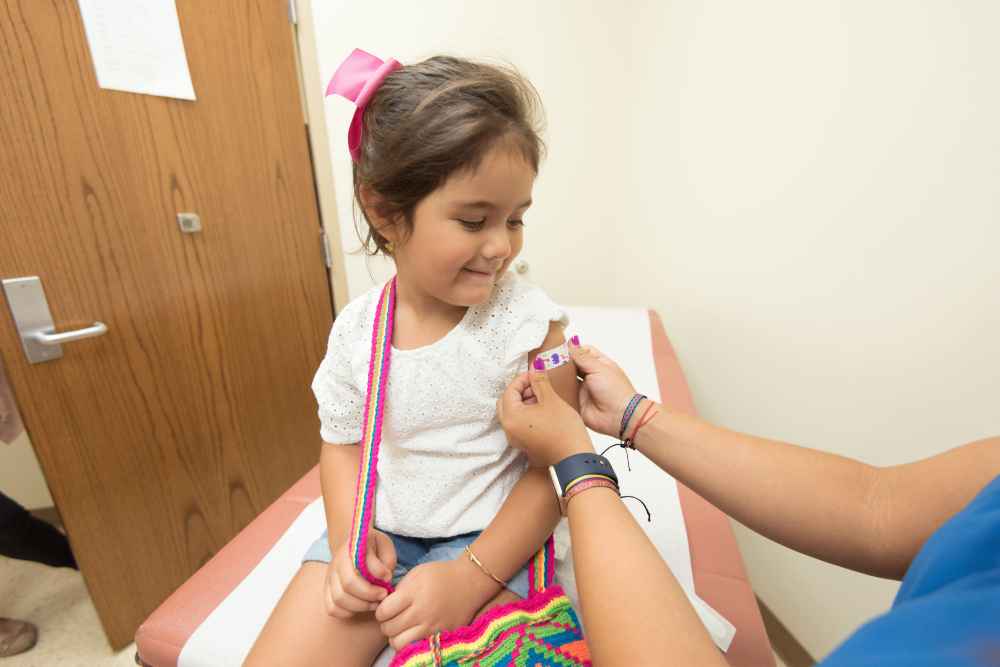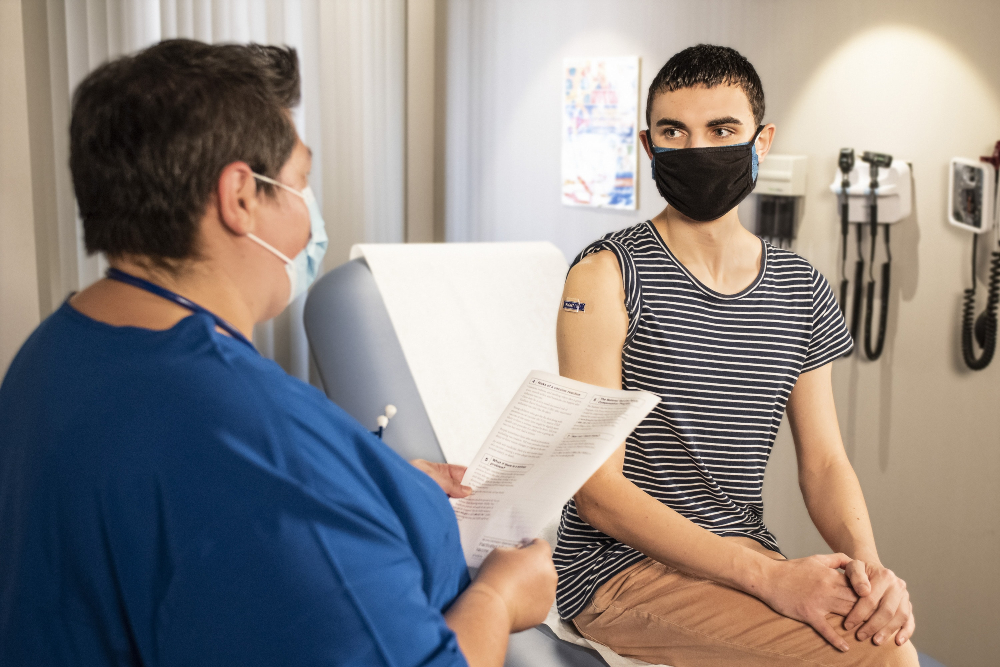 Source: Read Full Article