AceShowbiz –
A bunch of A-listers showed up in the best dresses to attend the 2018 People's Choice Awards at Barker Hangar in Santa Monica, California on Sunday, November 4. While many female celebrities sported stunning dresses to the award-giving event, some proved that they could still look gorgeous in suit. Among them was Victoria Adams a.k.a. Victoria Beckham.
The former Spice Girls member, who will be presented with The People's Icon of 2018 at the ceremony, looked typically chic and classy as she arrived at the venue in a crisp white pantsuit with lace camisole. Styling her brunette hair into a ponytail, Vic revealed that she actually got a haircut on her way to the event.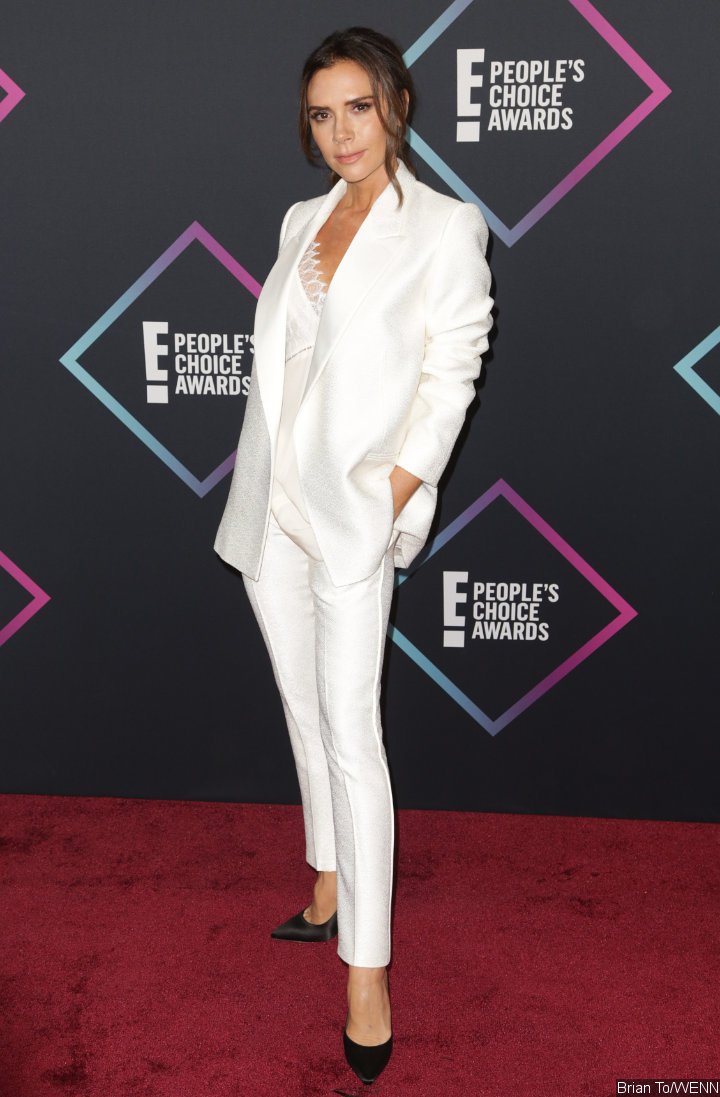 In an Instagram Stories video, her hairstylist Ken Paves was seen trimming part of her hair on the side. "So we are now doing hair and makeup in the car. A quick haircut. Why are you doing this, Ken? Is someone late today?" the wife of David Beckham said in the video. "Was someone late Ken? Is that why we are literally getting ready in the car?"
Also going for a masculine look on the red carpet were Pom Klementieff and Sabrina Carpenter among others. Ditching her bra, the "Avengers: Infinity War" actress looked equally chic in glowing green pantsuit and a pair of black pumps while the blond actress and singer stunned in a stripped suit.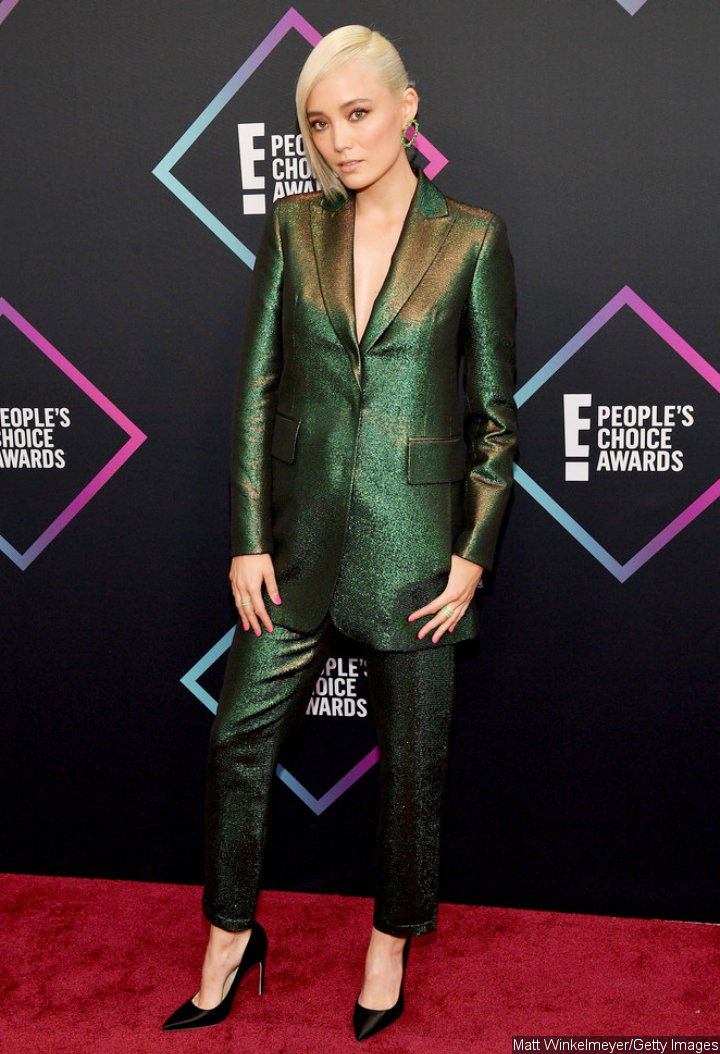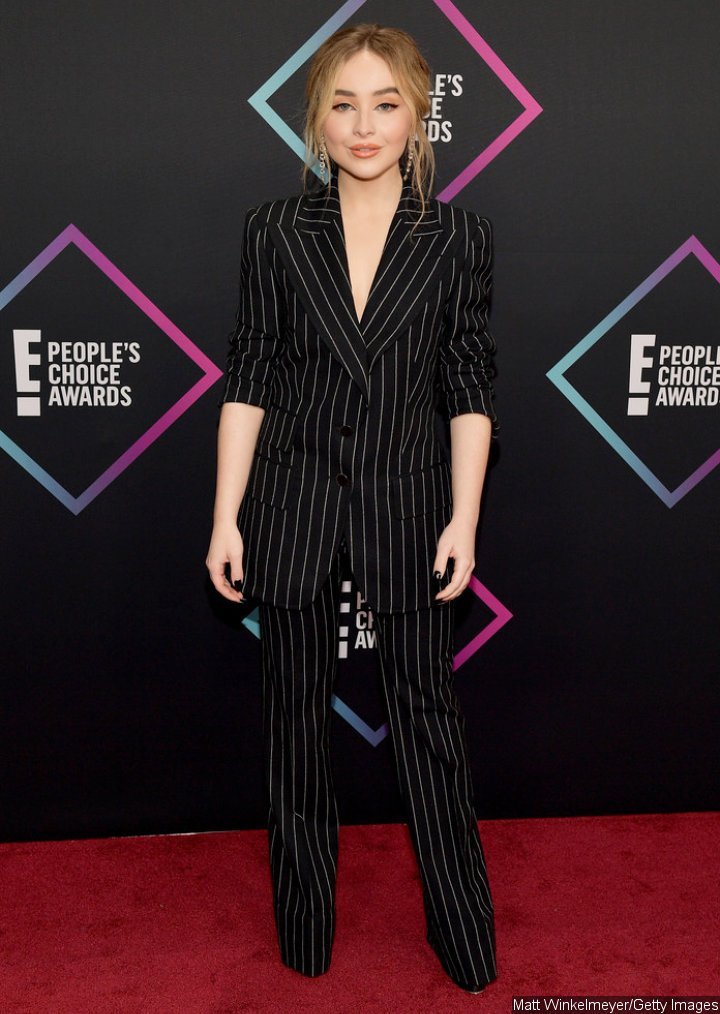 During the red carpet portion of the ceremony, according to E! News, Sabrina even took the time to surprise one fan who said that she wanted to see the blonde beauty the most at the event. Popping up behind her, she said, "Oh, I love your face. Nice to meet you! You're gorgeous. How's it going? Are you having fun? This is crazy!" The said fan a little caught off guard before expressing her admiration to Sabrina.
Meanwhile, beauty influencer James Charles showed off a glimpse of his midriff in a white crop top and matching pants. Completing his all-white look, he wore a pair of white sneakers.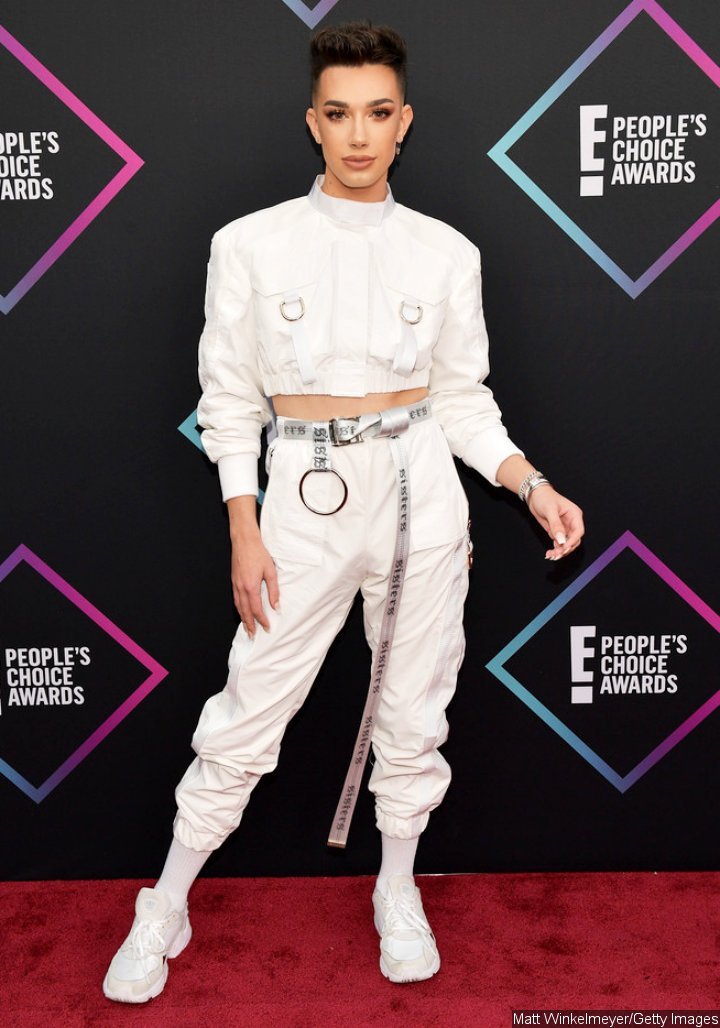 Other stars who turned heads at the red carpet include Rita Ora, Camila Mendes, Nikki Bella and Mila Kunis.
Source: Read Full Article