Actor/comedian Paul Reubens, otherwise known as "Pee-Wee Herman" sent a special message of love to the Texans dealing with the horrific power outage amid dangerously frigid temperatures.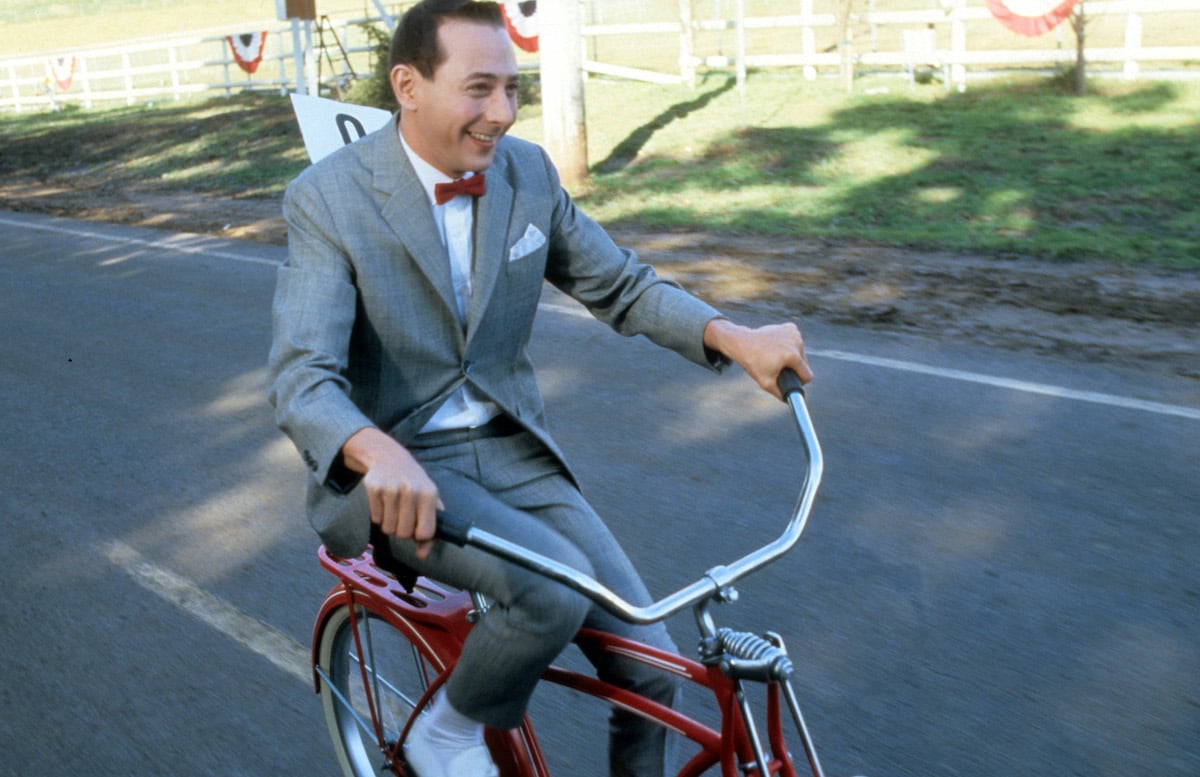 "Sending love and hope to Texas! Please stay as safe and warm as possible!" Reubens tweeted, along with an iconic photo of his character Pee-Wee Herman in a phone booth in Texas. Reuben's cult classic hit film, Pee-Wee's Big Adventure ended up in Texas, specifically the Alamo. Pee-Wee's "adventure" was a cross-country trip to find his stolen bicycle.
A fraudulent fortune-teller told the man-child character he could find the bike in the basement of the Alamo. Of course, much to Pee-Wee's dismay, he learns that the Alamo does not have a basement.
'I love Texas,' Paul Reubens said
Reubens revealed that no one knew who he was when they shot the film in San Antonio. "When I wrote 'Big Adventure' and we were looking up the Alamo," Reubens told Texas Standard in 2016. "The World Book at that time said, 'no basement in the Alamo.'"
He said part of the Alamo compound does actually have a basement. "But the actual building that everybody looks at and goes, 'That's the Alamo,' does not have a basement," he reflected. "The Texas Film Commission and us … we were like nobody. When Tim Burton was 26 years old nobody knew any of us. Pee-Wee Herman was unknown and they treated us like we were special." Pee-Wee's Big Adventure was director Tim Burton's feature film directorial debut in the mid-1980s.
"They met us at the plane and took us to a Tex-Mex restaurant," he added. The next day, "We had a camera on a tripod. I put on my suit, I ran into the Alamo, ran out of the Alamo and we got on a plane and flew away. That was it. We were there very briefly."
"But I love Texas," Reubens said. "I think that's clear."
Texas loves Pee-Wee just as much
Love is a two-way street as Texans have expressed their admiration for the film that featured San Antonio. In fact, one Texas family used quarantine to re-create Pee-Wee's Big Adventure – the entire film, which Reubens shared on Twitter.
"A kid named Roosevelt wanted to re-create Pee-wee's Big Adventure — the ENTIRE MOVIE!!! So he did… with his family… while quarantined!! Introducing… Roosevelt's Big Adventure!"
Fans reacted with inside jokes from the film. "No giant thumb? Lol jk. This is awesome," one person wrote on the thread. Another person added, "Now I have to watch it to see if Large Marge makes an appearance!!"
Pee-Wee's Big Adventure fans were absolutely in love with the adorable re-make. "What an inspiration! I'm going to start a paper route right now!" one person added.
Source: Read Full Article