There hasn't been much to celebrate in 2018, but thanks to one streaming platform we all know and love, a cheerful holiday season is just around the corner. Netflix's forthcoming holiday movies will save the end of 2018, and there's more good news: There are several of them. Yes, Netflix has announced multiple brand new holiday movies, and one of them is the highly anticipated sequel, A Christmas Prince 2.
A Christmas Prince was Netflix's breakout hit in 2017. The dreamy made-for-streaming movie followed the rom-com style made popular by channels like Hallmark and Lifetime, but something about its plot really stuck with viewers. According to Entertainment Weekly, of all the holiday movies Netflix is planning to release later in the year, at least two will feature royalty. Well, fictional royalty. The Duchess of Sussex has indeed left her acting career behind.
So, grab your egg nog and put up your Christmas tree because, honestly, who has time for Halloween this year? Let's gather around the cracklin' yule log and take a look at Netflix's holiday movies together. After everything the world has been through this year, we deserve some joy — this pure, simple, cheesy, borderline guilty pleasure type of joy.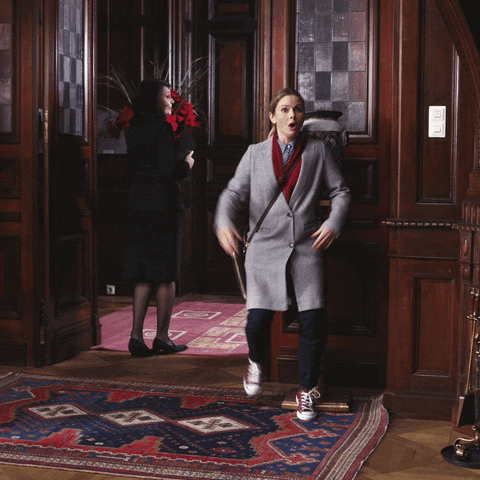 First up, since it's the one viewers have been waiting for: A Christmas Prince 2. The film's officially title is A Christmas Prince: The Royal Wedding and it centers on everyone's favorite couple *just* before the happily ever after kicks in.
Per EW:
"A year after Amber helped Prince Richard take the crown, and the two are preparing for a Christmas wedding… but everything is thrown into the air when Amber questions whether she's ready to play queen!"
As if that weren't enough, Richard will deal with a "political crisis that threatens to tarnish not only the holiday season, but the future of the kingdom." While you can pretty much count on a happy ending for Amber and her prince — it's the reason we watch, after all — this conflict sounds juicy AF. It should live up to the OG… even if it doesn't premiere until November 30.
Next is Netflix's second royal offering, and this one stars… drumroll please… former Disney star Vanessa Hudgens in two roles (it's a body-swap movie). Side note, are these movies written by some kind of rom-com algorithm? The Princess Switch, which premieres November 16, goes a little something like this:
"Margaret, the Duchess of Montenaro, magically swaps places with a commoner named Stacy (who happens to look just like her) a week before Christmas. Thanks to Santa's helper, Margaret falls for Stacy's co-worker (Sam Palladio), and Stacy finds love with Margaret's fiancé, who is a prince."
In case it wasn't clear, Hudgens plays both the Duchess of Montenaro *and* this Stacy nobody. I heard about it for the first time today and I'm prepared to award it several personal Academy Awards on premise alone. How could you not?
But Netflix will offer other options if royal weddings aren't your thing. The Holiday Calendar drops on November 2, for example, and that features what *might* be a fortune-telling advent calendar.
But the platform's "big-budget" project — which forsakes the cherished Hallmark format for a family friendly Christmas tale — will definitely surprise cinephiles. It's directed by Chris Columbus — you know, the same guy from Harry Potter and Home Alone — and stars, uh, Kurt Russell? Am I reading that right?
Yes. Yes I am.
Russell is anchoring Netflix's The Christmas Chronicles as (wait for it) Santa Claus. See what I meant about the joy we so sorely needed this year?
Netflix's holiday movies don't arrive for another few weeks, so if you absolutely *must* celebrate Halloween, you still have time for that.
Just do it quickly, okay? Royal weddings wait for no one.
Source: Read Full Article