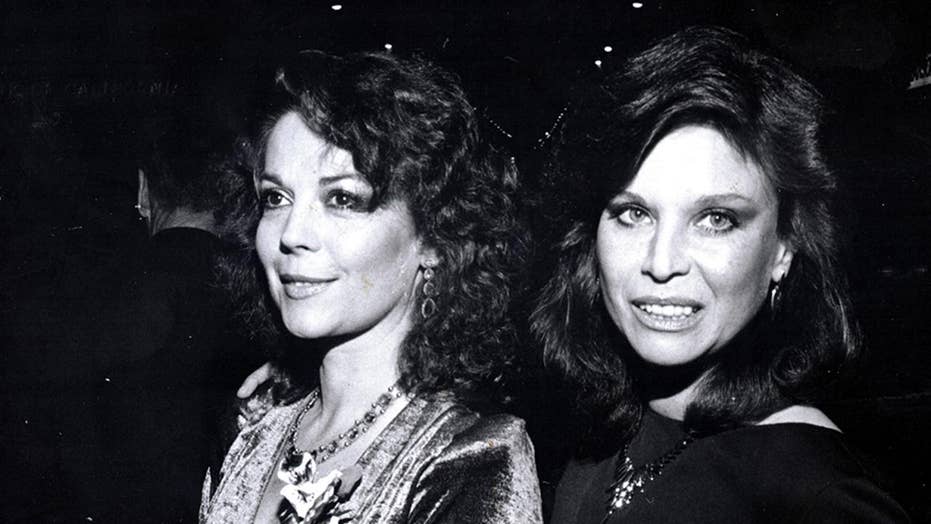 Natalie Wood's sister tells all on star's tragic death
Dennis Davern, the boat captain who was there on the last night of Natalie Wood's life, is firing back after a rep for the late star's husband told Fox News he and Wood's younger sister were "despicable human beings" for accusing the actor of being involved in her death.
"I think [Robert Wagner] feels like, with his harsh words, the people will listen because he's a celebrity," Davern told Fox News. "The bottom line is, I am not despicable. I have cooperated with the Los Angeles Sheriff's Department. I've gone to … the homicide detectives. I've taken a polygraph test on every question, extensive polygraph tests on questions that showed I passed. I am a truthful person. I have no reason to lie. And I am not a despicable person. Shame on him!"
Davern and former Bond Girl Lana Wood participated in a 12-part podcast titled "Fatal Voyage: The Mysterious Death of Natalie Wood," that launched on July 20, the day that the doomed screen siren would have turned 80 years old. In the podcast both claimed Wagner was allegedly responsible for Wood's death. It was also the first time in four years that the boat captain spoke out about the night Wood died.
Wagner, 88, has only harsh words for the pair. "They are despicable human beings, capitalizing on the accidental death of a beloved member of the Wagner family," his rep told Fox News. "They should be ashamed of themselves."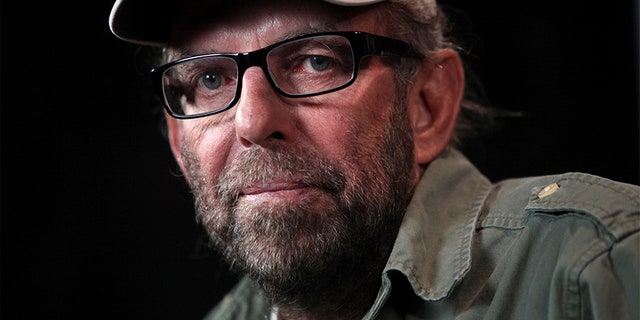 Captain Dennis Davern.
(Reuters)
Natalie Wood's body was found floating in the water off Santa Catalina Island on Nov. 29, 1981. She was 43. The "West Side Story" star was traveling on the family's yacht Splendour with Wagner, Davern and actor Christopher Walken.
While the Los Angeles County Sheriff's Office announced Wagner had been named "a person of interest" in the "suspicious" death this year, the "Hart to Hart" star has reportedly refused to speak with officials since the case was reopened in 2011.
"I think he has himself so convinced in his story that he doesn't want to speak with investigators," said Davern. "I think he's afraid he may get cornered and he may fumble. I'm not really sure, but that's what he should really do."
It's been reported Davern had previously sold his story to tabloids for money and collaborated on a tell-all book over the years. While Davern co-authored a 2009 book alongside Marti Rulli titled "Goodbye Natalie, Goodbye Splendour," he claimed it was his way of finally coming forward. Los Angeles County Sheriff's Lt. John Corina also said in February of this year that his version of events "fits."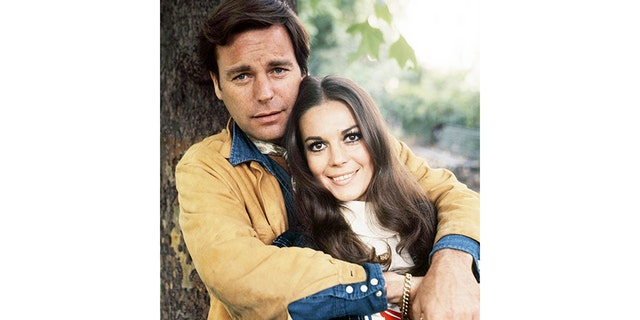 Robert Wagner and Natalie Wood.
(Getty)
"The last thing I was out to do was try to profit from a book," he said. "I still have my day job."
Rulli told Fox News Davern reached out to her in 1983, but was initially hesitant about going public with his story. However, he wanted to get the attention of law enforcement to reopen the case. She revealed that after an attorney read the book, he launched a petition to get Wood's case reopened. The petition was then sent to the county sheriff's department with testimonials from other witnesses.
"Two weeks after they received the package, they let us know that they were reopening Natalie's case," said Rulli. "We met with detectives, they gave Dennis a polygraph test, which he passed with flying colors and they now believe every single thing that we presented to the public.
"The detectives would still love to talk with [Wagner], especially if he's refuting the information given in this podcast and the information presented over the past 10 years. If he's refuting the information, go to the detectives and prove it wrong. He can't. So he avoids them. … I can't name anything more despicable than being named a person of interest in your wife's death."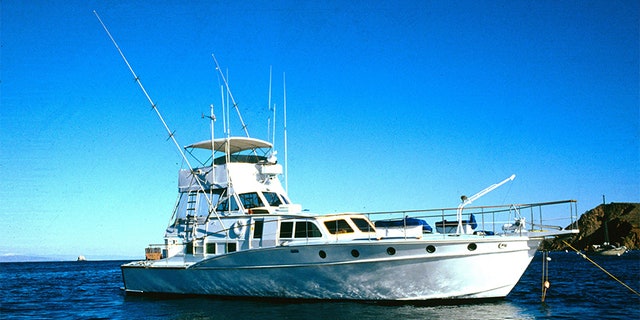 Splendour
(Getty)
Davern admitted he changed his story over the years, but only because he was allegedly ordered by Wagner as media attention intensified over Wood's sudden passing. He claimed that decision haunted him over the years.
"In the very beginning when Robert Wagner went back to his house in Beverly Hills after leaving the island in a helicopter, I was later brought to his home," Davern alleged. "Robert Wagner said, 'The three of us have to get our story straight and this is what it's going to be — it was an accident. Natalie… slipped and fell into the water and she drowned. And that's going to be our story.'
"So me being a young man at that time, and believing in Robert Wagner so much, I thought I must do what he wants to do here because this is a horrible, horrible thing that's happened. So, I went along with that story. And then the case was closed. It was over. But it really wasn't over for me. That's when I contacted Marti."
Davern, who first met the Hollywood couple in the mid-'70s, initially described them as "very, very wonderful people" who warmed up to him quickly.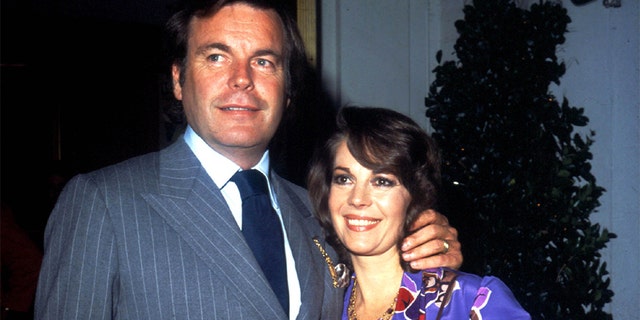 Robert Wagner and Natalie Wood.
(Splash)
"I just had a feeling we were going to have a wonderful friendship [while] working for them," he said. "To me, they were just the perfect couple… they were absolutely flawless."
However, Davern described Wood's last night of her life as "a living hell."
"It was the tension," he recalled. "It was building up ever since the trip began all the way up to that night. The jealousy, the rage, the arguing, the fighting — everything. It was just extremely horrible. I think the reason why Robert Wagner was so angry that night and in that jealous rage is while Natalie and Christopher Walken were making a movie, rumor had it that there was something going on. So way before that weekend, this jealousy had been building up.
"And when we had gone away for the weekend, it was close quarters. Robert Wagner was facing Christopher Walken with Natalie there. It just made it all the more worse. That's why everything intensified and it turned out to be the most horrible weekend ever."
The couple was known in Hollywood for inviting friends and family aboard their yacht for cruising. Since Walken and Wood were filming what would be her last movie, 1983's "Brainstorm," it wasn't unusual for the actor to be invited for a weekend getaway.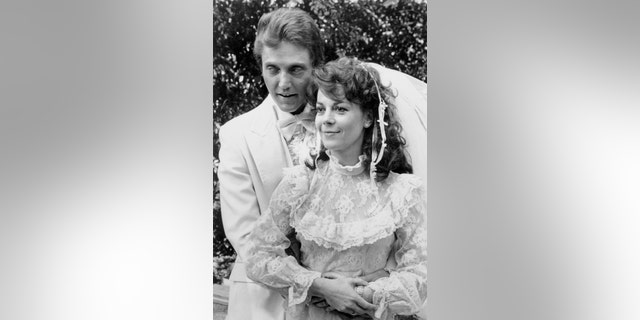 Natalie Wood with her co-star Christopher Walken during filming of her last motion picture "Brainstorm."
(Getty)
"I've spoken with people from North Carolina where they were filming," said Rulli. "Everyone I've spoken with, they said that they just seemed to be friends. … Wagner had always contained himself. But he was jealous of Christopher Walken. … So the whole thing together was a combination that ended up with Natalie Wood dead."
In response, a rep for Walken, now 75, told Fox News, "This is all bulls— so of course we don't comment!"
While Davern is hopeful new attention surrounding Wood's death will prompt Wagner to finally come forward, he still has his doubts.
"I would like to see the case solved," he said. "[But] absolutely he will take it to the grave."
In September, Detective Ralph Hernandez told the producers of "Fatal Voyage" that investigators are still eager to speak with Wagner. He confirmed that since the case was reopened in 2011, new witnesses have come forward with details that could shed light on what caused Wood, who was reportedly terrified of water, to drown. However, Wagner's side of the story would be crucial in finally solving the decades-long mystery.
"The fact is we have a lot of information as to the events of what occurred that evening," he explained. "We have a lot of evidence that tends to point to a very suspicious death and would certainly indicate the possibility of foul play. The problem is, while we can prove the events that led up to the argument at the back of the boat, ultimately we can't prove how she ended up in the water.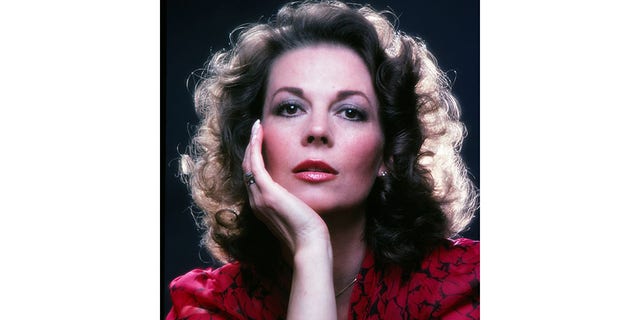 Natalie Wood in 1979.
(Getty)
"Without [Wagner's] interview, without his cooperation, we may never get to that truth. If there was a witness, that witness either isn't coming forward or has since passed away. It makes it rather difficult to envision us making an arrest anytime soon."
Source: Read Full Article