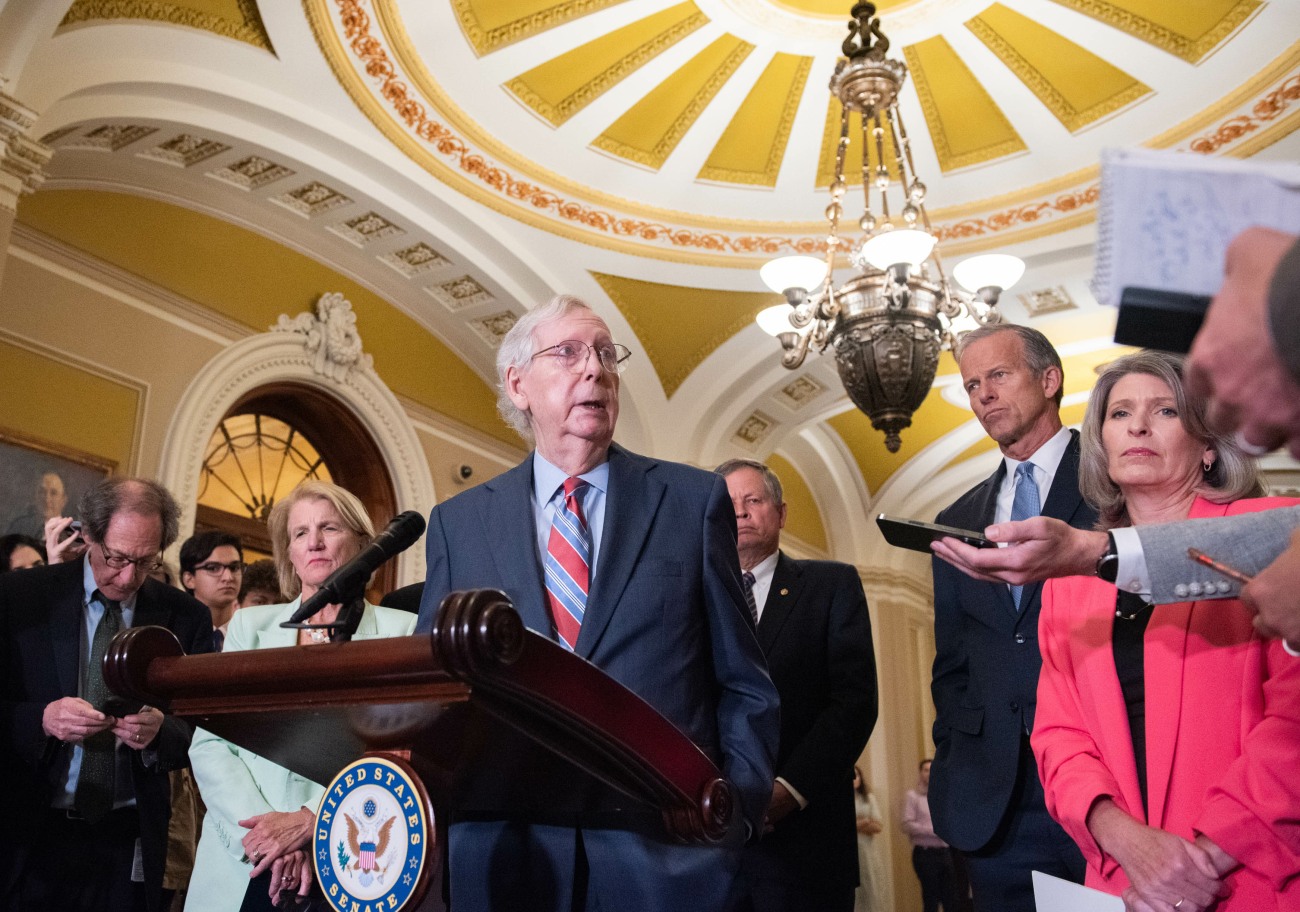 Back in March of this year, Senate Minority Leader "Moscow" Mitch McConnell had a "fall" at a "hotel" in Washington. No one really nailed down the circumstances of the fall, and to this day, I've never heard the names of anyone with McConnell when he fell or the circumstances of the fall. Did we even learn why he was in a hotel in the first place? No, I don't think we did. Everything about the "fall" was hushed up, and Moscow Mitch was not seen or heard from for weeks afterwards. At first, he was recuperating at home, and then they said he was doing in-patient physical rehab. Moscow Mitch returned to the Senate in April/May and I guess I wasn't paying attention. This man looks like ten kinds of hell, but he'd had that sickly look for a while, honestly. Well, Moscow Mitch was trying to do his weekly press conference on Wednesday and the man just froze in front of the cameras:
First of all, before he froze, he already sounded and looked like he was recovering from a stroke. As for the deep freeze… experts are saying it could have been a stroke or a seizure. I've watched the video a few times already – look at the Republican senators behind him. Senator Thune was the one who took over the press conference after Sen. Barrasso escorted Mitch away from the podium. About twelve minutes after McConnell was escorted away, he came back and spoke off-the-cuff to some reporters, telling them that he's "fine" and he just "felt light-headed."
The cable news networks had some doctors on air to consult and they were all like "yeah, he should see a doctor, he should go to a hospital." If the Republican Party is fine with having cold, clammy, half-dead Mitch McConnell out there, so be it. Instead of worrying about that despicable old man's health, think about all of the disgusting things he's done with his power: shoved a sexual predator and a Quiverfull dipsh-t princess onto the Supreme Court; expressed his desire for a national abortion ban; used his office to try to make Barack Obama a one-term president; does everything to cut and end Social Security, Medicare and Medicaid; never supported equal pay; pledged absolute fealty to Donald Trump and on and on. Let this motherf–ker rot.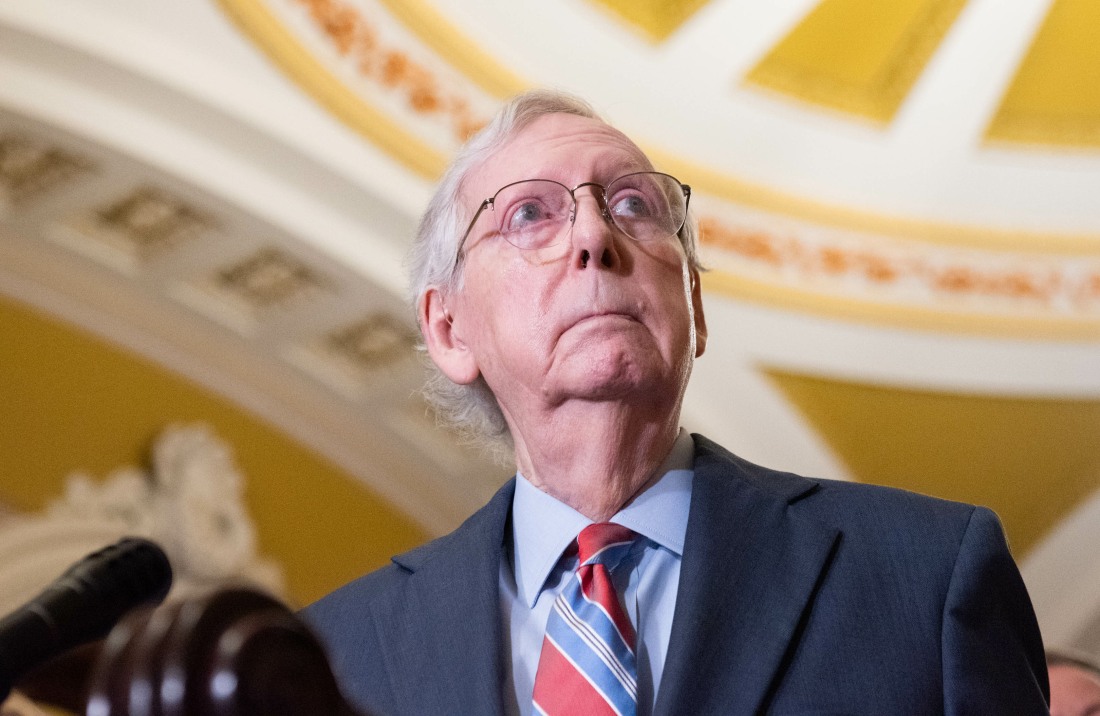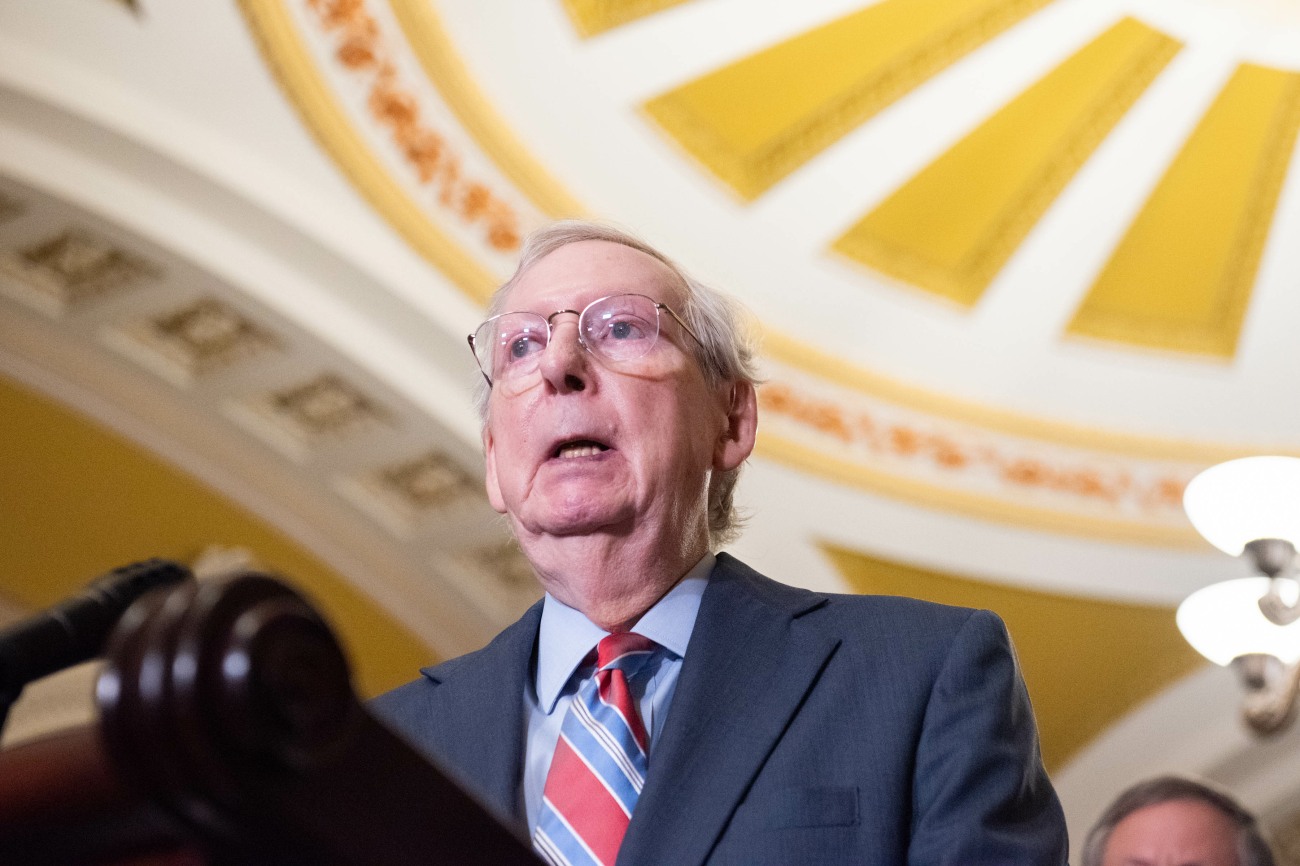 Photos courtesy of Cover Images.
Source: Read Full Article