Michael Landon earned a long list of credits to his name, most notably his starring roles on Bonanza and Little House on the Prairie. The father of nine children, Landon's family was devastated when he was diagnosed with pancreatic cancer in 1991. His daughter, Leslie Landon Matthews, recalled some memories of her dad on the 30th anniversary of his death.
Michael Landon remained positive through his illness
Matthews reflected on her father's life in July 2021, which marked three decades since his death.
"We just felt like he was a superman," Matthews told People. "He was bigger than life. … It's so hard for us to believe 30 years have gone by. Sometimes it feels like just yesterday that he was here."
After being diagnosed in April 1991, Landon was aware that his chances of survival were slim but chose to stay positive that he may be the exception. He died on July 1, 1991.
"He definitely showed his vulnerable side in announcing this illness, but he wanted to stay as hopeful as possible that he could beat it," Matthews said. "I think the part that probably was surprising to all of us was how quickly we saw his health deteriorate."
'Little House' star would 'ignore' health issues
Landon was known to keep working even if he felt under the weather or completely ill. Starring on televisions shows like Bonanza, Little House, and Highway to Heaven, Landon often served as executive producer, writer, and director in addition to his on-camera responsibilities. Though he finally sought medical care after experiencing severe stomach issues, Landon's daughter shared that his strong work ethic may have put off earlier warning signs.
"When my dad didn't feel good — if something didn't feel right — he tended to ignore it, hoping that it would go away," she remarked. "He was a busy man burning the candle at both ends. I think his own health got put on the back burner."
Matthews explained that she and her siblings have learned from their father's history to make their own health a priority.
"Because we knew how my dad was with his own health, we kids do the opposite," she said. "We're like, 'Something doesn't seem right, let's look into it.' Information is power and it allows you to make choices about your health when you know what you're dealing with. Fear tends to paralyze people."
Michael Landon's legacy focused on family
Matthews praised her father's courage during his cancer battle, revealing how Landon attempted to beat the illness until he had no strength left.
"He had truly felt that he had lived this amazing life," Landon's daughter shared. "I know he put up the biggest fight that he could. But I can distinctly remember toward the end — he'd become very frail — watching my brother Michael carry my dad's oxygen up the stairs to his bedroom. And it was that moment that it hit me so hard: I wanted him to die, which is a very strange thing to feel. I remember turning to my husband and sobbing on his shoulders because I knew my dad didn't want to live anymore. He had become a shell of who he was and his only existence at that point was suffering."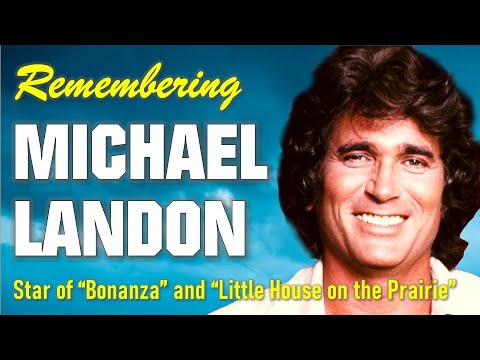 Creating several beloved television programs that are still fan favorites, Landon left behind a vehicle for which families can bond over even 30-plus years after his passing.
"I feel like the takeaway was loving one another and accepting people for who they are," Matthews said. "I think he was very proud of the fact that he could bring families together to watch entertainment that was going to bring a wide range of emotions." 
Source: Read Full Article