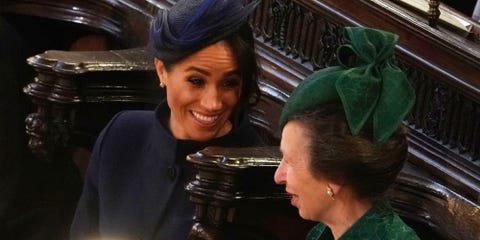 Meghan Markle and Princess Anne were guests at Princess Eugenie and Jack Brooksbank's royal wedding at St. George's Chapel in Windsor Castle on Friday, and the two members of the British family had a lovely time chatting before the ceremony began.
Fans on Twitter noted that the sweet moment between the Duchess of Sussex and Princess Anne was one of their favorite highlights of the royal event leading up to the wedding itself.
"Princess Meghan and Princess Anne chatting is giving me life!" one commenter said.
"Love that Meghan and Anne chat with each other's," another wrote.
Princess Eugenie is the first cousin of Meghan's husband, Prince Harry, and Princess Anne is the bride's aunt. Princess Eugenie's father, Prince Andrew, is the second son of Queen Elizabeth II.
Meghan has just only been an official member of the British royal family herself for about five months. She married Prince Harry back in May, but it appears the royals are fully embracing the American-born Duchess of Sussex.
It's been widely reported that Meghan has a great relationship with Princess Anne's mother, Queen Elizabeth II.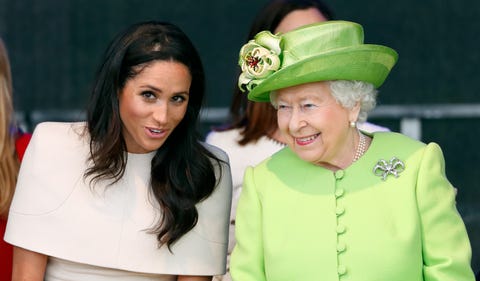 Robert Lacey, a historical consultant for The Crown spoke with People in August about Meghan's relationship with Her Majesty and her sister-in-law, Kate Middleton.
"What's characterized these months are the two great relationships that she has struck up with the Queen and with Catherine," Lacey said. "They seem to be her closest friends and partners in the official set-up."
Perhaps we can now add Princess Anne to that list.
Source: Read Full Article