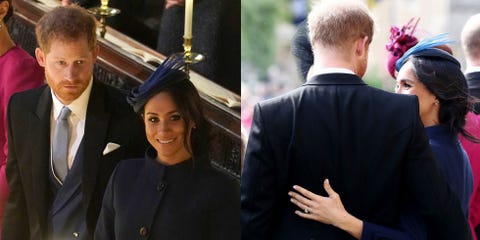 Having had their own royal nuptials in 2018, Meghan Markle and Prince Harry looked completely smitten as they attended Princess Eugenie's wedding on October 12.
Taking place in the very same venue as their own wedding, Harry and Meghan were adorable throughout their time revisiting St. George's Chapel. From sitting next to Prince William and Kate Middleton, who they chatted to and laughed with throughout, to romantically watching 2018's second royal wedding side-by-side, Meghan and Harry were the epitome of #couplegoals.
And they even had time to fit in some sneaky PDA, which will have fans of the couple swooning. Here they are gazing at one another after the service, with their arms on each other's backs: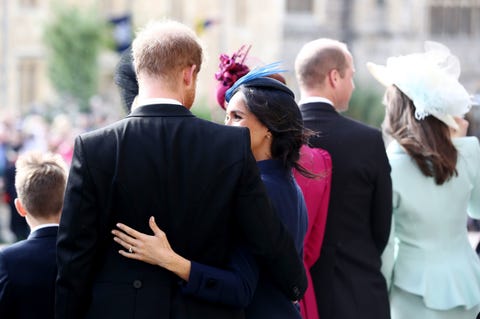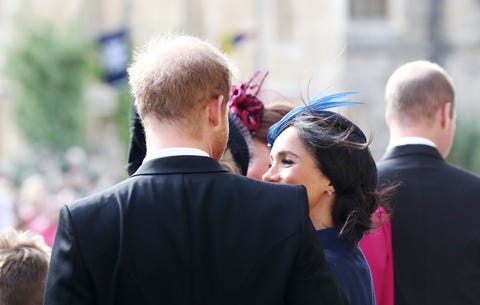 And here they are in a close embrace as they chat to fellow guests after the wedding: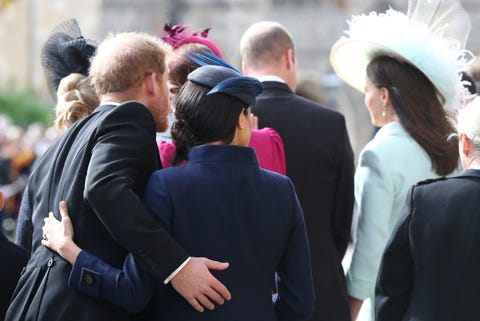 There was a lot of giggling going on as they awaited Princess Eugenie's arrival in St. George's Chapel: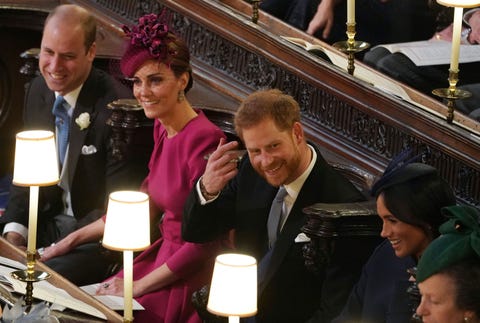 And when Harry and Meghan left the royal wedding hand-in-hand, they couldn't have looked happier together: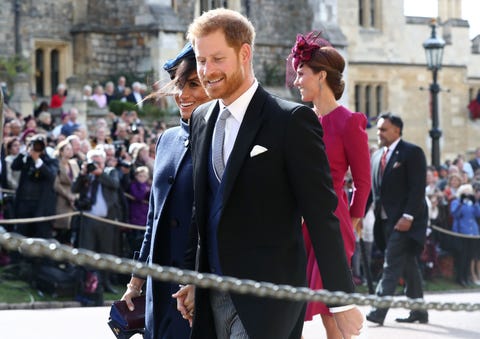 Princess Eugenie and Jack Brooksbank's wedding was a star-studded affair, and included a flurry of Hollywood guests and famous friends. Actress Demi Moore arrived alongside florist and perfumer Eric Buterbaugh, while Liv Tyler also attended, along with a whole host of pop star talent such as Ellie Goulding, James Blunt, and Robbie Williams. Supermodels Naomi Campbell and Kate Moss were also in attendance.
Despite reports that he might not attend, even Prince Philip attended Eugenie's wedding, arriving to St. George's Chapel with his wife, Queen Elizabeth II.
Source: Read Full Article