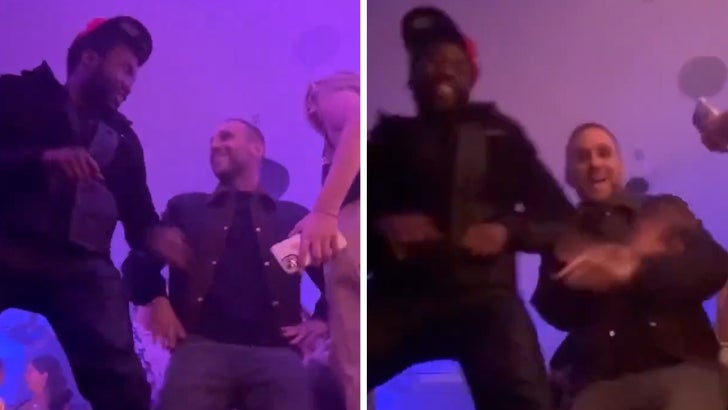 Meek Mill is eager to teach his billionaire pal Michael Rubin the latest hip hop dance craze … but the problem is, neither of them can actually nail the moves!!!
The Philly rap legend went live on Instagram with the Fanatics founder Thursday night at a party where Lil Uzi Vert's red-hot "Just Wanna Rock" came on, and attempted to play dance instructor … with hilarious results.
Meek attempted to get low with Mike with a little hip action, but was clearly out of sync and Mike eventually threw in the towel to return to his drink. 😂
The dance simulates riding a dirt bike, which Uzi loves doing, so fans really don't need much rhythm … even if they do look a little silly!!!
Uzi's official video for "Just Wanna Rock" dropped last month, and already has more than 500 million TikTok impressions — most of which contain the correct dance moves.
The song currently sits at 35 on the Billboard Hot 100, one of the hottest tickets in rap at the moment.
Source: Read Full Article