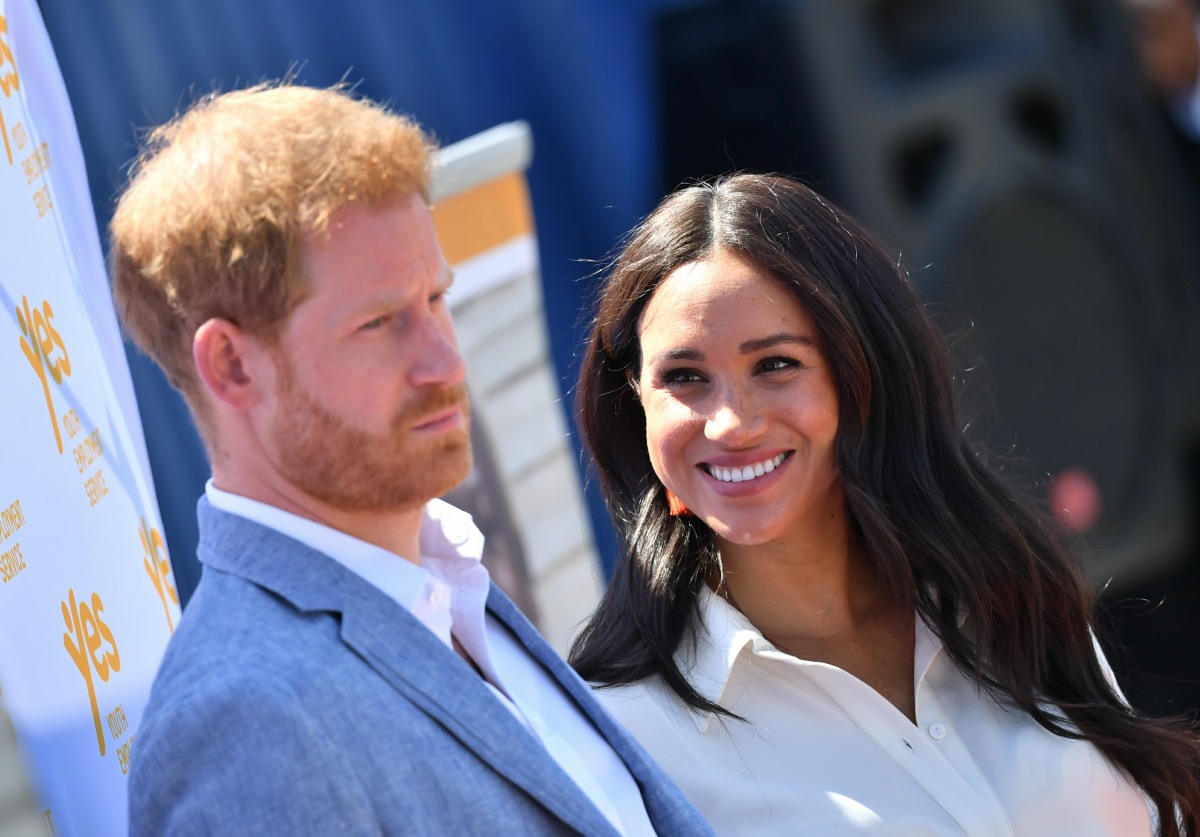 Happy one-week anniversary to Prince Harry's confirmation that he will attend his father's coronation! Can't believe it's only been a week. The British commentary class was waiting for months with their talking points. How dare Meghan come to the coronation, she's not welcome! How dare Meghan snub the coronation, she's so disrespectful! No one needs the Sussexes, they're just desperate to be included! Why can't Meghan bring the children who were never invited! The Guardian's Marina Hyde wrote a hilarious column about the past week within the British media, as they're clearly drunk on covering all things Sussex. Hyde was the columnist who famously spoke the truth about Meghan brilliantly and effortlessly outmaneuvering the British media at every turn, only the media can't admit that. Some highlights from her latest column:
The coronation is a bust: You have to ask: how confidence-inspiring, really, is any event that has thus far been defined by about 4,000 articles (and counting) about the attendance or non-attendance of a couple of guests? Nothing says "we're bigger than that and have moved on" like obsessing over the social plans of two California residents. This event is so inspiring and generational and monumental that the sole thing people can get truly worked up about is how their worst person in the world isn't coming to it. Surely the one interesting thing about King Charles isn't his fractured relationship with his younger son? And yet, the tale of the column inches seems to suggest it might be. For a couple we keep hearing are no longer important, the Sussexes do still seem to be the only subject in town.

The media is drunk on Sussex coverage: Royal experts, pro and amateur, act like they'd be lost without them. If the Sussexes had any sense, "they would have accepted immediately", explained the Mail's Sarah Vine, about three paragraphs after saluting the "collective sigh of relief" that Meghan would not be attending. The whole interminable saga is afflicted by more than a touch of the Schrödinger's invitation, with a yes/no able to be both right and wrong at the same time, if likely to induce fatal error one way or the other. Turning up would be an act of war; non-attendance will garner endless headlines about insulting behaviour and "what she's missing".

Meanwhile barely anyone is talking about Andrew: Once again one has to contrast the apparently undimmable ire directed at Meghan and Harry with the muted version enjoyed by Prince Andrew, who last year paid millions in an out-of-court settlement to a woman who had long accused him of sexual abuse when she was 17, after she was trafficked by his good friend Jeffrey Epstein. The Duke of York denies the allegations. If newspaper stories were any guide to what the public wanted, it would seem rather notable that Andrew's presence or non-presence at his brother's crowning were of far, far less feverish concern than that of the Sussexes.

LMAO: In a 24-hour period last Friday, shortly after Harry's attendance was confirmed, the Daily Express website featured a full 44 articles about the Sussexes, one of which suggested the couple's brand was "on life support". Hand on heart, the Express and others do an awfully good job of suggesting otherwise.

The coronation quiche: Back on the official channels, strong efforts are being made to get people excited about the approved royal menu for their subjects' day. It feels somehow apt that the official dish selected by King Charles is a quiche, given quiches are often wet and almost always disappointing. Like some of Charles's recent walkabouts, the dish has been regarded as a good use of leftover eggs.

OUCH: Odd, finally, to read so little about the determined grumbling about the hundreds of millions to be spent on the coronation, which is a definite thing, from radio phone-ins to even the upper reaches of the MailOnline comments section. Defence of the cost has already seen a resort to the telltale line that it will be a "boost to the economy"….Even so, the overriding impression given by all this is that without the attendance or otherwise of one or two non-player characters, there would be very little to say about what could be for many a once-in-a-lifetime event. That doesn't suggest a monarchy in the rudest health – perhaps the proof of the quiche will be in the eating.
[From The Guardian]
"Without the attendance or otherwise of one or two non-player characters, there would be very little to say about what could be for many a once-in-a-lifetime event…" Yep. Which is fascinating from Buckingham Palace's perspective too – Charles and Camilla are clearly narcissists who believe that they are the center of attention for all things Chubbly, and yet… the palace has been doing the most for MONTHS to put the focus on the Sussexes and whether they'll come. BP has been openly briefing the media about it and we've heard even more from "palace sources" in the wake of Harry's confirmed attendance, about how Charles and Harry spoke and how Charles is extending olive branches, etc. Is this a calculation on Charles's part, is this Charles simply giving in to the reality that Harry and Meghan are always going to be centered in the royal narrative now? Or is something else happening? I don't know. And yes, Hyde perfectly captures the week-long tantrum of "Schrödinger's invitation."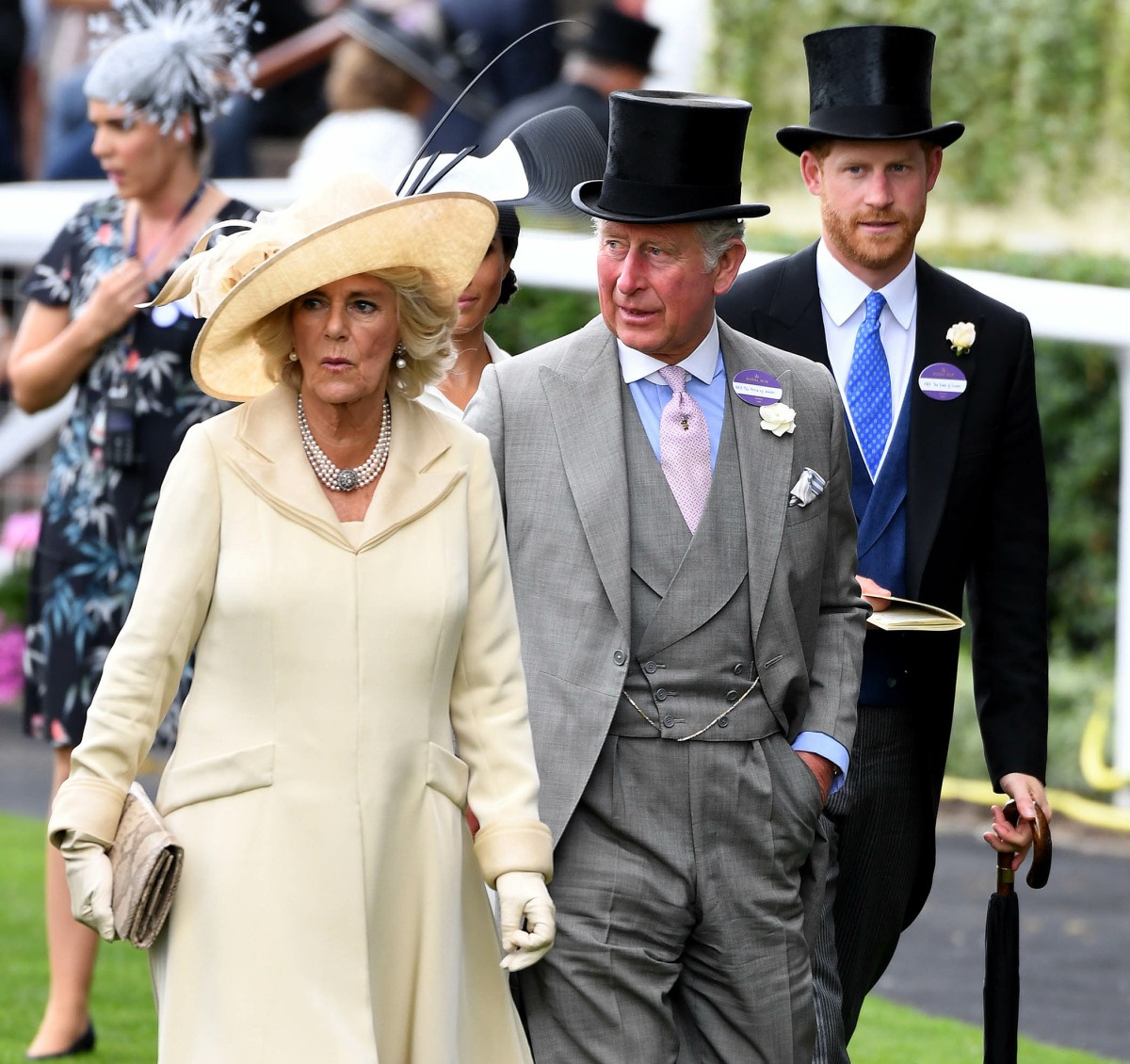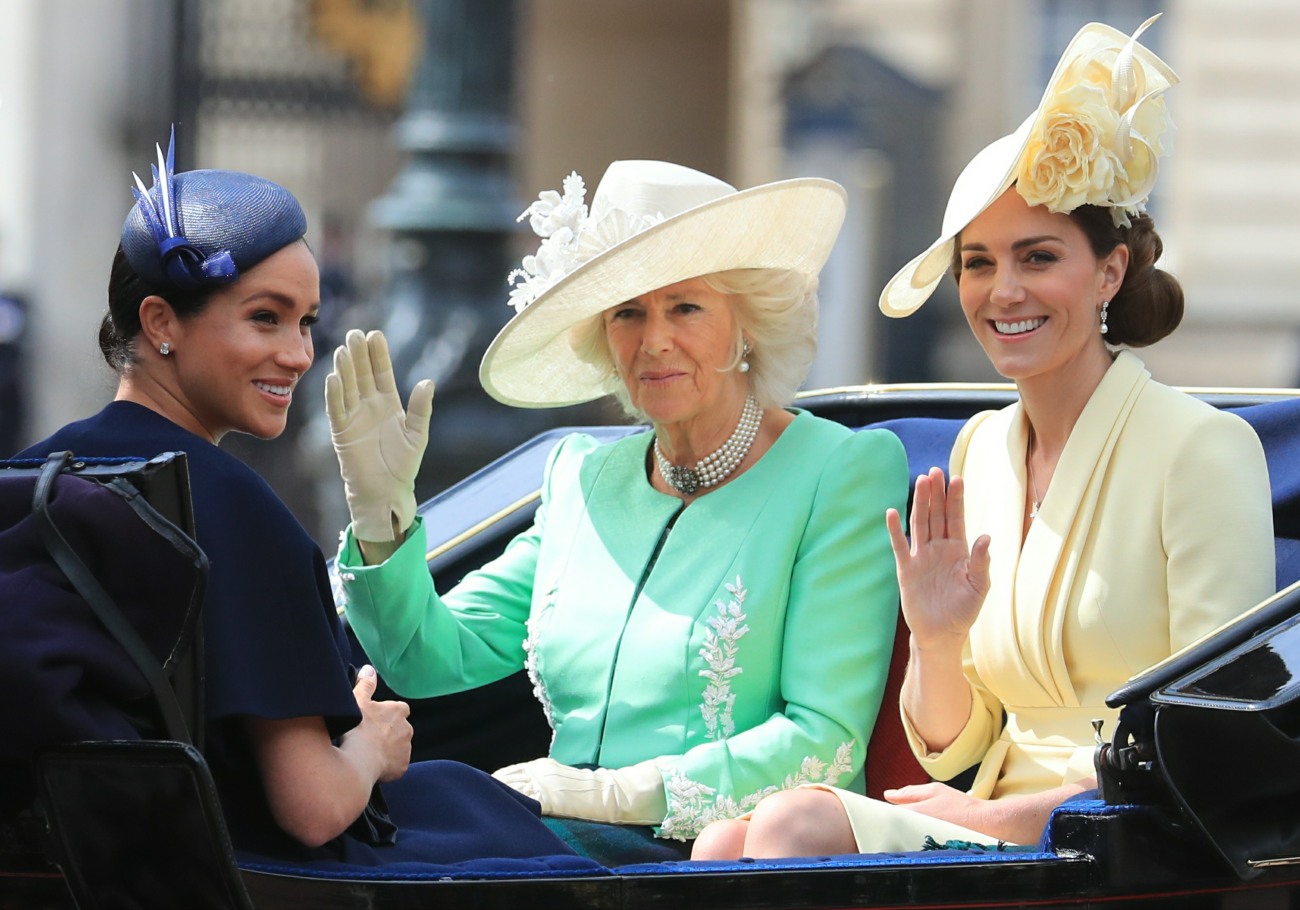 Photos courtesy of Instar.
Source: Read Full Article