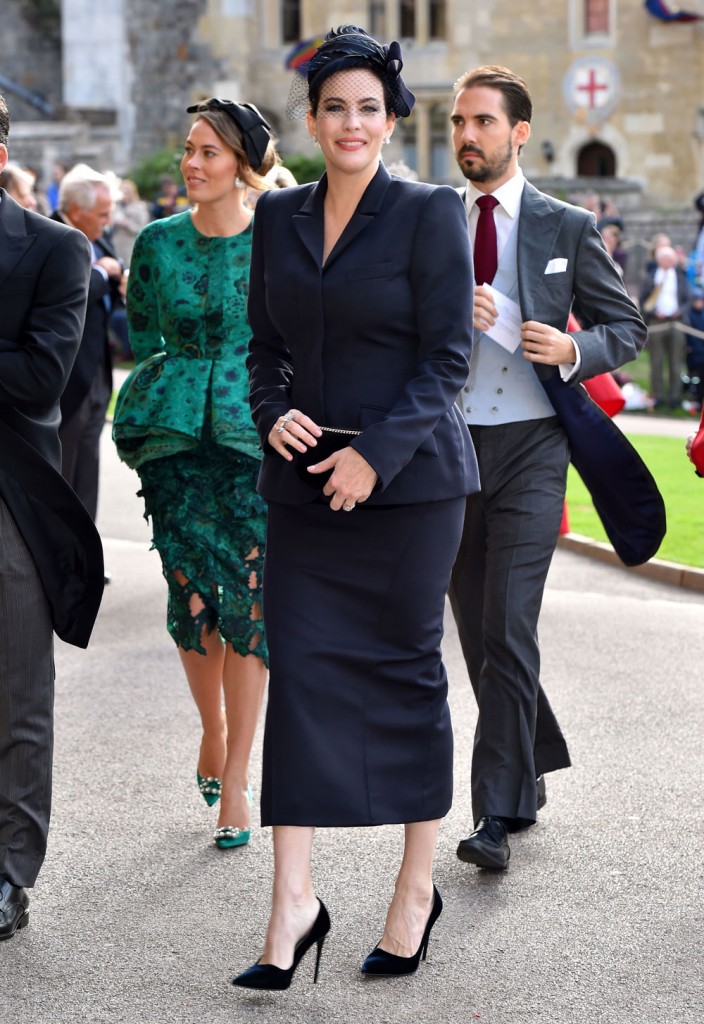 Princess Eugenie's wedding wasn't as star-studded as Meghan and Harry's by any means but there were still plenty of celebrities to watch. Liv Tyler was one of the first celebrities we saw, she's actually married to a well connected British sports agent named Dave Gardner. She was in a sharp conservative navy suit and wore a fascinator with a veil. As you may know, the bride chose not to wear a veil. Liv looks so pretty. There's something so sweet and vulnerable about her.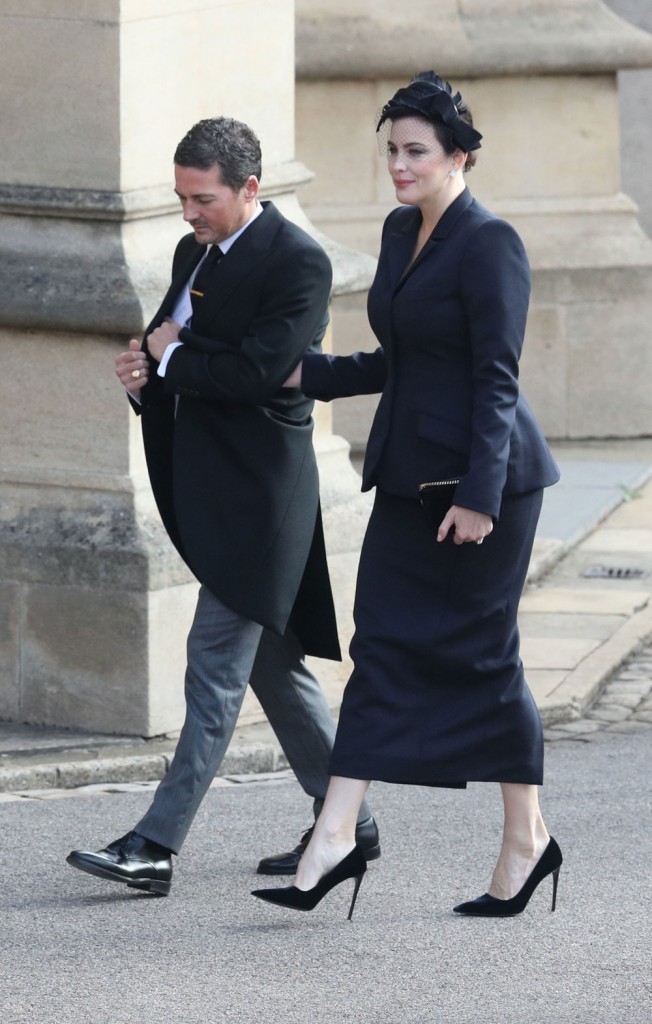 Kate Moss was there in a polka dot skirt suit with black piping. She attended with her 16 year-old daughter, Lila Grace. Kate had a great position during the wedding right behind the couple. I'm sure that was well planned.
Embed from Getty Images
Demi Moore, like Duchess Kate, was in a cranberry dress with an absolutely fabulous little hat and veil. I love her purse too. I didn't see Demi on screen much this morning although I was definitely focusing on the bride and groom.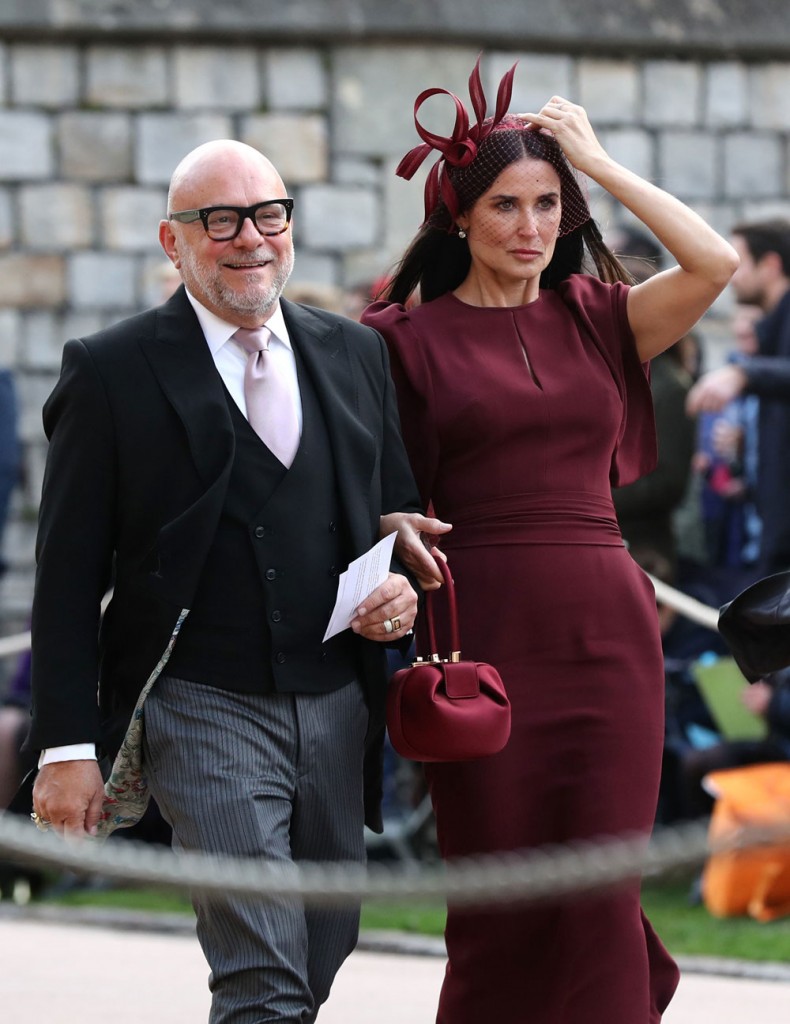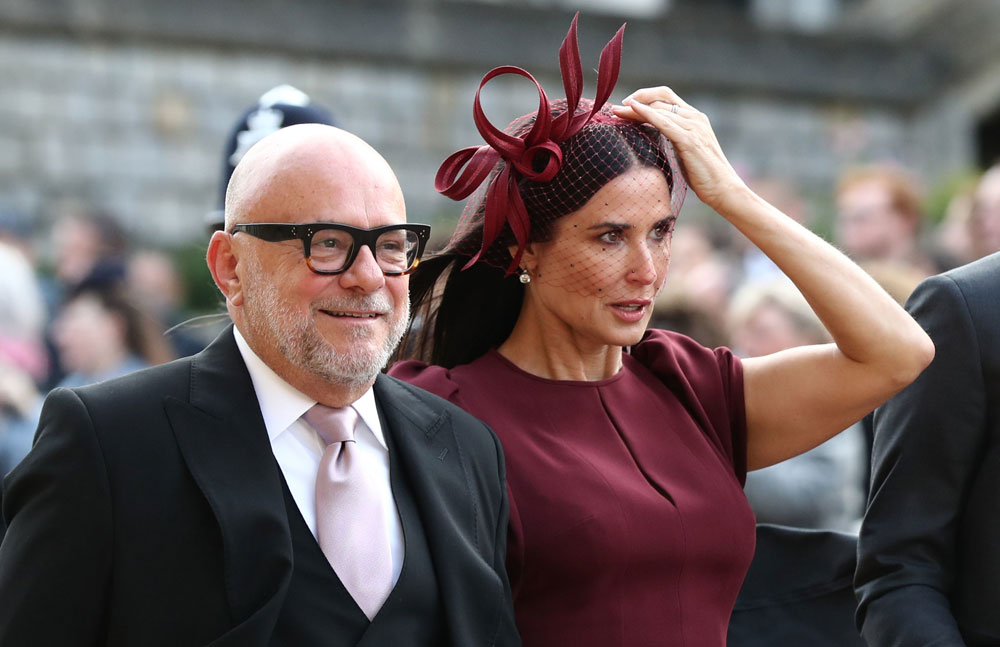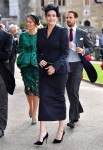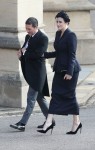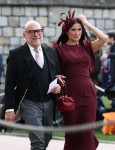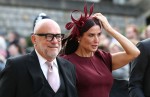 Source: Read Full Article