AceShowbiz –
Lil Xan is finally seeking help to kick his drug addiction after opening up about his struggle to get clean. The 22-year-old announced on Instagram on Thursday, November 15 that he's going to enter rehab in five days.
"I just dropped out of SoundCloud Uni to go to rehab, I leave in like 5 days And I couldn't be happier with this choice," he wrote in a now-deleted post. "I love you guys for being so supportive and can't wait too get back clean headed ready to Finish my album !"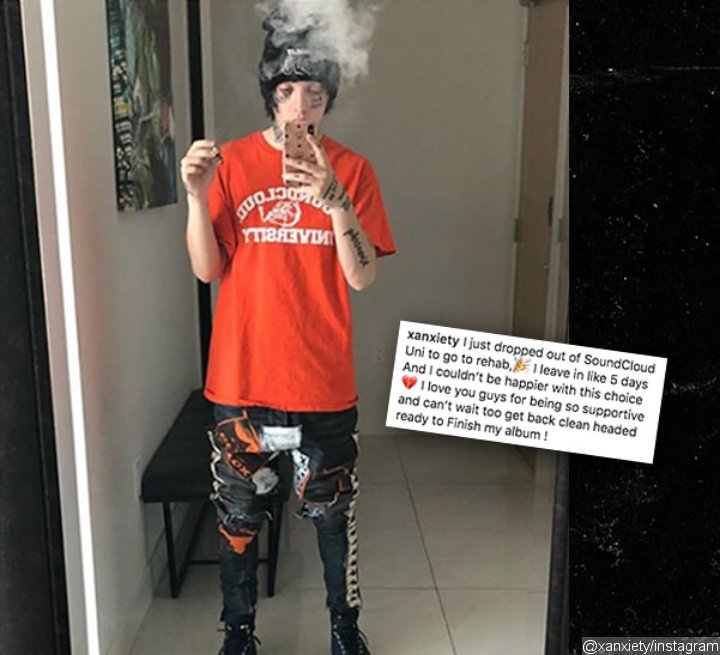 On "TMZ Live", the rapper also explained his decision to enter rehab. Claiming that he's nowhere near "rock bottom," he said, "I've been way worse in the past, I've actually been 10 times worse than what I've been now, but I want to do rehab just so I can get over this last little hump, like stretch, so I could finally be back to Diego." He added that he will go by his real first name Diego when he gets out of rehab.
The former boyfriend of Noah Cyrus also revealed that the deaths of some artists who were struggling with the same issue have greatly affected him. "Rest in peace to Lil Peep, one-year anniversary. That was when it first started, when Lil Peep passed, he was one of my favorite artists and it was devastating the way he died, you know, it seems like all of it is just like fentanyl, fentanyl, fentanyl," he shared.
XXXTENTACION's death in armed robbery in June also affected Lil Xan, but it was Mac Miller's passing due to accidental overdose in September that had the biggest impact on him. He said, "The worst one that affected me the most, Mac Miller. It hit too close to home so…and I know we both struggle with the same problems and stuff and I just feel like it's time to get, you know, better."
"';b?bp(function(b){cp(b?c:'javascript:"