Since the Met Gala was canceled this year, many celebrities are reminiscing about the styles they wore in the past for the event. Kylie Jenner shared the looks that she wore to the Met Gala over the years, providing a bit of background about each, including the one dress that actually ripped right before the event, requiring an emergency zipper be sewn into it.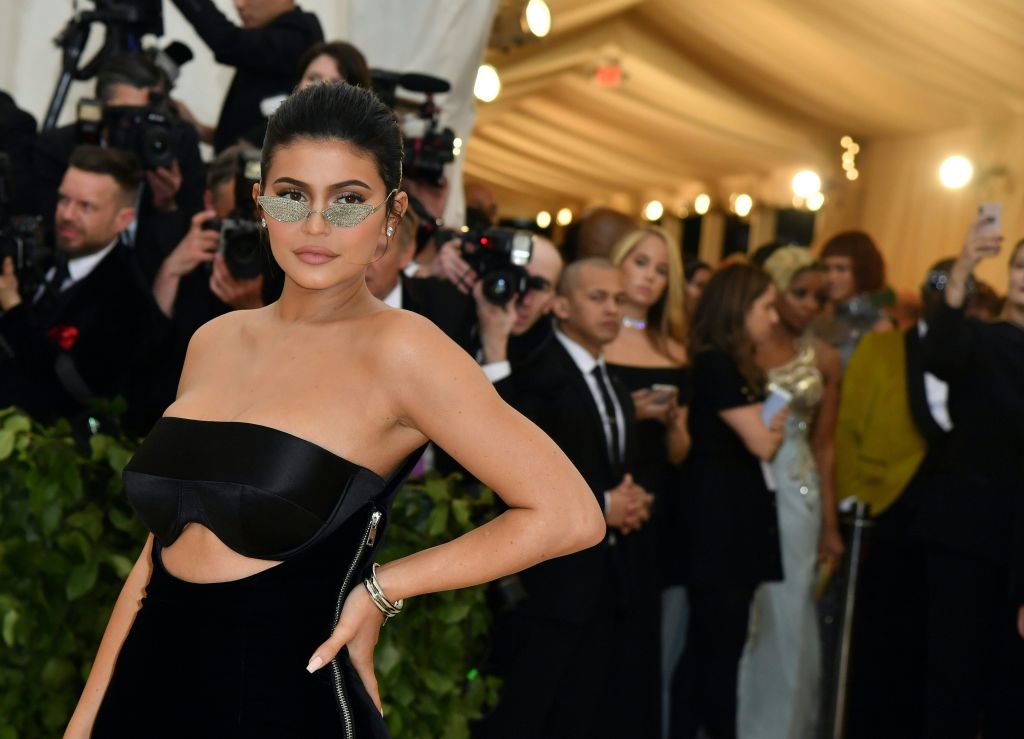 Jenner's Met Gala fashions over the years
Jenner has been lighting up the carpet at the Met Gala every year since 2016. Her first dress was a sparkly silver Balmain gown that she paired with her short dark bob. In 2017, the makeup mogul wore a pink sheer gown with fringe and she sported a platinum blonde short haircut. In 2018, she wore a back strapless gown with an elegant train that hugged her curves.
In 2019, Jenner went over-the-top in a mermaid-esque lavender dress with a sheer and feathered skirt and matching feathered sleeves. She committed to the look with sleek lavender hair.
She gave some behind-the-scenes scoop, including the one that ripped
In her Instagram Stories on May 4, Jenner commemorated theday that would have been the Met Gala by giving her followers some personalbehind-the-scenes details of her dresses over the years.
On a photo of the first dress, she noted, "My first met with @balmain in 2016," followed by a pic of the 2017 Versace gown, on which she noted that Donatella Versace wanted her to go blonde at the last minute. "We made it happen. I loved this look."
It was the 2018 Alexander Wang dress for the "Heavenly Bodies: Fashion and the Catholic Imagination" Met Gala theme that she dished some big secrets. "3 months after I gave birth in 2018," she wrote, before explaining how she actually ripped the dress before the event and the zipper that seemed to be very much part of the design was a last-minute fix.
"Fun fact: this dress wasn't supposed to have a zipperbut it ripped as I was squeezing into it so we added it on the way out thedoor," she wrote on her Instagram Story, adding, "But it worked out,I loved it."
Her 2019 dress for the "Notes on Camp" theme was one of her most memorable, however. Her Versace gown, as well as her sister Kendall's feathered orange dress, were some of the most talked-about fashions that year.
Jenner shared that her sister Kendall originally sketched her dress as pink. "I realllyy wanted her outfit to be pink but she wanted green or orange. The orange looked fire in the end," she shared.
Jenner explained how the 2019 dress style evolved
Last year, after the event, Jenner shared more details ofwhat went into her decision to wear the feathery purple dress. It turns out itstarted as a more cowgirl idea but things evolved to her feathered mermaid style.
"Four months ago, I started looking at sketches," she explained in a video on Vogue's YouTube channel. "They showed me those first sketches and it looked a little more like cowgirl vibes, like it was green, it had a big cowgirl hat."
She continued, "And thenthey showed me another version, which was more colorful. I was thinking ofdoing more like a monochromatic look, so I didn't change it much. I loved whatit looked like. I was very happy with the sketches."
Source: Read Full Article