The Kardashians aren't exactly known for being the world's biggest proponents of unedited and unfiltered photos, but Kourtney Kardashian has been ditching Facetune and Photoshop lately. And head's up: she just hit her lifestyle website POOSH's Instagram account to get real about her stretch marks.
Kourtney posted a photo of herself in a bikini where you can see stretch marks on her thighs, and captioned the pic "Stretch marks: we've all got them."
And her followers seemed to appreciate the authenticity, writing "Keeping it real 😍❤️❤️," and "That was a refreshingly positive and practical approach to stretch marks," and the slightly more salty "About time ya'll got real about something!!"
This is actually the second time this year Kourt has posted pictures of her stretch marks—she also shared this pic in August and fans were loving it:
Here's a sampling of her comments from the above post—they're all super positive, as they should be!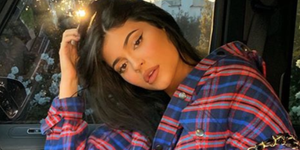 Source: Read Full Article