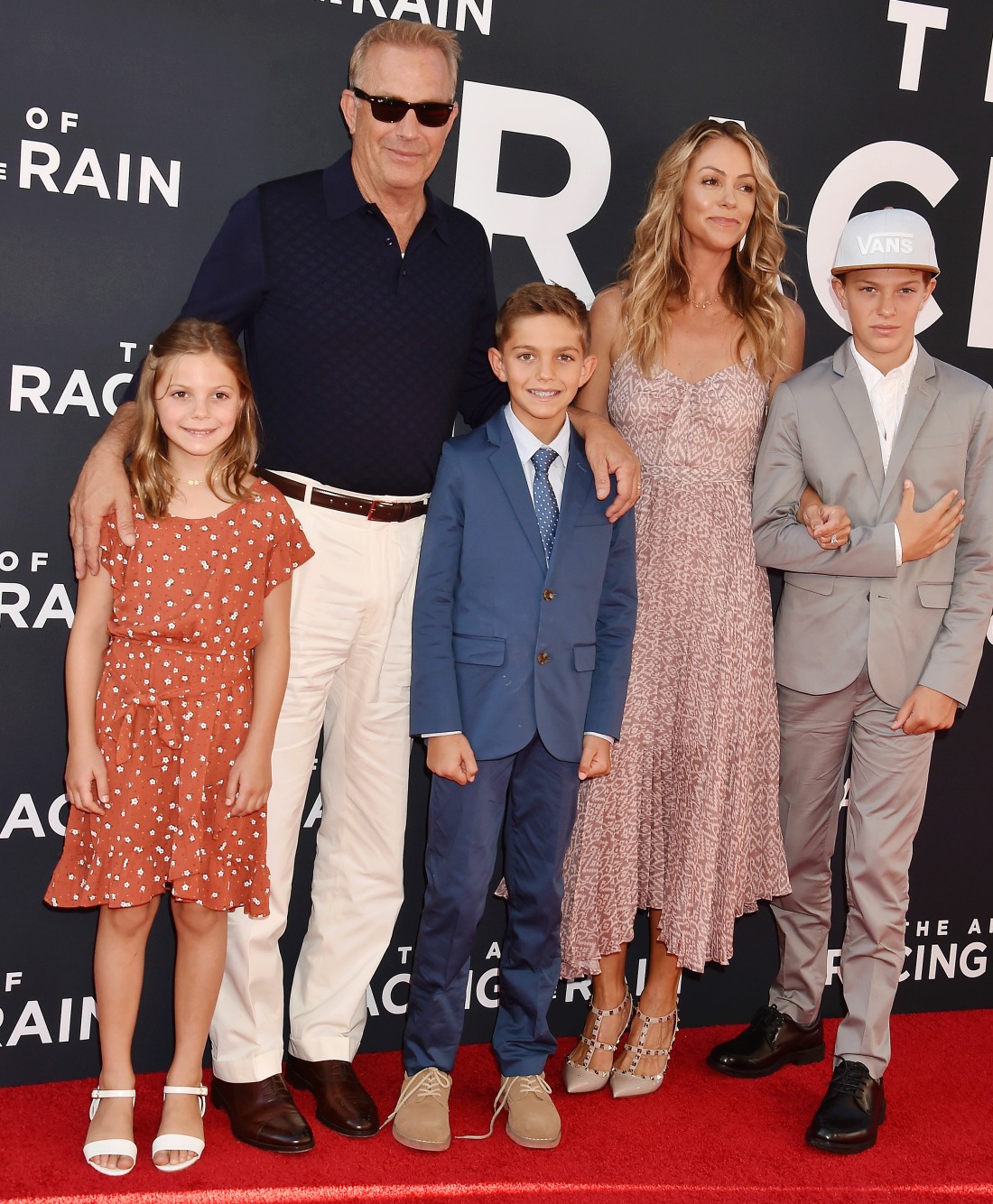 I was rooting for Christine Baumgartner but that poor woman is getting torn up by Kevin Costner, Laura Wasser and the entire family court system of California. Christine might have gotten the upper hand by filing for divorce and surprising Costner, but it's been bad news ever since. Costner's lawyers are taking Christine to the woodshed and it does not look like this woman has any sort of plan or strategy to nullify the prenup she signed 19 years and three children ago. Basically, Christine is getting hosed and Costner is calling all of the shots:
Attorneys for Kevin Costner accused the actor's estranged wife Christine and her legal team of "gamesmanship of the worst sort" in new court documents relating to their divorce. In a request for order filed in California Superior Court Aug. 10 and obtained by PEOPLE, attorneys for the 68-year-old Yellowstone star have asked the court to compel Christine — who filed for divorce May 1 after 18 years of marriage — to explicitly answer a number of questions they have put to her about the Costners' premarital agreement.

The lawyers claim Christine, 49, has avoided answering questions — including whether or not she understood the agreement before she signed it — throughout the discovery process as both legal teams prepare for the November trial to determine the validity of the prenup. Under the prenup's terms, Christine received a $1.5 million payout, which she risks forfeiting by challenging the agreement.

"Four months into this matter, and three months away from the commencement of the trial on the validity of the PMA, Christine refuses to make known all of her contentions regarding the validity of the PMA," an attorney for Kevin claimed in the new documents.

"The objections she has mustered in an effort to not disclose her contentions are frivolous. She says she does not understand words like 'understood' or 'negotiation,' so she cannot answer this discovery," the document further stated. "She says she does not know what commonly legal phrases like 'legal effect' and 'supersedes' mean, so she cannot answer this discovery. She refuses to admit (or even deny) that the specific factual representations she and her attorney made in the PMA itself are accurate, to wit, that she understood the PMA, that it was explained to her and that she acknowledged she understood the meaning and legal effect of the PMA," the lawyer continued.

In a separate statement filed in court the same day, Kevin's lawyers called Christine's tactics "gamesmanship of the worst sort."

"'Understood' is not a technical or arcane word. It is not ground for objection that a request is ambiguous, unless it is so ambiguous that the responding party cannot in good faith frame an intelligent reply," wrote the lawyer. Kevin is also seeking around $14,000 in legal fees he accrued as a result of his legal team trying to elicit answers from Christine. "Discovery is not a game of chicken. Kevin should never have been required to spend money to file a motion," the request for order stated.
[From People]
Lawyers, help me out here – Costner and Baumgartner are headed to a bifurcated divorce trial where Christine is challenging the prenup (the PMA), and Costner's lawyers are throwing a huge hissy fit because Christine won't answer questions in discovery? Is that right? She's being purposefully obtuse about what she "understood" about the PMA. Apparently, the trial is set for November 27 and the discovery cutoff is October 27. Meaning, she has another two months before she has to really answer these questions from Costner's lawyers. So, when you see the schedule… Costner really comes across as bullying and hectoring, like "why don't you have all of this done NOW" and the deadline isn't for another two months. I hope Christine and her lawyers have a larger strategy at play here because Costner is using the court to publicly bully and berate her.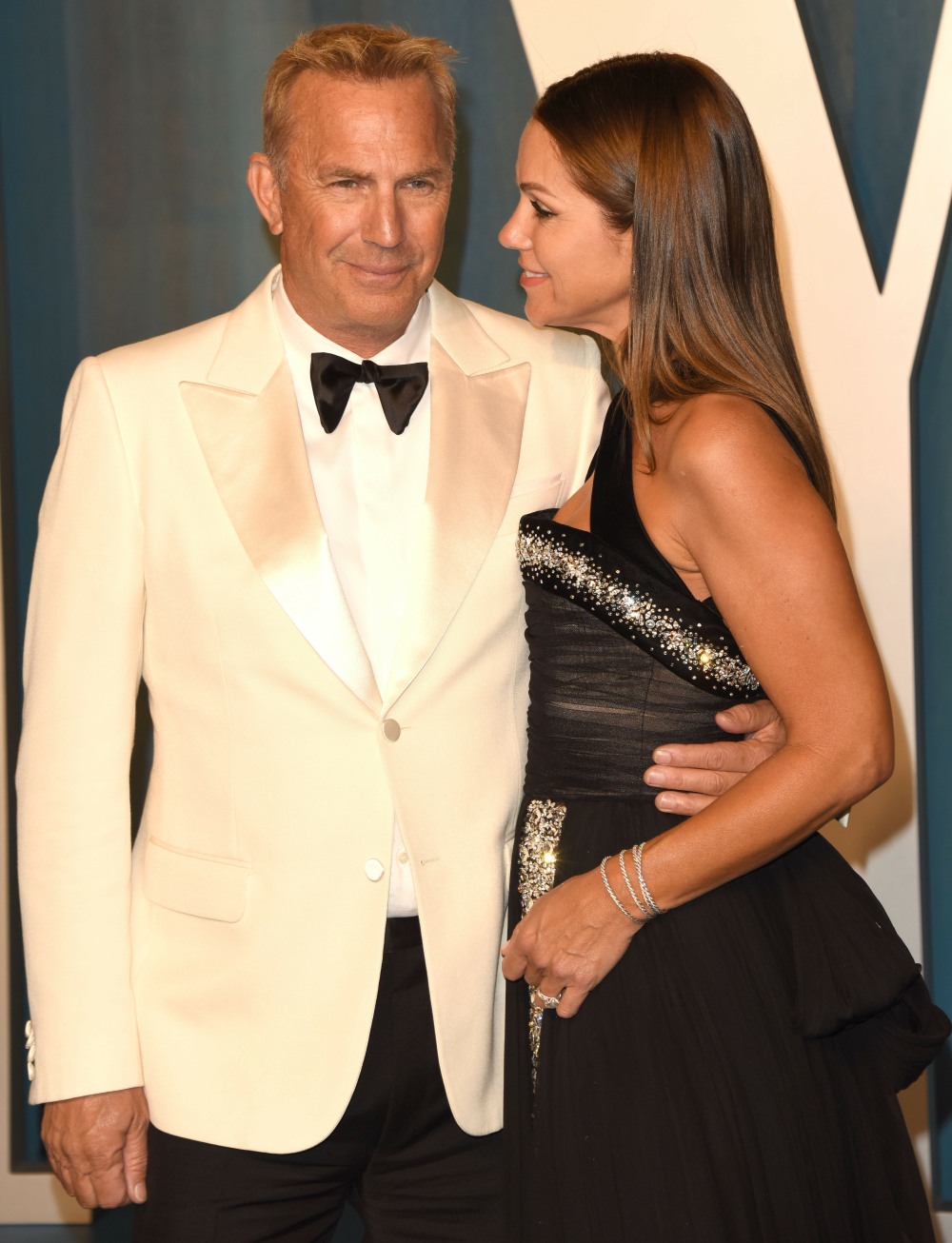 Photos courtesy of Avalon Red, Cover Images.
Source: Read Full Article