Kendall Jenner and her boyfriend Devin Booker have been busy holidaying in Italy this week (erm, not jealous at all), and they've been displaying some serious PDA during the trip.
The model and basketball player are usually pretty private, though they have treated fans to a few relationship glimpses over the last year. But now it looks like they could be officially joining the PDA train, following in the footsteps of Kendall's older sister Kourtney Kardashian and Travis Barker, who have proven to be big fans of PDA in recent months.
Taking to Instagram to share snaps from her trip, Kendall posted two Stories cuddling up to Devin in front of a *gorgeous* view of the Italian coast (yep, still not jealous).
Both pics see Kendall in front of the NBA player while he sits on the wall behind with his arms and legs wrapped around her. The whole set up is super cute!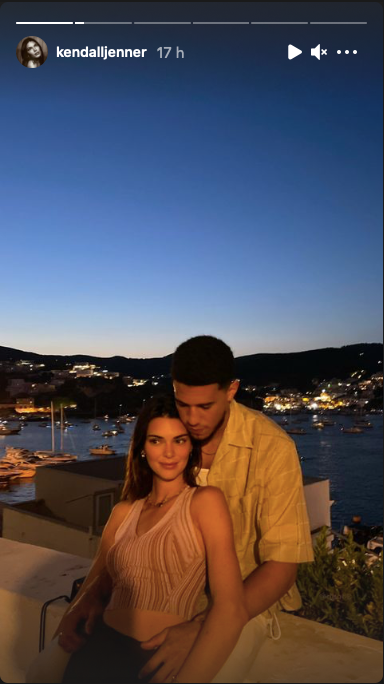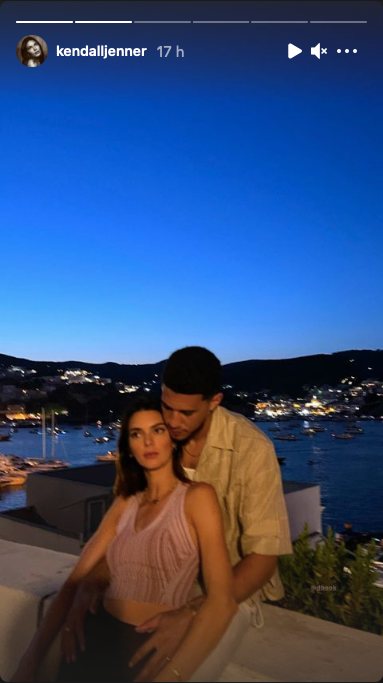 On top of the Stories, Kendall also tagged Devin in an Insta grid post which, you know, is a big step when it comes to dating in 2021. Scroll the the end of Kendall's post to see the pic, which features the pair heading out for an evening stroll with Kendall looking over at Devin. Sweet!
https://www.instagram.com/p/CTfC3fQlPbJ/?utm_source=ig_embed&utm_campaign=loading
A post shared by Kendall (@kendalljenner)
Could this be the start of more public couple moments between Kendall and Devin? If Kourtney and Travis are anything to go by, once the PDA starts, it doesn't stop. Watch this space.
Source: Read Full Article