The quarantine struggle is real, even for celebrities. Kelly Ripa, 49, has been sharingher struggles ever since New York City went into lockdown in March. One of thethings Ripa is struggling with the most is her hair upkeep. Without the help ofa colorist, Ripa's grays are growing in, and she's not afraid to let her fansknow. That doesn't mean she's willing to go down without a fight, though. Ripahas a quarantine hairhack that will work for anyone who can't visit a talented stylist rightnow.
Kelly Ripa has chronicled her struggle with gray hairs onInstagram
Ripa wants her fans to know that she relates to the struggleof quarantine. Living and working in New York City has changed a lot in thelast two months. The little things residents took for granted are now a hugedeal, and for Ripa, being unable to get her hair dyed is a serious problem. TheLivewith Kelly and Ryan cohost has been chronicling her hair growth onInstagram Live.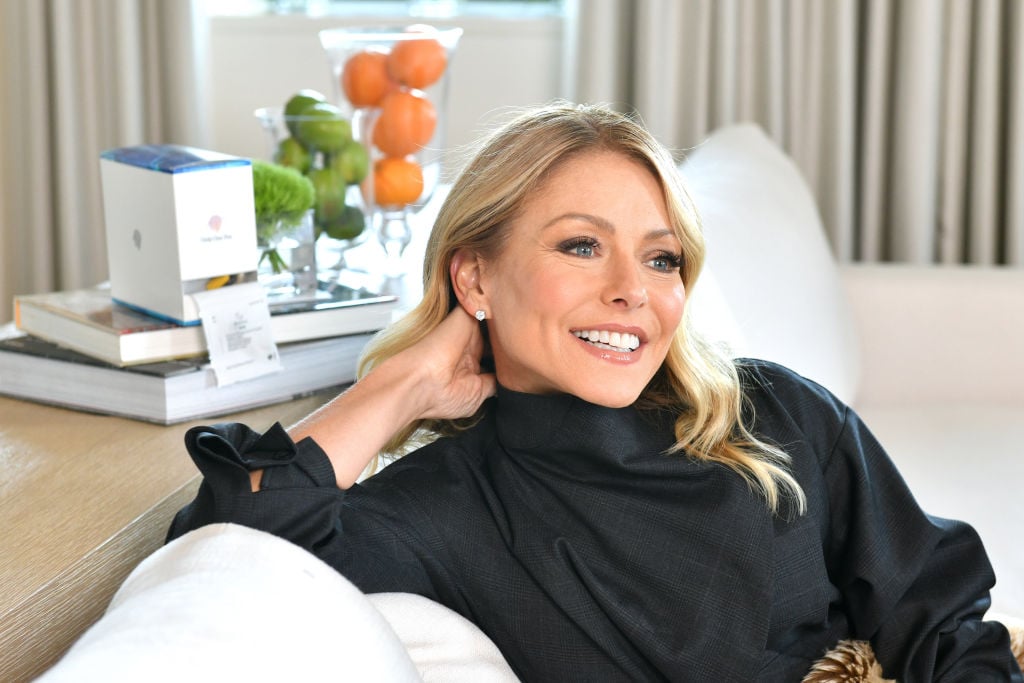 In her "Root Watch" series on Instagram Live, Ripa has beenshowing her fans how quickly gray hair is populating her head without theassistance of a colorist. She's been using root spray to keep things lookingpretty uniform, but the battle appears to be growing more intense by the day.According to New York's reopening plan, it could be several more months beforeRipa will find herself in a salon chair, so she's getting more and morecreative with her hair. On May 14, she shared a hair hack that could be a game-changerfor other ladies who are battling the hands of time.
Kelly Ripa has a hair hack to tame the grays that is quick andeasy
Ripa has been using root spray to keep her gray hair incheck, but she noted that it isn't always enough. She's come up with a way totame the grays while she waits out theCoronavirus quarantine at home with her family. She told RyanSeacrest that she's using hair clips to keep the pesky strands at bay. Shetold her cohost that she's using clips to train the hair to sit flat after she accidentallyshowed up on camera with two clips in her hair.
So, how do the clips help her mask her grays? It's simple.Hair turns gray when it begins to lose melanin. The loss of melanin makes thestrands more course, according to Mane Addicts.Those course strands tend to stand up on end and fail to look uniform with therest of the still pigmented strands. Ripa's hair clips help the strands layflat and blend in with the rest of her blonde locks.
This isn't the first time Ripa has shared glimpses into her homelife
Ripa has been nothing but forthcoming since she took on herrole as a television personality. Over the years, she's shared a lot with herfollowers, so it is no surprise that she's commiserating about the state of herhair while in lockdown. In June 2019, Ripa shared how she and her husband, MarkConsuelos, ruinedtheir daughter's 18th birthday.
The morning show host shared that her daughter, Lola, accidentallywalked in on an intimate moment on her birthday. Lola Consuelos is a student atNew York University. Ripa shares three children with Consuelos, and none ofthem are safe from Ripa's on-air oversharing. In October 2019, Ripa said thather youngest child, Joaquin Consuelos, isn't "allowed" to apply at tri-stateschools because his siblings showed up at home too often. Both Lola and MichaelConsuelos attend New York University, minutes from their parents' Manhattanhome.
Source: Read Full Article