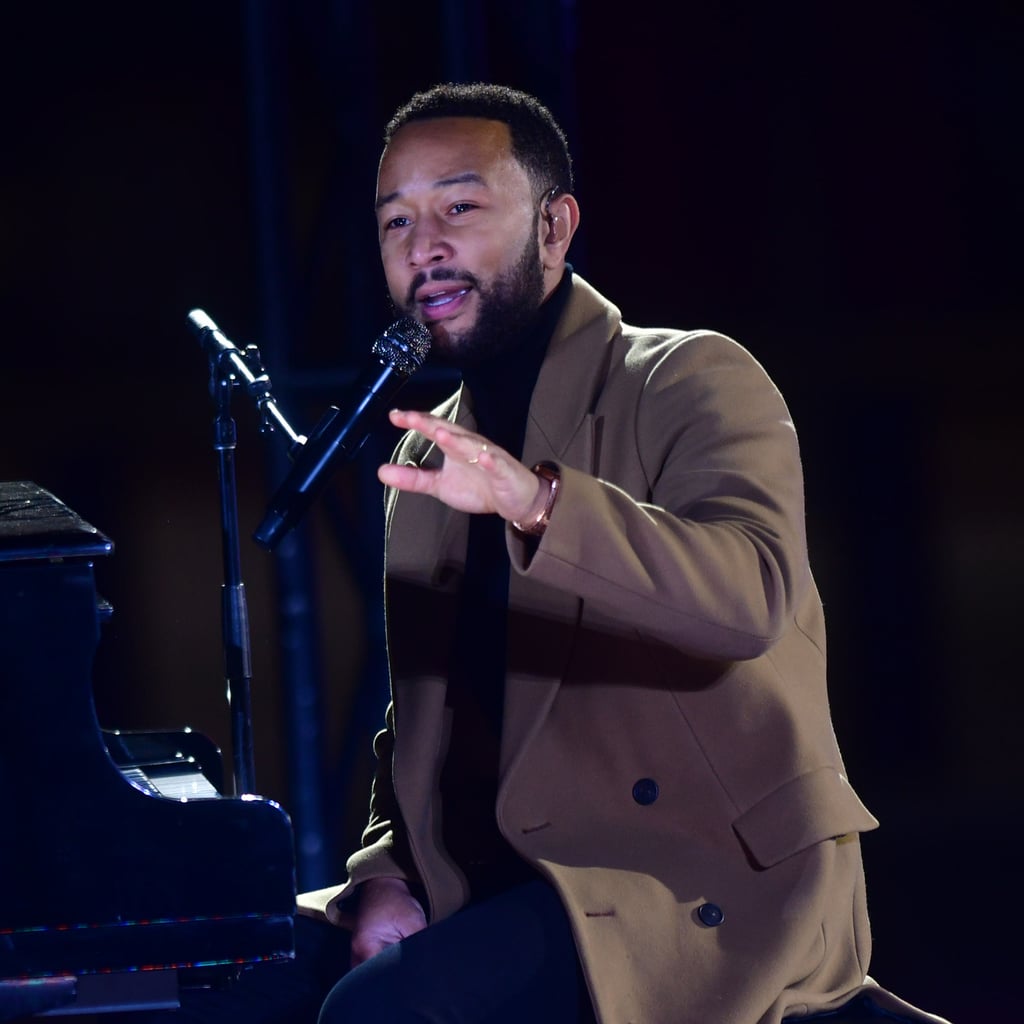 John Legend Delivers Powerful Speech at Biden Rally: "You Can't Bank on a Word [Trump] Says"

John Legend took the stage with Kamala Harris and husband Doug Emhoff in Philadelphia, PA, on Nov. 2 to campaign for Joe Biden in a final rally ahead of the presidential election. Though the singer blessed attendees and viewers alike with his beautiful vocals as usual, his remarks in between his performances were just as powerful.
As many would agree, John, who was briefly joined by Chrissy Teigen, Pepper Thai, and his two children Luna and Miles on stage, emphasized that this year has been difficult, to say the least. In addition to losing friends, family members, jobs, and paychecks, the "Never Break" singer reminded the crowd that just last week, we lost yet another Black man, Walter Wallace Jr., to police violence. "So yes, we've lost a lot," he said. "But Philadelphia, what we haven't lost is our ability to decide what happens next. In this election, your vote will decide whether we're a country that allows this pandemic to continue indefinitely or one with a plan to end it."
He continued on to denounce Donald Trump's encouragement of police brutality and his division of the nation, sharing that that's why he had already casted his ballot for Biden. "Now, some people see the meanness, the bullying, the selfishness of Donald Trump and they mistake it for strength," the singer added. "A kind of twisted masculinity, some see his greed and mistake it for being good at business . . . Trump's platinum plan for Black folks is nothing but fool's gold because you can't bank on a word he says." Ahead, watch the Biden-Harris rally in full and check out John's passionate speech at the 43-minute mark.
Source: Read Full Article