Jennifer Lopez is a mainstay in Hollywood. She's done almost everything there is to do in the entertainment industry. She sang at President Joe Biden's inauguration in 2021 and performed during the Super Bowl halftime show in 2020. Needless to say, the 51-year-old has her career figured out.
But she's still figuring out her personal life and her relationship with herself. J. Lo admits loving herself isn't something that just happened overnight. It's taken her years to do and, even now, it's "still a journey." 
Jennifer Lopez started going to therapy in her 30s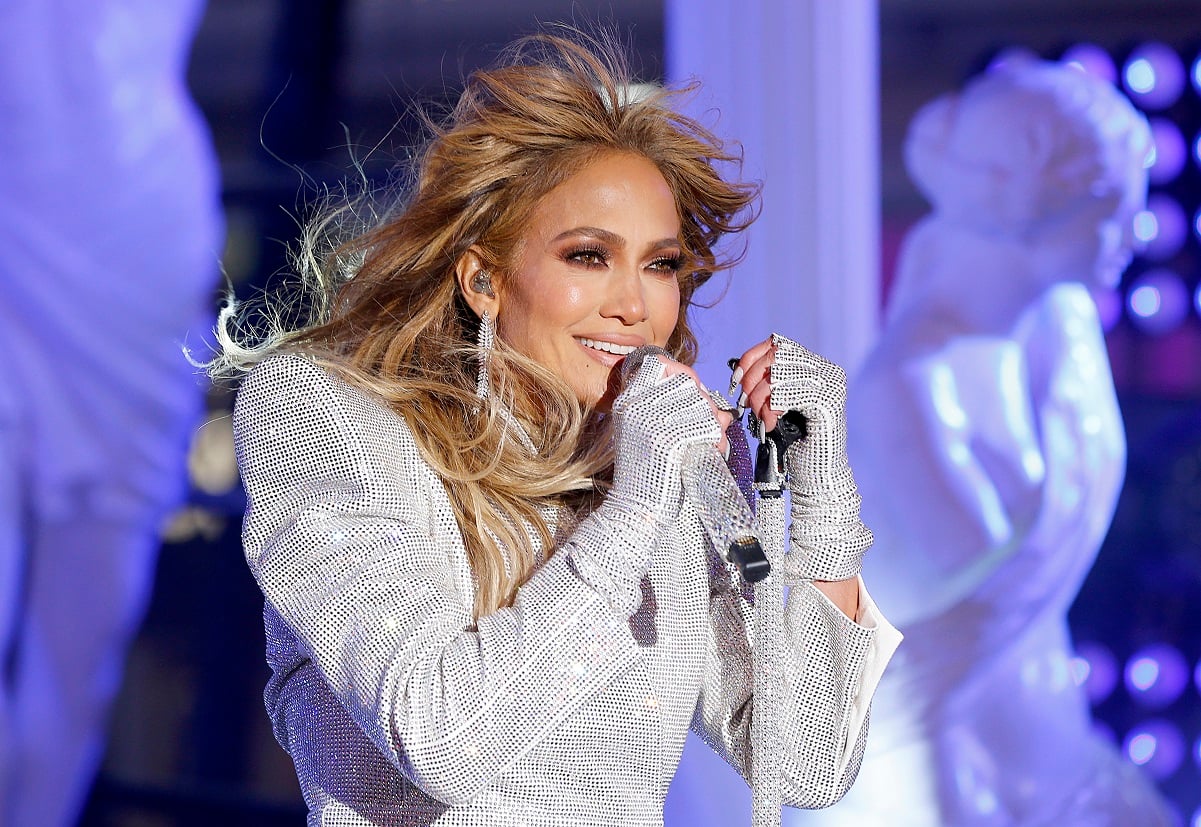 With help from her longtime friend, The King of Queens star Leah Remini, J. Lo found a therapist. It happened after the breakdown of her marriage to singer-songwriter, Marc Anthony. 
The two married in a secret ceremony in 2004 and welcomed now-12-year-old twins, Emme and Max, in February 2008. By 2011, the relationship wasn't working. J. Lo and Anthony announced their separation before officially divorcing in 2014.
In the aftermath of the split, J. Lo turned to self-help books, prayer, meditation, and therapy. She re-examined her life, her romantic relationships, as well as her relationship with herself. 
Jennifer Lopez 'didn't even understand the concept' of self-love
In a January 2021 Youtube video with Coach for a series called Coach Conversations, J. Lo discussed her struggle to love herself. She recalled how when she first started therapy, the idea was foreign to her.
"I remember when I was going through therapy at the beginning, you know, kind of in my late thirties, and there was a lot of talk about loving yourself, and I was like, 'I love myself,'" she said.
"But obviously, I was doing all these things in, like, my personal relationships that didn't seem like I was loving myself, but I didn't even understand the concept of it," she added.
She's come a long way but even she admits it is an ongoing process.
"It took time and it's a journey and it's still a journey for me," the Hustlers star said.  
Jennifer Lopez now sees 'value' in her love
In her 2014 book, True Love, J. Lo opened up about loving herself. She admitted she didn't think her love mattered or had value in relationships.
"In analyzing step by step, relationships that went back as far as high school, I noticed I had never stopped to consider just how special my love was," she said.
"I never stopped to look at myself and say, 'You know what? You're honest, you're generous, you're loving, and you're loyal. You deserve a love that is as pure and special and good as the one you are giving,'" she continued. "'My love has value. I have value.'"
Source: Read Full Article