Jake Gyllenhaal may be a seasoned actor with a successful career, but he found his role in Spider-Man: Far From Home daunting. Joining the Marvel Cinematic Universe got inside his head a bit, but a little pep talk from his co-star Tom Holland made all the difference.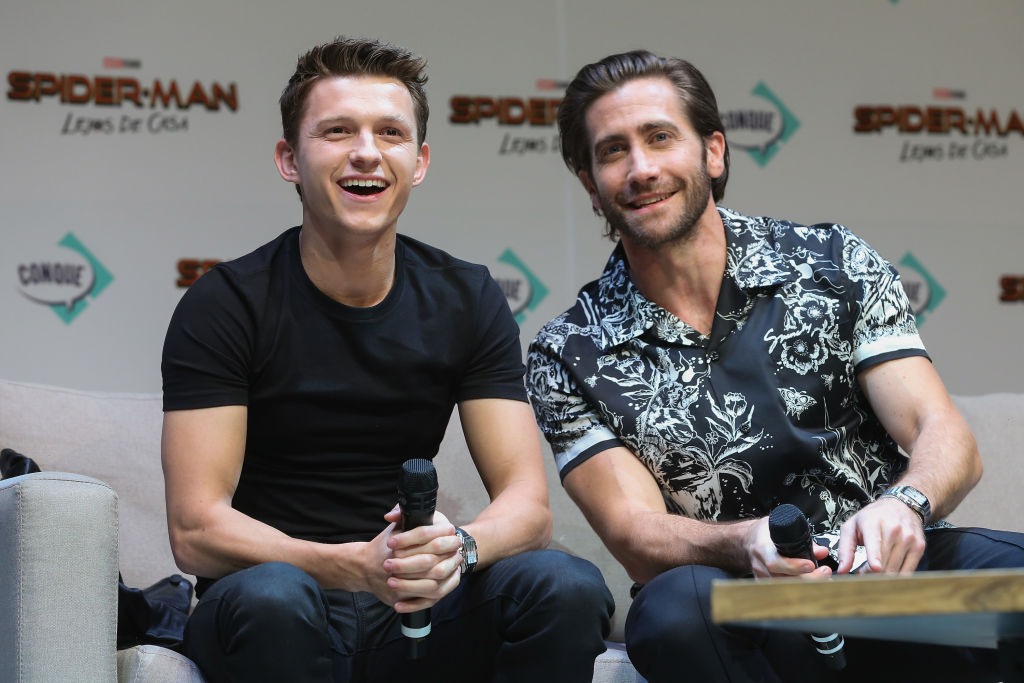 Jake Gyllenhaal shared his experience joining the MCU
During an Oct. 4 interview on The Howard Stern Show, Gyllenhaal shared some of the worries he had about joining the MCU. Stern kicked things off by asking about the actor's physical appearance in Spider-Man: Far From Home. "You decided to grow the beard, but you have to go in front of the whole Marvel Universe and say, 'Do you think it's cool if Mysterio wears a beard?' You're not allowed to just make that decision on your own, right?" Stern wondered.
"Well beard length was definitely an issue for that one," Gyllenhaal shared. "I didn't have a lot of control over the length of the beard. The beard was already something they desired … Look, I got there and there's that first day before you start and everyone's like, "Longer? Shorter?' … It's absurd."
He added, "But there was an ease, there's an ease in those movies. Even though there's all that pressure, there's a little bit of ease where they're like, 'Eh, alright, beard's not as nice as Chris Evans', but, you know, it'll do.'"
Gyllenhaal said he felt a lot of pressure playing Mysterio
Stern noted how getting the MCU gig was such a big deal. "For a career, it's great. To be a Marvel superhero means you'll get exposed to a whole wide audience that you normally wouldn't even get exposed to," he said. "But a lot of it seems like it's green screen time, it's a lot of physicality and all this kind of stuff. And I somehow imagine that you're like, 'F***, this isn't challenging to me.' You know, 'What am I doing here?"
Gyllenhaal admitted, "It's hard, man. That acting is hard … That world is enormous and a situation that was just like so… a train that was already moving. For me, normally, I come in way early on and I get to play and like I get to figure it out."
"It was like, you gotta deliver in that space. And it was a whole different craft," the actor continued. They're moving with ideas, which is so fun about it. They have a structure for the movie but like, if someone has a good idea, if you bring a better idea, they will change — they will shift an entire day around that idea. So it's really creative."
When the actor found himself initially overwhelmed by the pressure of being a part of the MCU, Gyllenhaal turned to Holland for support. "The first day of shooting, I remember not being able to remember my lines," he explained. "And I went up to Tom Holland and I was like, 'Dude, help me out.' He was like, 'It's all good, just relax.'"
Gyllenhaal added, "And I finally did. But I think I just put a lot of pressure on [myself] because I love that world… It's me coming in every time, being like, 'I love Spider-Man, I love this world. I wanna kill it here.'"
Source: Read Full Article