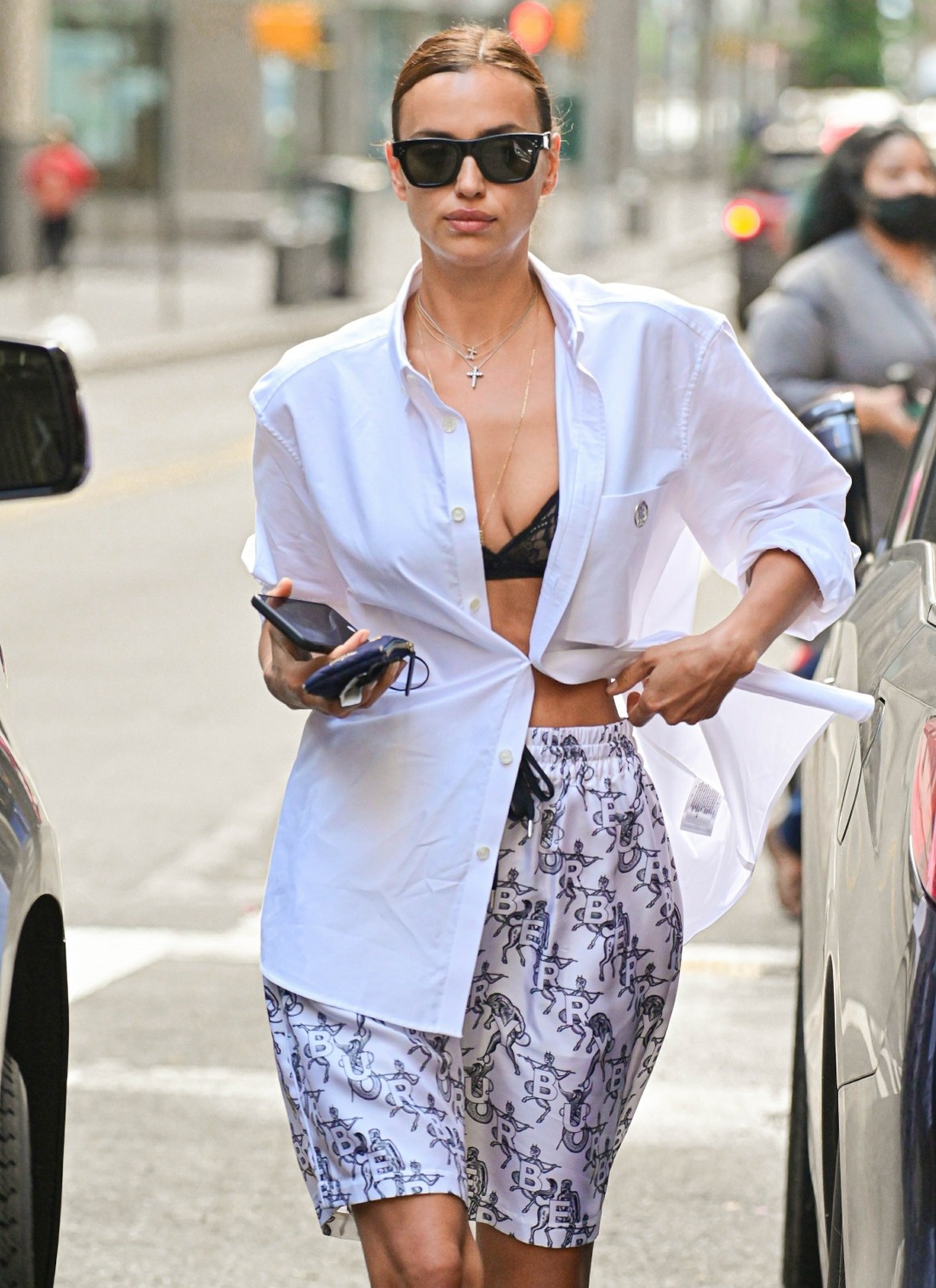 As a Virgo, I hate chaos. I love order, organization and people behaving rationally and responsibly. But as a gossip-purveyor, I love chaos. I have to love chaos. I have to embrace celebrities and their chaotic messiness. And that's how I think everyone should just come into Hot Vaxx Summer. Between the Bennifer Revival, the possible Jonny Lee Miller-Angelina Jolie redux, and the IrinYe thing, we just have to sit back and enjoy it. Yes, they're all making mistakes. Yes, it will end in tears and drama. But let them do it! So, with that, here's an update on Kanye West and Irina Shayk. They either started up a few months ago or a few weeks ago, and they've been on separate coasts since their three-day trip to France last week. Irina has been strutting around New York in a series of… um, eye-catching ensembles and Kanye is apparently in LA. That's the way it will stay for a while too, I guess.
Kanye West is having a good time with Irina Shayk. After West, 44, was spotted strolling alongside Shayk, 35, in France, a source tells PEOPLE in this week's issue that he enjoys his time with the Russian supermodel but that he has no plans of leaving Los Angeles. (She lives in New York City.)

"Kanye is doing well. He had a great trip to France with Irina. They will date long distance," the source tells PEOPLE. "Kanye will continue to be L.A.-based. He has no plans to move to NYC."

"His kids live in L.A," the source adds, referring to his children with ex-wife Kim Kardashian – daughters North, 8, and Chicago, 3, and sons Saint, 5, and Psalm, 2. "He is very focused on business in LA too. He likes spending time with Irina though and plans to see her soon again."
[From People]
I think that's probably closer to the truth? Although I don't think Kanye is even really LA-based anymore, he has a few homes in the LA area. He spends most of his time in Wyoming, where he's (literally) building a dome to house all of his business ventures and music stuff. He comes into LA every now and then to see his kids, and for months, he and Kim Kardashian have been communicating through third-parties. My point? He's interested in pursuing Irina but he's got other stuff going on too.
Us Weekly's update on IrinYe was more over-the-top. Us Weekly's source claims "Kanye and Irina are in a honeymoon, lovey-dovey phase right now. They're getting to know each other and having a lot of fun. It's not serious yet, but they like each other a lot." There's also an emphasis on Kanye reaching out to Irina and not the other way around, which I also believe. I don't think Irina pursues. She is Russian! She is the pursued.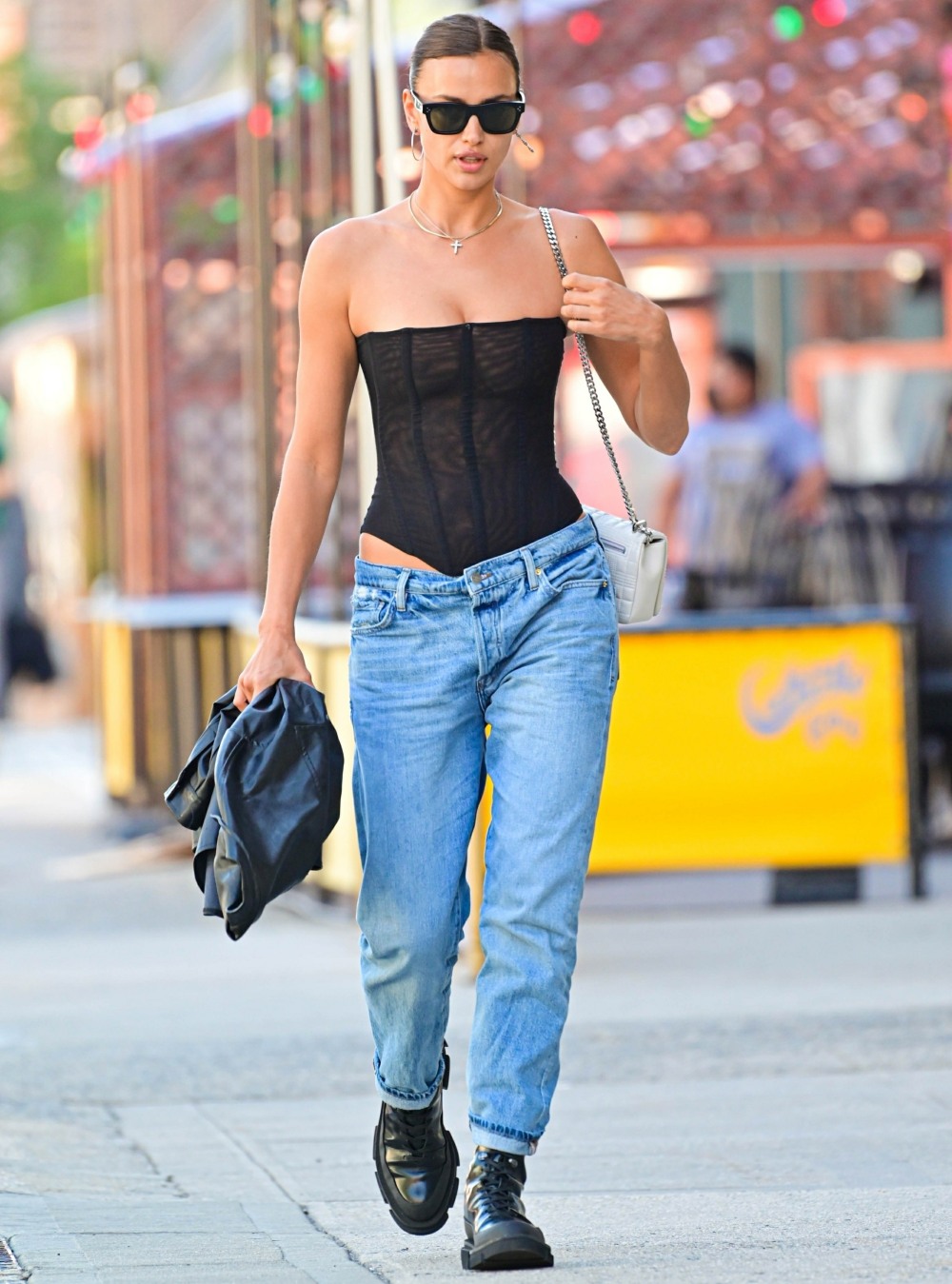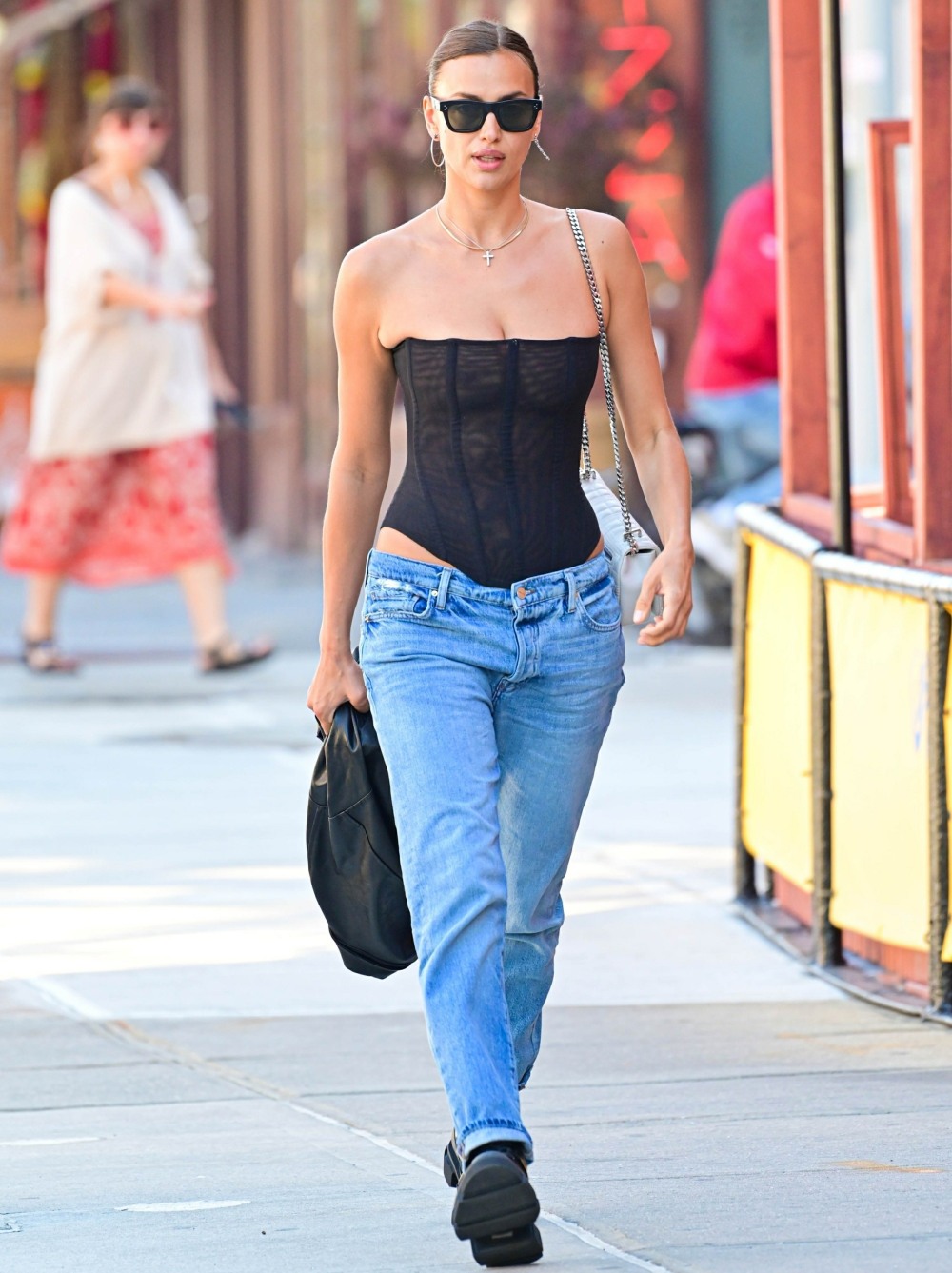 Photos courtesy of Backgrid.
Source: Read Full Article