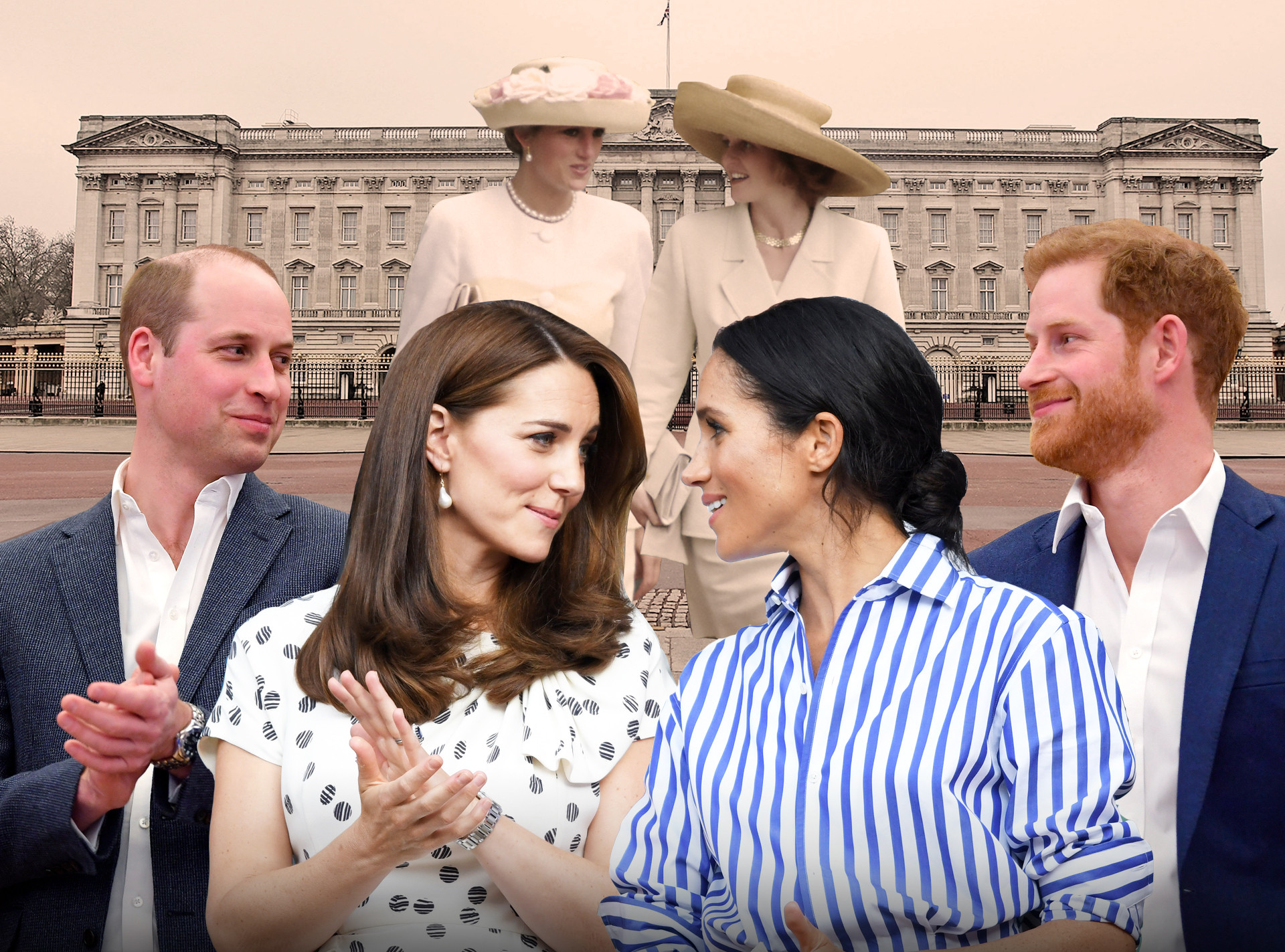 Getty Images; Melissa Herwitt/E! Illustration
When Sarah Ferguson married Prince Andrew and became the Duchess of York, Princess Diana was thrilled.
She and Sarah, whose schoolgirl nickname "Fergie" was fully adopted by the media on sight, were distantly related (fourth cousins) and had reconnected a year before Diana's 1981 wedding, which Sarah attended, sitting in the front pew at St. Paul's Cathedral. Their mothers were old friends and the daughters had become partners in crime—almost literally, such as when they dressed up as cops to crash Andrew's bachelor party, went to a nightclub instead and were promptly mistaken for kiss-o-gram girls.
"It was so hot in the wig and my feet were killing me—the shoes were two sizes too small," Diana later relayed the particulars of the evening to a guest at a Buckingham Palace garden party, the BBC reported at the time.
But that was the effect that the vivacious, fun-loving Fergie had on Diana, who, wanting a kindred spirit to tote the weary royal load with, had sat Sarah next to her eligible brother-in-law Andrew at a luncheon during Royal Ascot.
Fergie, in turn, adored her sister-in-law, whom she has called one of the funniest and most beautiful people she's ever known. Incidentally, she was also glad to have a confidante who had already been in the trenches for a few years.
And Diana was indeed fully entrenched.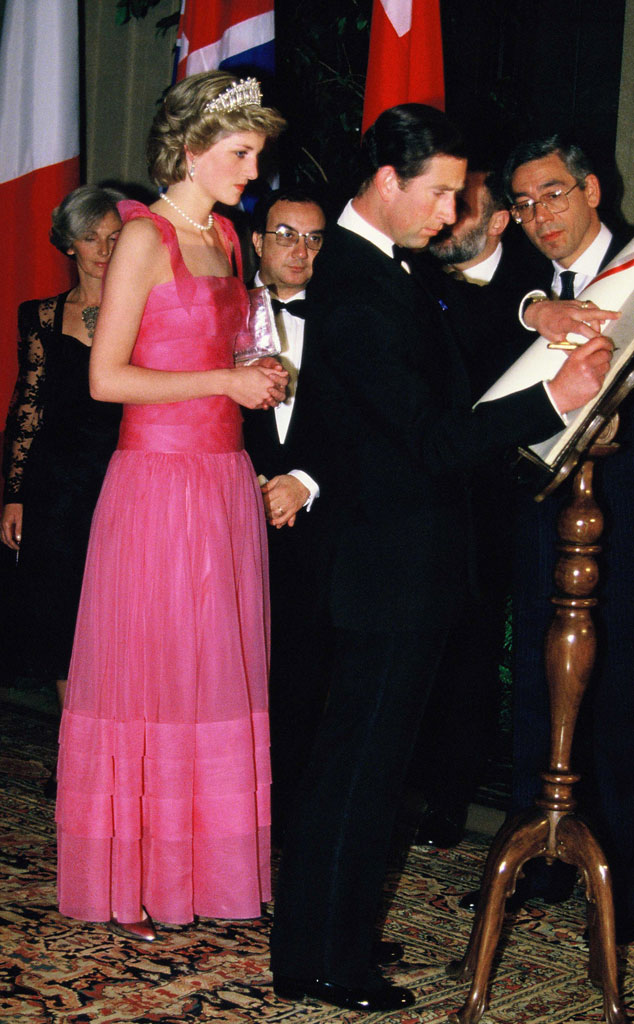 CHERRUAULT/SIPA
By the time Sarah and Andrew got together in 1985, Diana had been married to Prince Charles for four years—and while she had the agog adoration of the press and plenty of common people in her court, her relationship with her husband and his family was already suffering under the weight of unmet expectations and an astounding lack of straight-forward communication.
"Maybe I was the first person ever to be in this family who ever had a depression or was ever openly tearful," Diana, who suffered postpartum depression after Prince William was born in 1982, told Panorama's Martin Bashir in 1995. "And obviously that was daunting, because if you've never seen it before how do you support it?"
Asked how that affected her marriage, she replied, "It gave everybody a wonderful new label—Diana's unstable and Diana's mentally unbalanced. And unfortunately that seems to have stuck on and off over the years."
But Diana and Fergie, for all the things they had in common, primarily blew past their real issues, including their respective insecurities—both inherent and media-driven—and their trouble adjusting to being cogs in the royal machine.
"I always felt safe in mimicking Diana—she was so far ahead of me on the learning curve, such a deft ambassadress for Britain and the Royal Family," Sarah wrote in her 1996 book My Story. "Nothing fazed her. She gave no hint to me or anyone of the problems she shouldered at the time."
From her clothes to her poise, "I thought Diana had all the answers."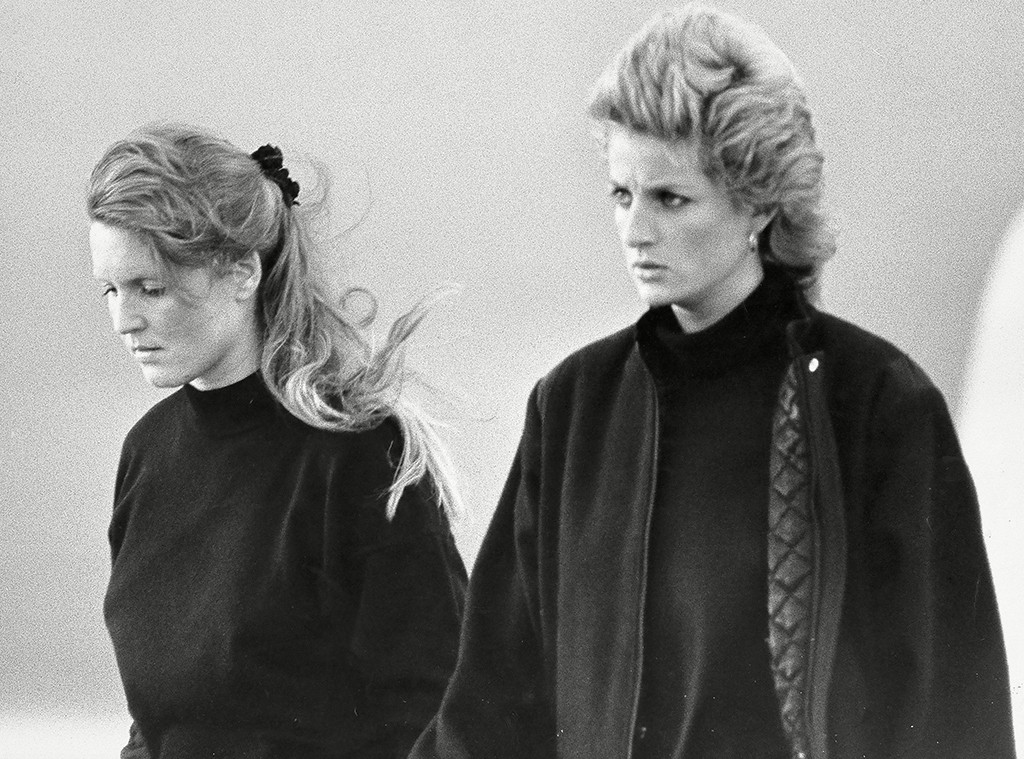 Graham Trott/REX/Shutterstock
My Story was the first of several memoirs from Fergie, who has also written children's books, lifestyle guides and two histories of Queen Victoria, as well as had her own Oprah-produced reality show.
But that's because she and Andrew divorced in 1996, rendering her free to earn money as she pleased (though her splashier methods did not go uncriticized) and spill her royal beans.
Presuming the present generation of young royals stay married, there will be no tell-alls forthcoming from Meghan Markle or Kate Middleton (about them is another story, but not from them), and therefore no juicy dish straight from their perspectives about their lives—or about each other, for that matter.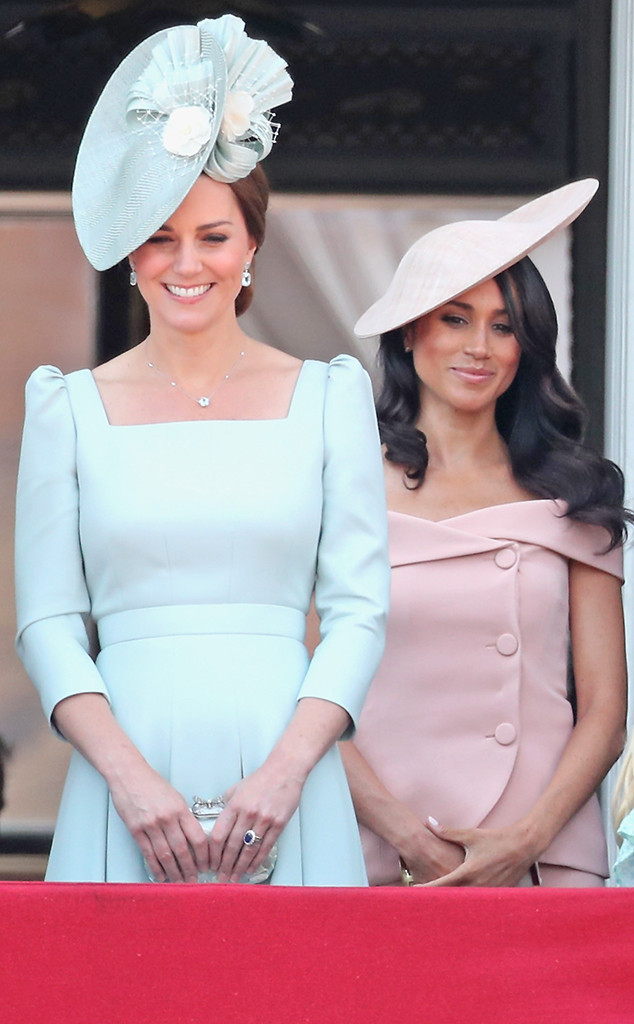 Chris Jackson/Getty Images
Interestingly, a palace insider told the Daily Express last year, before Meghan married Prince Harry, that the incoming royal had a lot in common with Fergie—who, after not being invited to Kate and Prince William's 2011 wedding in the wake of yet another scandal, did attend Harry and Meghan's nuptials in Windsor last May.
"The Duchess of York is very colorful and very interactive," the insider said. "She has a particularly robust character. They're similar, Meghan and the Duchess of York. It's not a bad thing."
Of course, Harry's cousins' mother is hardly the only person Meghan has been compared to. Just as Fergie was compared top to bottom, inside and out, with Diana, Meghan and Kate haven't done or worn much—be it together, separately or years apart—that hasn't been dissected for commonalities.
And while Meghan has won a legion of fans and has been hailed as a welcome new addition (as Fergie was) as the monarchy continues its quest to seem modern, one can also describe that level of scrutiny as being put through the ringer. Moreover, the assessments of how she and Kate compare are by their very nature intended to elevate one and put another in her place. It just depends whom you're asking.
Source: Read Full Article