Imagine being too famous to portray an also super famous person in a biopic. Yes, it may be hard for us common folk to fathom, but 'tis the reality for our beloved Harry Styles! Get this: Baz Luhrmann, the director for the brand-new Elvis movie coming out on June 24, said he essentially didn't give the lead role to Harry because he was already a BFD.
"Harry is a really talented actor," said Baz on the Fitzy & Wippa podcast Monday. "I would work on something with him…but the real issue with Harry is, he's Harry Styles. He's already an icon." Welp!
Baz continued: "Harry and I came to a place, genuinely I mean, he was just desperate to put the suit on and explore. He's such a great spirit and I have nothing but great things to say about Harry Styles."
At this point, we all know that Austin Butler got the titular role instead, and Baz said the actor was "born to play" Elvis.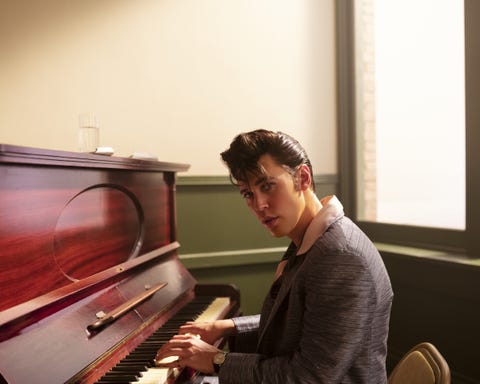 "You know, we can talk about it now, he like loses his mom at the same age that Elvis did," said Baz about Austin, who "put the rest of [his] life on pause for two years" to take in "everything" about the role.
Interestingly enough, Baz added that he actually doesn't host traditional auditions for his movie's roles and instead does something called "rich workshops." But hey, we get to see Harry in Don't Worry Darling and all *those* incredibly steamy sex scenes with Florence Pugh soon enough, so, like, Harry stans still get something out of it all!
Source: Read Full Article