Singer Halsey shared some personal news with her fans in January 2021. Revealing her pregnancy and confirming her current significant other all in one casual post isn't exactly new territory for the musician, who's shared past celebrity relationships, like that with actor Evan Peters, in the past.
Halsey announced her pregnancy in January 2021
Among those who chimed in? Filmmaker Alev Aydin, who is also tagged in the post. He wrote, "Heart so full, I love you, sweetness." Halsey replied, "I love you!!!!! And I love this mini human already!" Aydin and Halsey were first rumored to be a couple in late 2020 when they were spotted stepping out together.
She's spoken about miscarriages in the past
Over on Twitter, Halsey referred to her surprise as "my rainbow." A rainbow baby is the name given to a child born after a miscarriage. This wasn't a surprise to the artist's many fans, however. Halsey has been open about her past miscarriages. She even wrote a song, "More," about them.
"It's the most inadequate I've ever felt," she told the Guardian in 2020. "Here I am achieving this out-of-control life, and I can't do the one thing I'm biologically put on this earth to do. Then I have to go onstage and be this sex symbol of femininity and empowerment? It is demoralizing."
The first time Halsey realized she was pregnant, she was on tour. "Before I could really figure out what that means to me, what that meant for my future, for my career, for my life, my relationship… the next thing I knew, I was on stage miscarrying. In the middle of my concert," she said on the talk show The Doctors.
Halsey denied pregnancy rumors when dating Evan Peters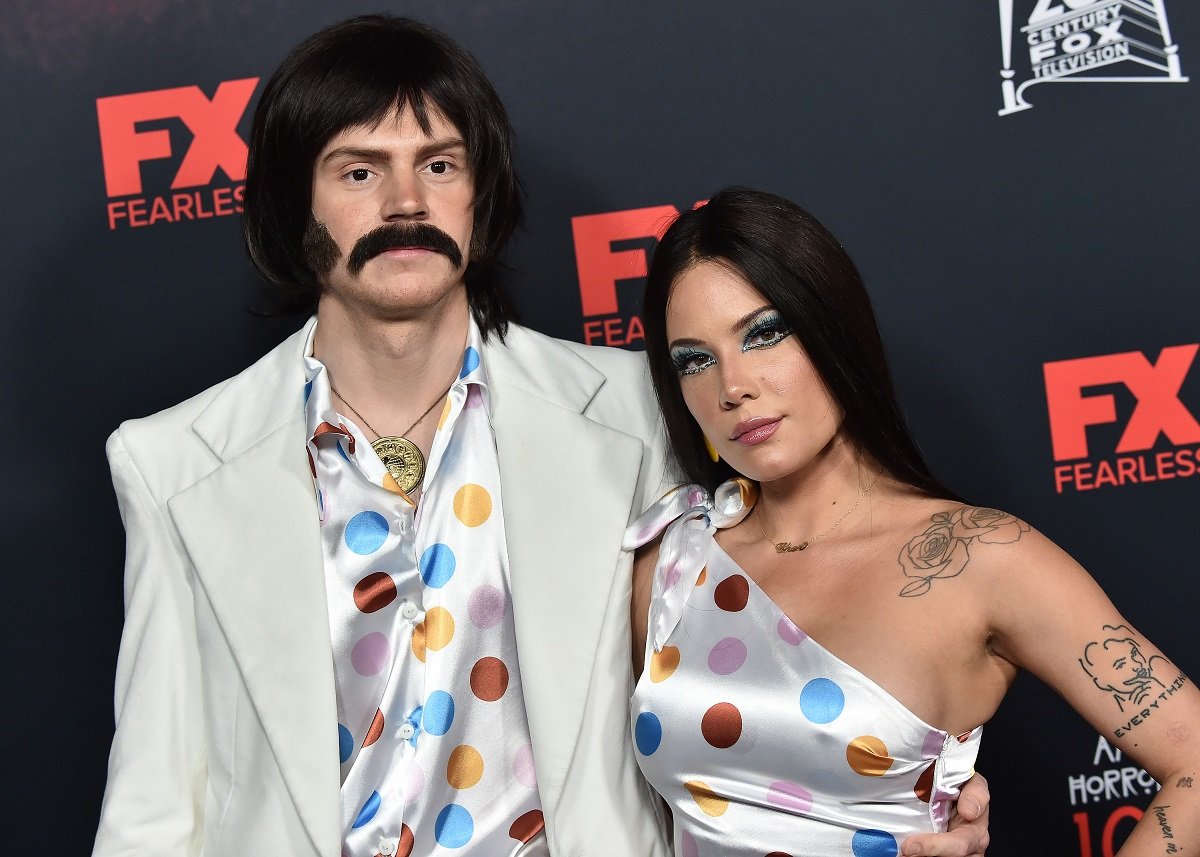 Halsey's confession on The Doctors occurred in 2018. This was long before she began dating Peters. After weeks of speculation, the two confirmed their relationship when they attended the 100th episode celebration of the series that made Peters famous — American Horror Story — in October 2019 (above).
A month later, Halsey and Peters were photographed in Santa Monica, California. Both were touching Halsey's stomach in one of the photos, leading tabloids to speculate that she was pregnant. But the singer took to social media to stress that that wasn't the case.
"Still not pregnant," she tweeted. Halsey added, "Still just allergic to gluten. Still love pancakes," shutting down the rumors. In a follow-up tweet, Halsey joked, "Is it a boy? Is it a girl? It's pancakes." Peters and Haley split in early 2020, ahead of the coronavirus (COVID-19) pandemic.
Source: Read Full Article