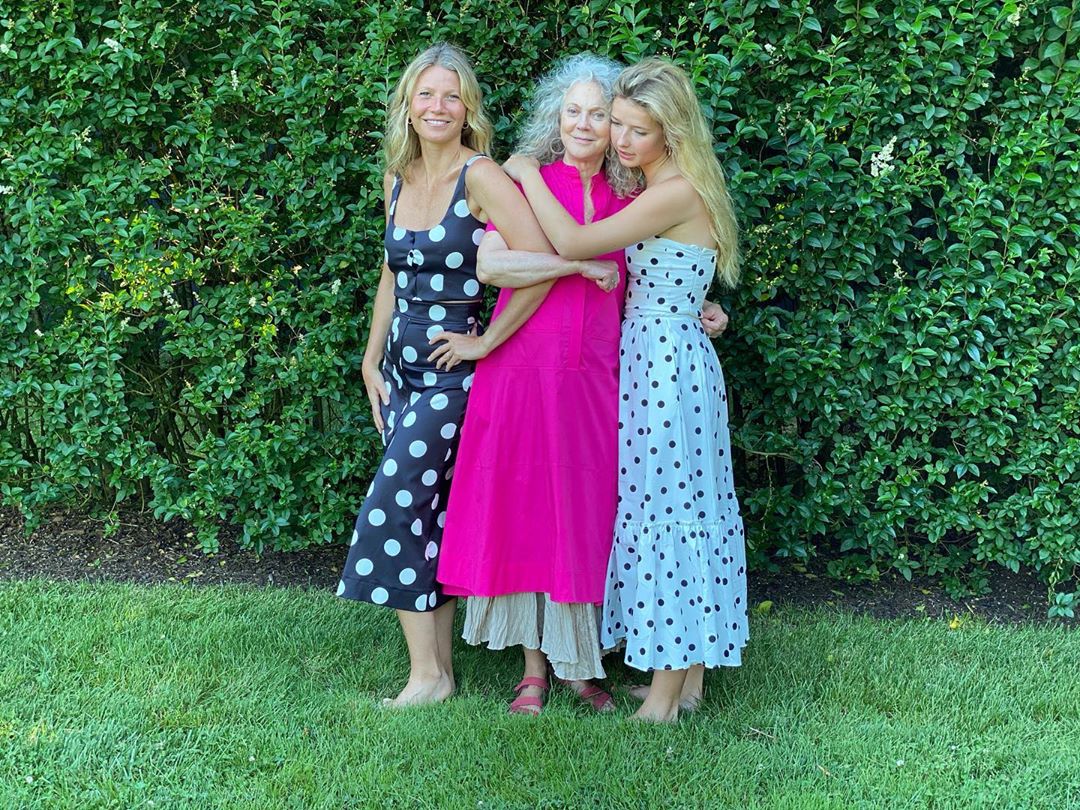 Gwyneth Paltrow posted some photos and video from her garden party launch of several Goop-branded products over the weekend. She's not only launching GOOPGENES, her skincare line, but she's also got a new "season" of her G. Label Dress Collection. Blythe Danner and Apple Martin were at the party and they were all wearing G. Label dresses, I assume. Gwyneth only posted the photos which were most flattering… of her. Also, in the video? I don't think she wanted Apple to be on camera very much even though Apple did want to be on-camera. Interesting mother-daughter dynamic! Apple is gorgeous.
Meanwhile, did you know that Gwyneth Paltrow wasn't simply the first person to ever get a divorce, she was also the first person to ever remarry in her 40s?
Gwyneth Paltrow is counting her 'lucky' stars to have found love again after her divorce from Coldplay frontman Chris Martin. The Academy Award-winning actress, who admits her amicable split from Martin in 2014 after a decade of marriage was 'hard to swallow', had thought she might never experience another special romance in her lifetime.

'It was great to fall in love again at a mature age. It was a wonderful surprise and I didn't necessarily think that it would happen for me and I got very, very, very lucky – very lucky,' the Goop businesswoman, 47, recently revealed to Heat! Magazine. With some careful thought and introspection, the mother of two confessed she learned some life lessons when she fell in love again after turning 40.

'So I'm very, very grateful and I think when it happens to you when you're a bit older in life you place a value and an importance on it that you don't do when you're in your 20s because you don't know the difference at that age.'

'I'm very much the marrying kind. I love being a wife. I love making a home,' the Shakespeare In Love star revealed about her personality. Paltrow and Martin have remained friendly and have made it a priority to put their children first as co-parents. In fact, over time, they've had blended family outings with Falchuk's two children and Martin's girlfriend, actress Dakota Johnson.

'It's been amazing,' she proudly professed. 'I don't think I would define myself as a trendsetter. but I suppose if I look back at everything I've said and done I guess I am in a certain way.'
[From The Daily Mail]
I wouldn't call myself a trendsetter but other people call me that and I am. I wouldn't say I invented yoga but I invented yoga. I didn't really invent divorce but when I got a divorce, it was the biggest and most important thing to ever happen and I did, in fact, invent it.
As for the Brad Falchuk stuff… it's still amazing to me that Gwyneth was allowed to completely whitewash her affair with Falchuk and the fact that their affair ended both of their marriages. It even seems like his kids f–king hate her. That was what all of the "Brad and Gwyneth don't live together" stuff was about – his kids didn't want to move in with their stepmother.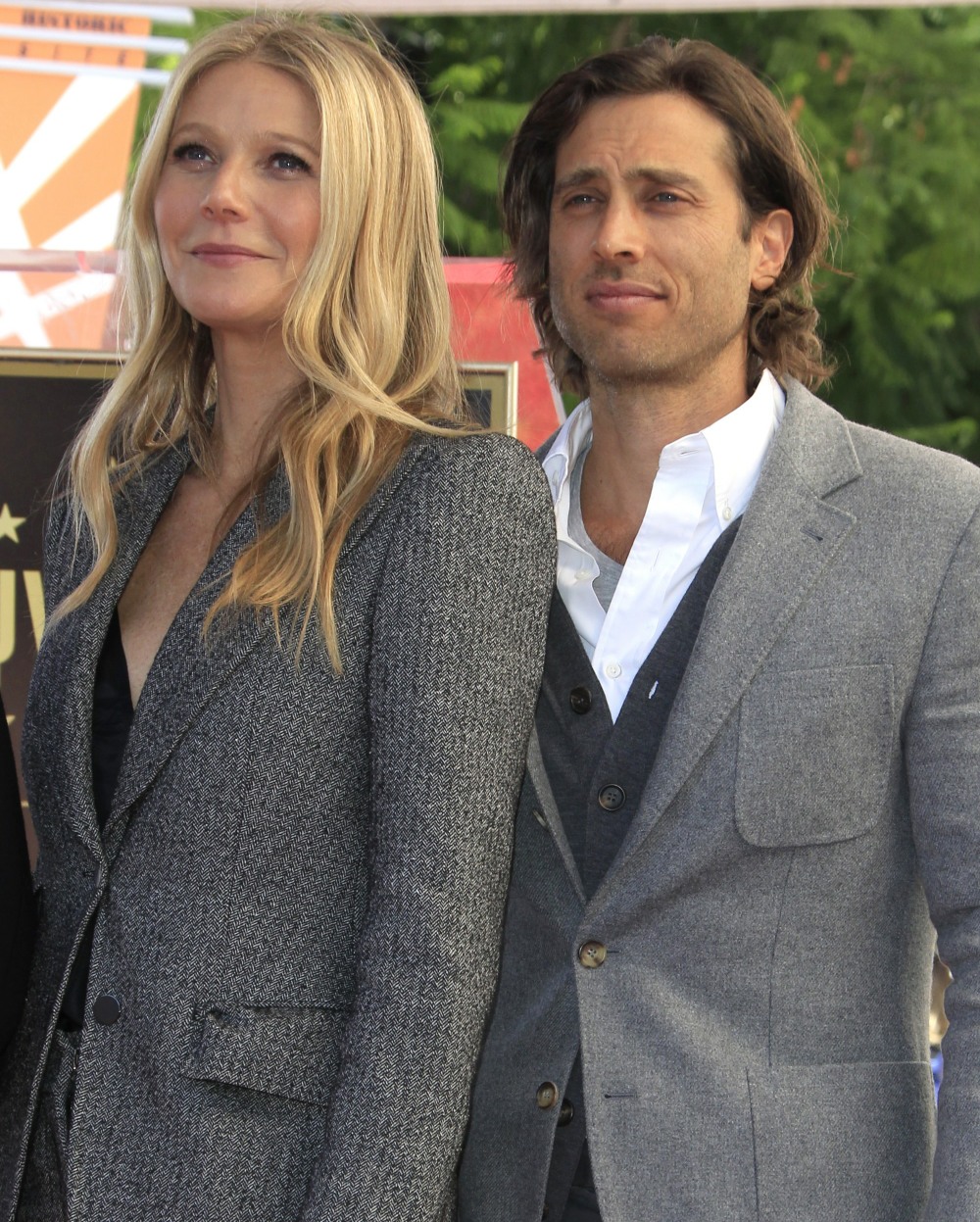 Three generations of skin try @goop's two newest GOOPGENES products. They are: All-in-One Nourishing Face Cream and All-in-One Nourishing Eye Cream and like all goop products they are high-performance and results-driven. We clinically tested the shit out of these two products. The Nourishing Face Cream has Schisandra fruit, illipe butter, caviar lime, and squalene – highly active botanicals for ultramoisturized, soft, supple, smooth, firm, and even-toned skin. And the Nourishing Eye cream helps firm and smooth the appearance of crow's-feet and fine lines, reducing the appearance of puffiness, and dark circles. Whether you're an Apple or a Blythe or an in-between like me, we made these products for everyone. Clean. Holistic. Results-Driven. Link in bio to watch the full video of my mom, Apple and I talk skincare.
Photos courtesy of Avalon Red, Instagram.
Source: Read Full Article