Kaia Gerber and Austin Butler haven't even been dating a year and they've already reached the "kissing in front of cameras" stage of the relationship, so by our Kravis-based calculations, they should be touching tongues on a red carpet any day now! Kidding, but for real: these two went from low-key to high-key in record time, and their relationship is best described as a super chill and super cute whirlwind. Complete timeline of how it all happened, below!
November 18, 2021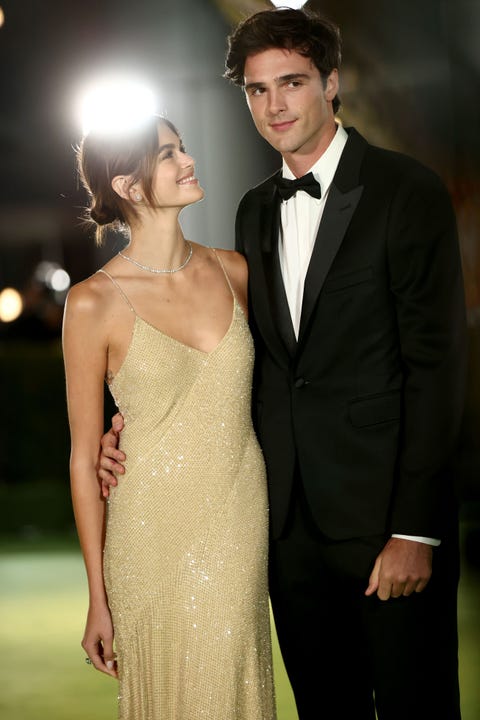 Kaia and her then-boyfriend Jacob Elordi end their relationship after a little over a year of dating. Just FYI that they were very serious, and Kaia even opened up about Jacob to Vogue, saying, "Being able to be with someone I trust, where we don't want anything from each other, having a safe, steady relationship like that, has really opened my eyes to the possibilities of love and what it feels like to love without conditions. Lust is touching other people or wanting them, but love is really seeing someone."
December 20, 2021
Kaia and Austin are spotted out and about in Los Angeles in photos published by The Daily Mail, fueling some initial dating speculation. Since, as we all know, two humans can't hang together without the internet assuming they're a couple. (Though in this case everyone was right so nvm.)
December 22, 2021
One day after being seen together, People dusts off a source who says Kaia and Austin are enjoying each other's company, and that "she seems really happy, all of her friends think he's really cute." I mean, this is an objective fact: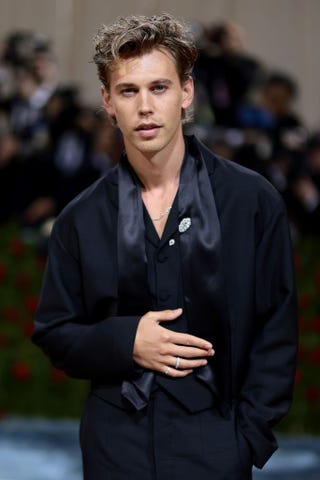 December 23, 2021
Not to be outdone, Us Weekly finds a source of its own who notes that Austin and Kaia are officially official:
January 19, 2022
People publishes photos of Kaia and Austin on what they describe as a "casual supermarket date." Shortly after this, an Entertainment Tonight source says "Kaia and Austin are seeing each other. They're getting to know each other better and having a lot of fun hanging out. They're very sweet and affectionate with each other and it feels comfortable between the two of them."
February 14, 2020
We know Kaia and Austin spend Valentine's Day together thanks to Just Jared publishing photos of them walking around London! Tragically, we don't have more photos of this moment, so here's this important gif instead:
March 26, 2022
Kaia and Austin attend W Magazine's annual Best Performances party and look super coupled up in this pic from the event.
https://www.instagram.com/p/CbjC20tuapL/?utm_source=ig_embed&utm_campaign=loading
A post shared by W Magazine (@wmag)
May 2, 2022
The pair makes their official celeb couple debut at the Met Gala!!!!!!!!!!!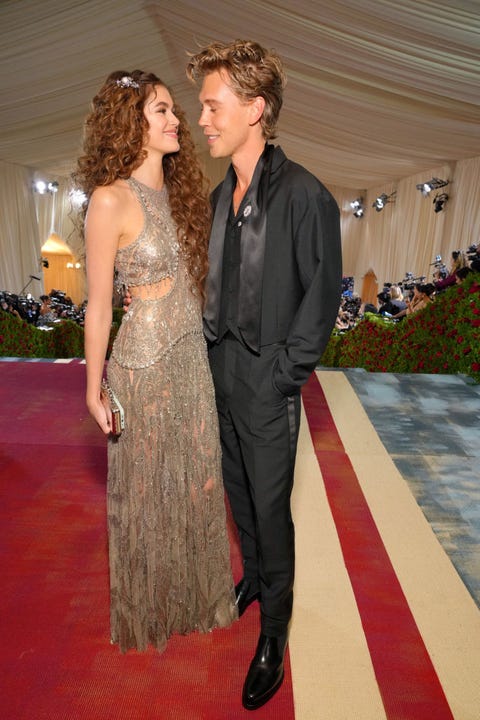 May 25, 2022
Kaia supports Austin at the Cannes premiere of his new movie Elvis, and they have a romantic kissy moment on the carpet that's captured by pretty much every single photographer in France: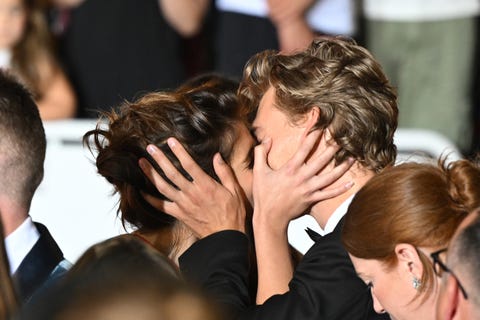 That same day, GQ drops an interview with Austin where he's asked about Kaia and dodges the question with "I don't think there's anything I want to share about that. But thank you for providing the space." Lol, but fair.
Anyway, that brings us up to date, but we'll let you what happens next in this delightful journey. Until then, here's a hard pivot to some of the celeb relationships that didn't work out this year:
Source: Read Full Article