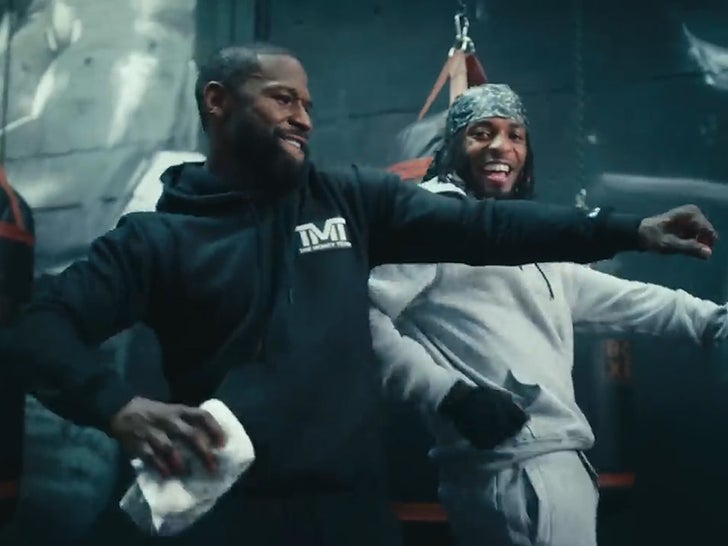 If you make a song called "GOATED.," it's only right you get one of the greatest of all time to be in the music video … and that's exactly what rapper Armani White did — enlisting none other than Floyd Mayweather to bust a move in his new visuals!!
TBE makes a quick cameo in the West Philly M.C.'s project that dropped Thursday night … showing the boxing legend working out at BOXR Gym in Miami — hitting the bag, doing push-ups and even dancing along to the track, which features Denzel Curry.
The 50-0 champ looks like he's having a helluva time in the vid … even giving Blanco a few training tips throughout the song. Whatever he told Armani must've worked — 'cause the next scene shows the "Billie Eilish." rapper knocking out a goat mask-wearing opponent in the boxing ring.
AW also gives a tribute to another G.O.A.T. — Michael Jordan — shooting another scene at a gymnasium where he dons a custom black and red #23 jersey.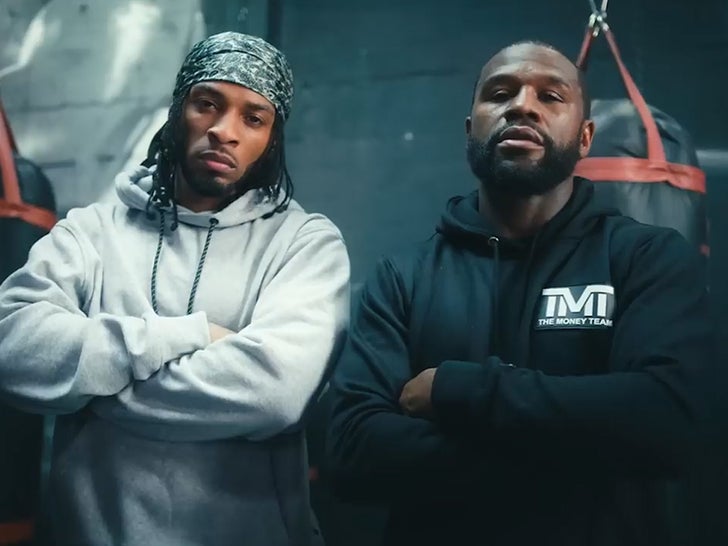 The track is pretty solid … and if it catches fire like Armani's discography in the past, it's just a matter of time before it floods TikTok.
Source: Read Full Article