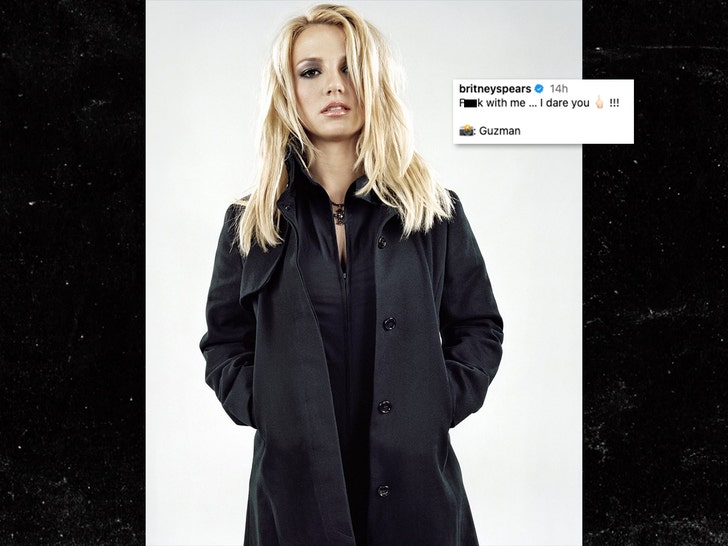 Britney Spears has a message for anyone trying to mess with her … and it ain't nice.
The pop star posted the short and not-so-sweet statement on Instagram Thursday, "F**k with me … I dare you." It was accompanied by a middle finger emoji and a sexy throwback photo of Brit dressed all in black.
It's not clear if Brit was directing her rage to anyone in particular … but she certainly got her point across amid her divorce to husband of 14 months Sam Asghari.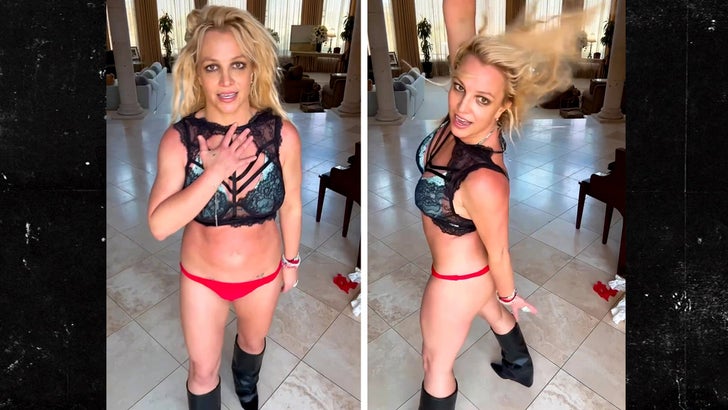 Brit also posted a re-edited video clip of herself wearing lingerie and twirling to dance music, which was originally published on IG before Sam filed for divorce over a week ago, citing irreconcilable differences.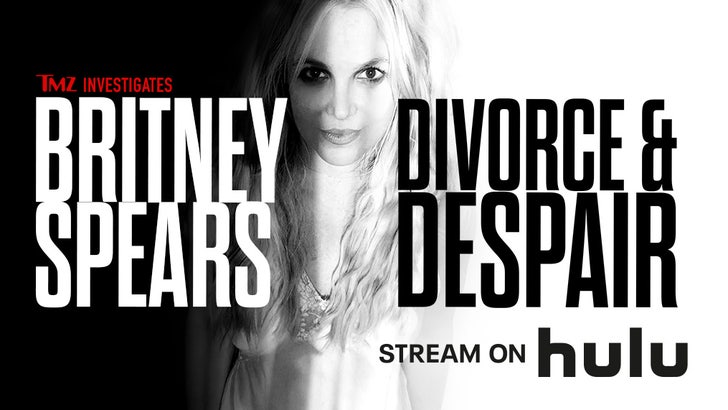 As we reported … the estranged couple have a prenup that precludes Britney from giving Sam a penny of the fortune she has amassed in the music industry.
Since news of their divorce surfaced, Brit has featured herself in several wild IG videos, including one in which a guy licks her boot all the way up to her thigh.
Source: Read Full Article