ICYMI, the Lively-Reynolds family is growing. News broke this week that Blake Lively and Ryan Reynolds are expecting their fourth (!!!) child together and the internet basically burst into an explosion of glitter and happiness about it.
Now, right on schedule, unnamed sources close to the couple are leaking out some details about the pregnancy and Blake and Ryan's behind-the-scenes thoughts about the situation. (Spoiler alert: Their thoughts are as positive and full of metaphorical glitter and happiness as the rest of the world's.)
"The timing is perfect because all of their kids are two years apart so they're keeping with the pattern," a source told Us Weekly, referring to Blake and Ryan's three daughters, James, Inez, and Betty (who are seven, five, and two, respectively).
According to the in-the-know Lively-Reynolds source, the couple are hoping to give James, Inez, and Betty a baby brother this time around (but not as much as they're hoping for a healthy, happy bb, ofc).
"They are hoping for a boy this time around," the aforementioned insider explained. "But, of course, they just want a healthy baby, no matter the gender."
Blake broke the pregnancy news in a simultaneously low-key and epic way when she accessorized her gold sequined mini-dress with a visible baby bump at the 10th Annual Forbes Power Women's Summit at Lincoln Center in New York City Thursday. Other accessories included a Gossip Girl-worthy headband, white platform shoes, statement earrings and an even more statement-y, long white scarf. It was a whole lewk (not that we ever expect less from Blake):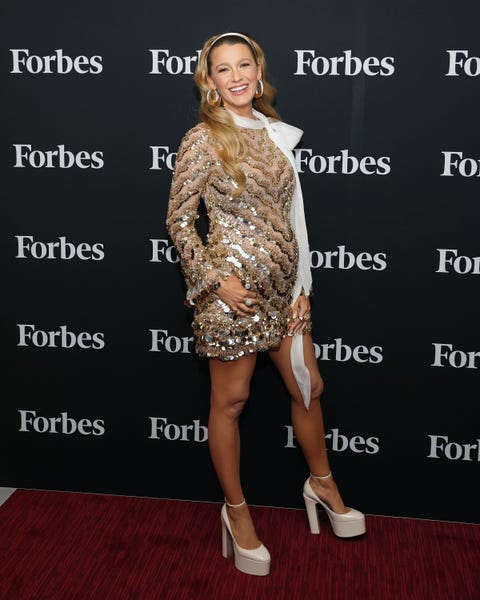 An eye witness at the event previously told Us Weekly that Blake was not "trying to hide" her bump and that she was "truly glowing" all night (two things the eyes of everyone who witnessed pictures from the Summit also confirmed).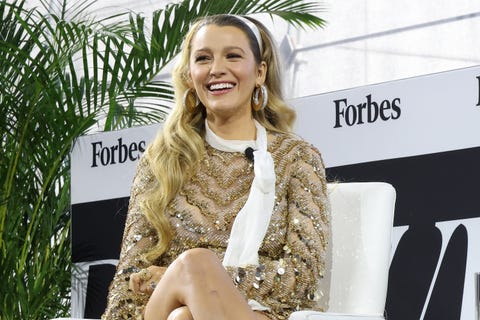 "Blake is relieved that the secret is out. She held it in until she couldn't anymore!" an ~insider~ explained the day after the bump's gold-sequined debut. "She loves dressing up her baby bump and wanted to make a statement."
Mission accomplished, Blake.
Source: Read Full Article