Billie Eilish has established herself as one of her generation's most promising musicians in a short period of time. After the release of her Grammy-winning debut album When We Fall Asleep, Where Do We Go?, she became globally recognized as one of music's brightest young stars.
Eilish spent several years working on her craft before she made it big, crafting records with her older brother and producer, Finneas Eilish. This was a pivotal time in her budding career, and her parents were highly supportive.
In fact, Eilish recently revealed that her parents let her stay up all night as a kid, as long as she was working on music.
Billie Eilish's parents let her stay up all night as long as she created music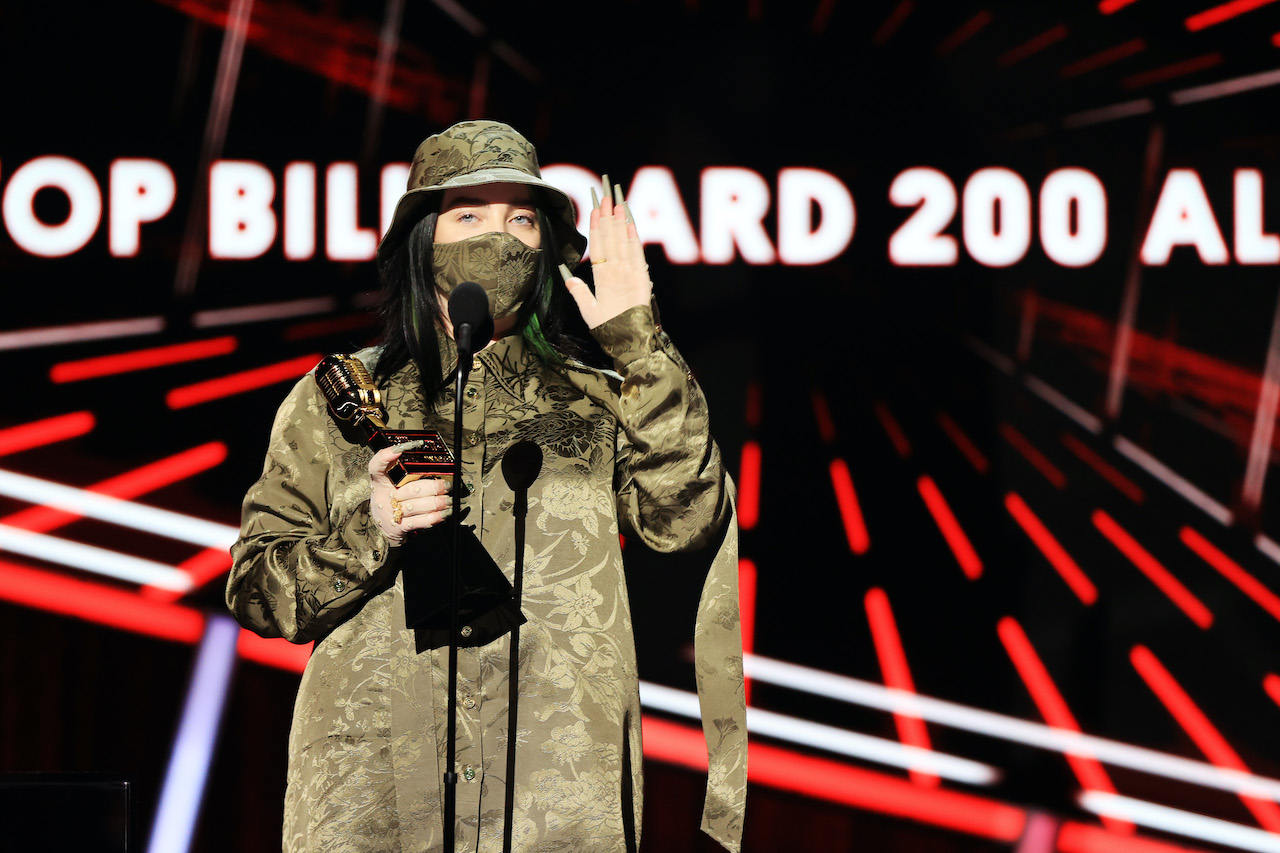 Eilish shared the details behind the unique privilege her parents gave her growing up during a recent interview with Vanity Fair.
"Well, we had a rule growing up that was kind of a household respected thing of just no matter what time it was, no matter how old we were, if we were creating, writing music, playing piano, playing guitar, or any instrument at all, we could stay up as long as we were doing that," Eilish said.
Eilish's parents were lenient about her bedtime because they understood that the creative process can be unpredictable.
"'Cause you only have creativity when it comes to you," Eilish said. "And sometimes it's really random. Sometimes it's in the middle of the night. Sometimes it's in the middle of the day, wherever. Wherever, whenever, with who, whatever."
The Eilish family has a rule not to push creativity away
Eilish stressed that staying creative is very important to her family, and nobody gets in the way of that.
"We had a rule that was just like, 'No one is gonna push that away from you,'" Eilish said. "You get to be creative when you feel creative, which is, I think, really important for us."
Billie Eilish says her brother Finneas is a major influence on her
Aside from her parents, Eilish's brother Finneas has been a major influence on her development. According to Eilish, he was a big role model for her when she was only a kid.
"Well, Finneas influences me all the time," Eilish said. "I mean, I wanted to do everything he was doing growing up. I wanted to be friends with the people he was friends with. I wanted to wear what he was wearing and do what he was doing. And so, kind of everything."
However, although Finneas influenced Eilish throughout much of her childhood, she eventually decided to branch off on her own and find her own path.
"I think that's kind of how it is when you're a younger sibling," Eilish said. "And up until certain age, and then I was like, f–k that, I'm not doing that. I'm doing my own s–t."
She feels most connected to her family
Later in the interview, Eilish was asked when she feels most connected to her family. She revealed that she feels connected to them in random bursts, but it happens frequently.
"It comes in waves," Eilish said. "It's kind of random … I feel like I don't even realize it's happening until afterwards, but kind of all the time. I mean, I love my family and I'm always with them, and they come on tour with me. So it's all the time. It's really all the time. And it's random."
Source: Read Full Article