View this post on Instagram
About to announce some exciting news on @jessicayellin insta page. Please follow her for up to the minute #newsnotnoise she breaks down what's really going on. She agreed to post a lil noise today for me! Follow her and VOTE!!
A post shared by @ amyschumer on
Aw, I'm actually happy for Amy Schumer, you guys. Amy posted the above Instagram, spoofing the Duke and Duchess of Sussex's Australian tour photos, complete with baby-bump cradling. She then sent people to Jessica Yellin's IG, where Yellin used the moment to identify which midterm races we should be focused on, and then added at the bottom of the post "I'm pregnant – Amy Schumer":
First comes love, then comes marriage, then comes … Amy Schumer and her husband Chris Fischer are expecting their first child together, she had friend Jessica Yellin of News Not Noise announce via Instagram Stories on Monday.
"I wanted to share some news from our community, maybe it's noise but it's happy noise," Yellin said. "So I'm not in the business of making voting recommendations, but these are the recommendations of Amy Schumer, one of the most consistent and earliest supporters of News Not Noise. Now read all the way to the bottom, you'll see there's some news down there. Congratulations, Amy."
At the end of a list of Schumer's recommended congressional and gubernatorial candidates was simply the line: "I'm pregnant-Amy Schumer."
[From People]
There were rumors that Amy was knocked up at her February wedding in Malibu, mostly because of the suddenness of the courtship and wedding. But I still believe that Amy wanted to tie the knot so quickly because her father is in ill health, and she wanted her dad to be at her wedding.
Amy ended up giving a more thorough pregnancy confirmation to the LA Times, saying: "Chris and I are thrilled and almost positive he's the father. I look forward to competing with Markle every step of the way." LOL. This just reminds me of how Kim Kardashian and the Duchess of Cambridge were both pregnant at the same time (with North and George respectively) too. I enjoy pregnancy-twinsies. And yes, it's very cool that Amy and Meghan are both pregnant after their whirlwind courtships and marriages. Also: this means that Amy was pregnant when she got arrested at the Hart Senate building protests during the Kavanaugh confirmation. Good for her.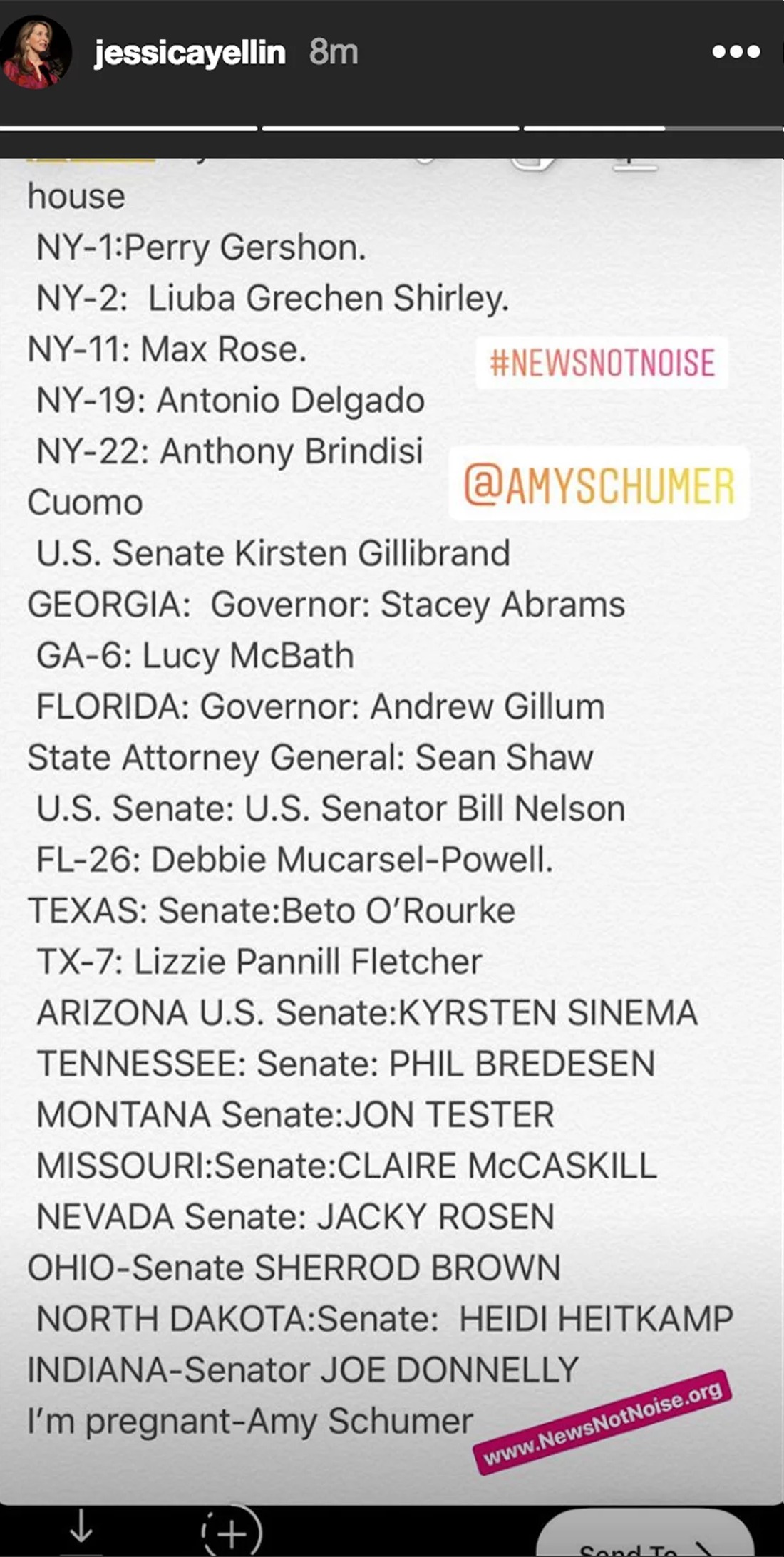 Embed from Getty Images
Photos courtesy of Instagram, Getty.
Source: Read Full Article