Today star Al Roker took to Instagram on Saturday after creating a heartwarming tribute to the late composer and songwriter, Burt Bacharach. Sharing his admiration for the music legend on social media, Al also nodded to one of Burt's most famous creations – the hit song 'I Say a Little Prayer' which he and Hal David wrote for Dionne Warwick in 1966. To watch Al's sweet tribute to Burt Bacharach – which he filmed in his family home – click the video below…
WATCH: Al Roker's heartfelt tribute to Burt Bacharach
Sparking an emotional reaction from his 913k followers, Al's fans were quick to respond to his thoughtful tribute. "Every day we have lost someone who has blessed us with their talent. He was brilliant and gave us many tunes to 'grow up' with," replied one.
"Some of the most beautiful compositions ever. Loved his music and class," agreed another. Meanwhile, a third penned: "Very sad loss. So many wonderful songs of my youth. His legacy will live on…"
MORE: NBC sees 24-hour walkout from Today employees over contract disagreements
As well as co-creating 'I Say a Little Prayer,' Burt Bacharach was also responsible for creating all-time classic pop hits like Walk on By, Raindrops Keep Falling on My Head and Close to You. His publicist Tina Brausam confirmed the news of his passing to the Associated Press on Thursday, although no cause of death has been provided yet. He was 94.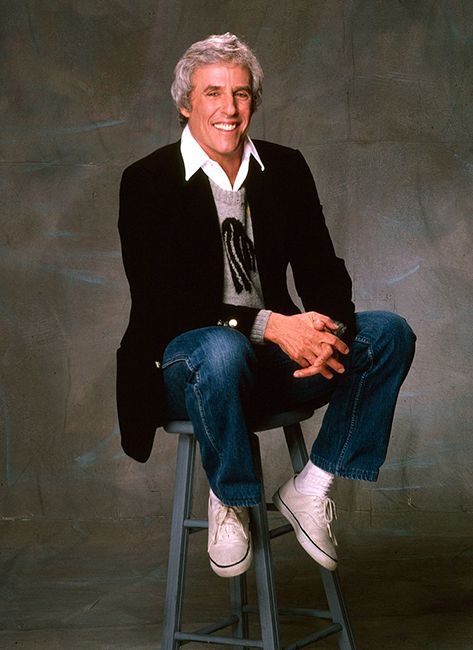 Composer and songwriter Burt Bacharach passed away aged 94
Just last week, Al paid tribute to another star – the actress Melinda Dillon, who passed away aged 83. Sharing a photo of the beloved actress on Instagram, he wrote: "Melinda Dillon, accomplished, twice Oscar nominated actor will always be remembered as the caring, loving and put upon Mom in 'A Christmas Story'. She passed away today at 83." Al's wife of 27 years, Deborah Roberts, was one of the first to reply to the message, writing: "Loved her."
Read more HELLO! US stories here
Source: Read Full Article