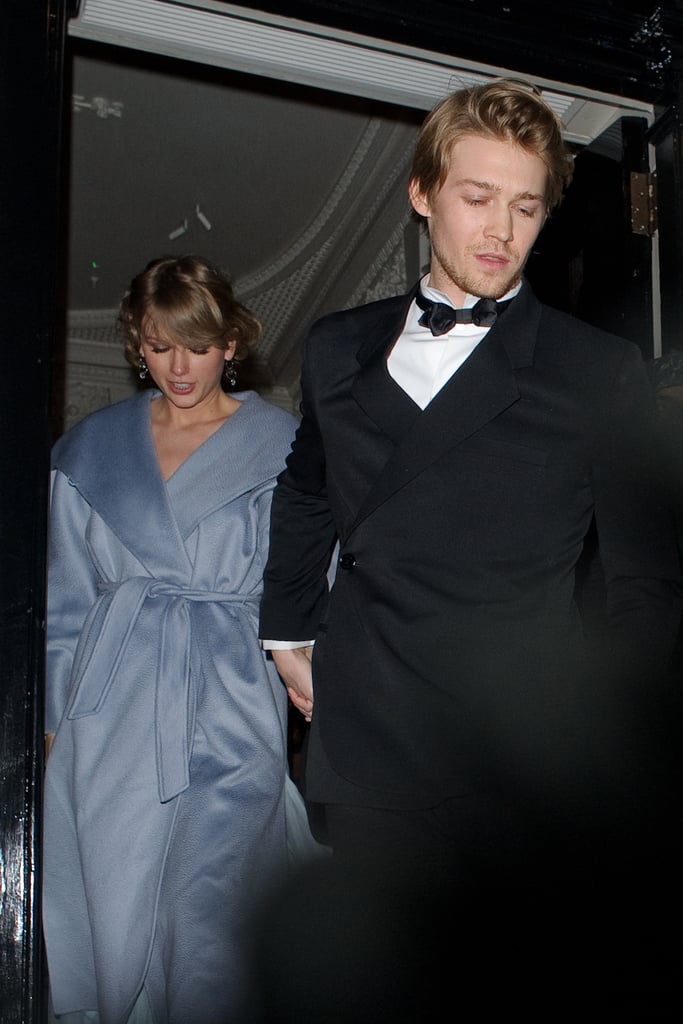 2019: Taylor Swift and Joe Alwyn Take Their Relationship to the Next Level

On April 8, Entertainment Tonight reported that Taylor Swift and her longtime boyfriend British actor Joe Alwyn have split up after six years of dating. People later confirmed the news, which came as a surprise to the "Lavender Haze" singers fans.
Swift has yet to comment on her reported breakup, and is currently performing in her Eras tour. According to ET's source, the reported split was amicable, and "the relationship had just run its course."
While her past relationships were highly publicized, the singer did everything she could to keep her romance with Alwyn out of the spotlight. Even so, Swift's passionate fans were determined to get to the bottom of her and Alwyn's relationship — specifically when engagement rumors began swirling around the couple.
Engagement (and marriage) speculation around Swift and Alwyn has been circling online for years, but in an April 2022 interview with WSJ Magazine, the "Conversations With Friends" actor finally addressed the rumors (sort of). "If I had a pound for every time I think I've been told I've been engaged, then I'd have a lot of pound coins," Alwyn said. "I mean, the truth is, if the answer was yes, I wouldn't say, and if the answer was no, I wouldn't say."
Swift and Alwyn remained tight-lipped about their relationship after that, but in October 2022, she did reveal that her "Midnights" song "Lavender Haze" was inspired by her relationship with the actor. "Like my relationship for six years, we've had to dodge weird rumors, tabloid stuff, and we just ignore it," she said in an Instagram video. "And so this song is sort of about the act of ignoring that stuff to protect the real stuff."
Aside from referencing Alwyn in her songs, Swift only made a handful of public appearances with the "Catherine Called Birdy" actor while they were dating. The start of the reported exes' relationship is a little fuzzy (she was reportedly still dating Calvin Harris when she and Alwyn first met), and the reported end isn't any clearer.
Read ahead for more details about Swift and Alwyn's six-year relationship.
Source: Read Full Article