Want to eat more greens in the new year? Turn to Ina Garten's vegetable sides. The longtime celebrity chef has a variety of Barefoot Contessa recipes where vegetables are the star. And, like most of the Food Network star's dishes, the sides are easy and simple to make. 
1. Roasted Carrots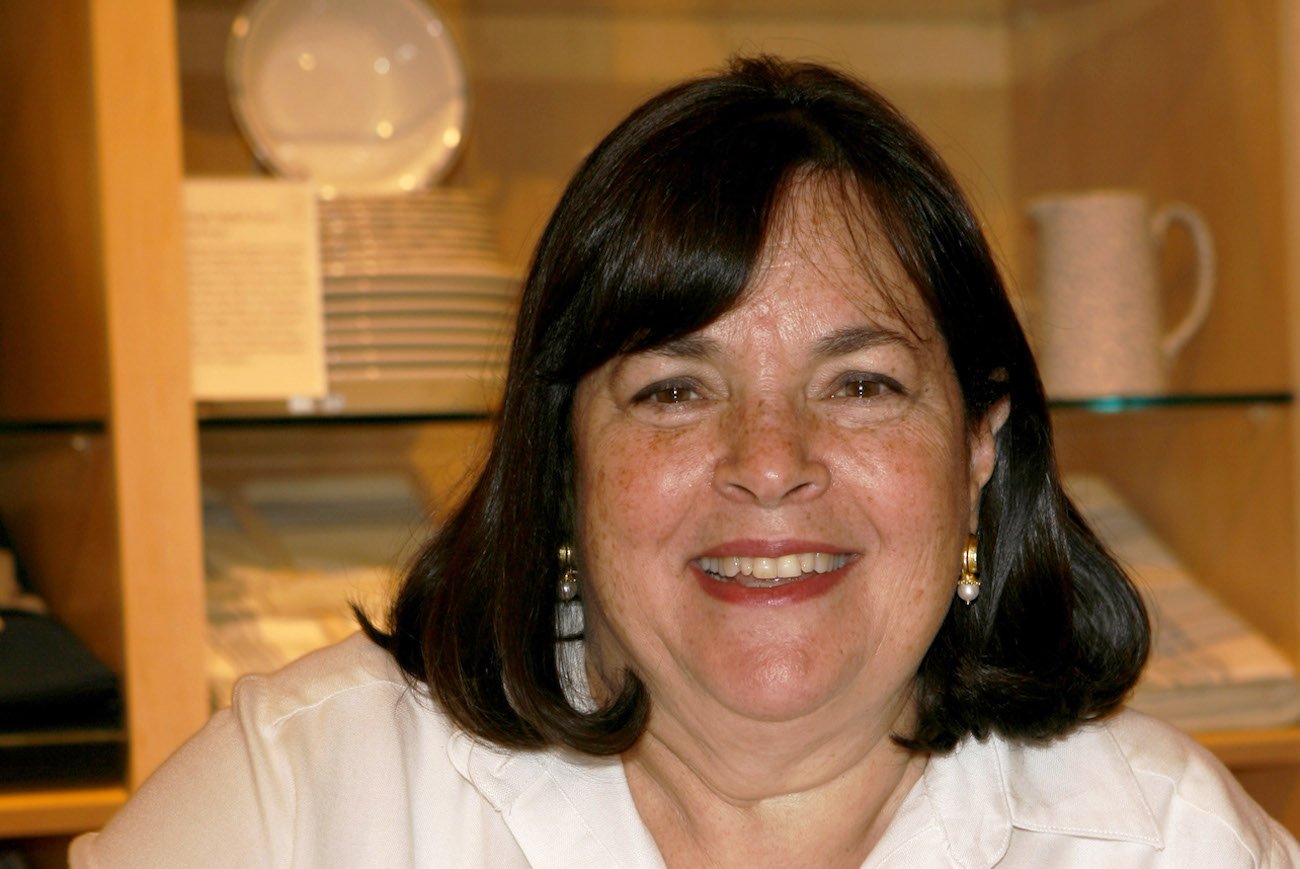 An OG Barefoot Contessa recipe featured in Garten's debut cookbook, her recipe for Roasted Carrots is a classic. The quintessential Barefoot Contessa dish, it's simple, elegant, and easy to make.
Garten chops the carrots and tosses them with olive oil, salt, and pepper before putting them on a sheet pan. 20 minutes later she serves them with fresh dill for a quick and easy Barefoot Contessa side.
2. Balsamic-Roasted Brussels Sprouts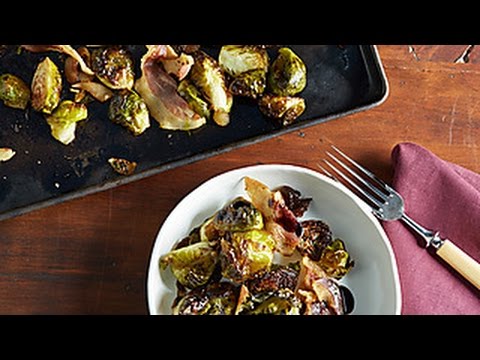 Inspired by a similar dish Garten had at Tyler Florence's restaurant in San Francisco, Calif., this vegetable side goes beyond coating Brussels sprouts in olive oil and roasting them. The Barefoot Contessa elevates the dish with balsamic vinegar and pancetta.
As she demonstrated on an episode of Barefoot Contessa: Back to Basics, Garten's vegetable side is a little fancier than the average roasted Brussels sprouts but still very easy to make. The 73-year-old cuts up Brussels sprouts — and the leaves that fall off in the process — and puts them on a sheet pan. Then she dices up pancetta tosses everything together with olive oil.
After they've been roasting in the oven for approximately 30 minutes Garten drizzles the Brussels sprouts with syrupy balsamic vinegar. A Barefoot Contessa tip from Garten? Prep them in advance for stress-free entertaining and roast them when ready.
3. Parmesan-Roasted Cauliflower
Make people cauliflower converts with this Garten vegetable side. The Barefoot Contessa host once admitted on her Food Network show she "didn't always love cauliflower." Roasting it changed her "mind completely."
Being the Barefoot Contessa, Garten experimented until she made it "even better" with Parmesan and gruyere cheese. Enter her recipe for Parmesan-Roasted Cauliflower. She uses six ingredients, according to Food Network, to make the dish.
When making Garten's vegetable side remember to use her no-mess hack for cutting cauliflower. Simply start at the bottom of the cauliflower instead of slicing from the top.
4. Roasted Winter Vegetables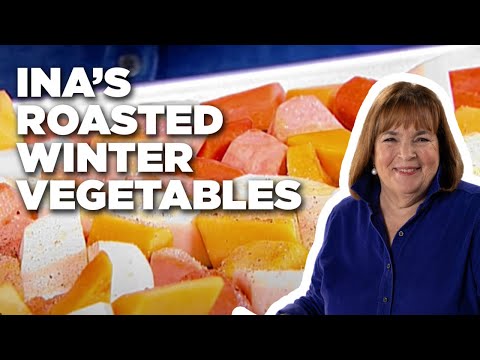 They may not be as popular as some of her other roasted vegetable sides but Garten's Roasted Winter Vegetables are just as simple to make. "How easy is that?" the Modern Comfort Food author said on Barefoot Contessa while preparing the dish noting that it's "just cutting and chopping."
A note from the Food Network star. Don't make the vegetables too small. "The key to roasting vegetables is you want to make sure you have big chunks of vegetables because when they roast they sort of shrink down a little bit," she explained.
Next, after coating them with what Garten calls "good olive oil," she liberally seasons them with salt and pepper. Then she tosses them together on a sheet pan, her most-used kitchen tool. 35 minutes later Garten's vegetable side is ready.
Source: Read Full Article