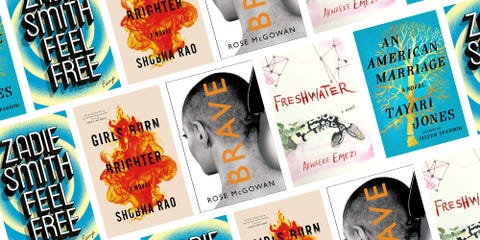 The year isn't even close to over yet, but already there are plenty of books to add to the ever-growing pile on your nightstand. Scroll down for a roundup of the many books to add to your to-read list in 2018.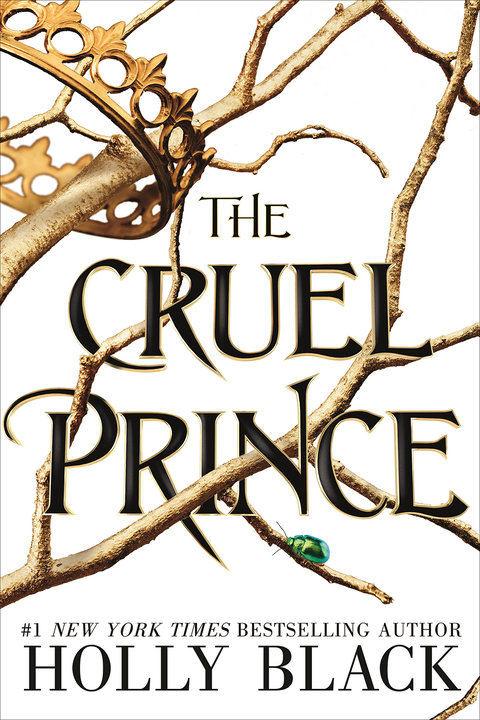 SHOP NOW
Kick the year off with addictive YA fantasy novel The Cruel Prince, which tells the story of Jude, a mortal forced to live in the High Court of Faerie after her parents were murdered. Earning a place in the court is all she wants, but it won't come easily. Side note: YA author Leigh Bardugo highly recommends this one.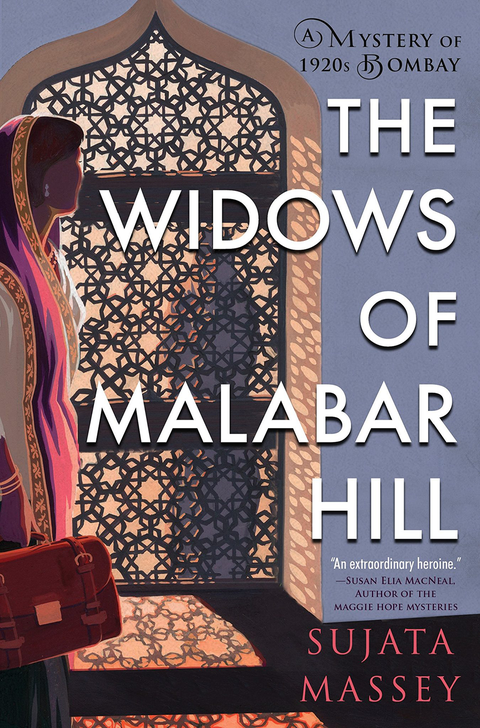 SHOP NOW
Set in 1920s India, The Widows of Malabar Hill follows lawyer Perveen Mistry as she investigates a strange will on behalf of the titular widows. Author Sujata Massey was partly inspired by the true story of Cornelia Sorabji, who was the first woman to study law at Oxford.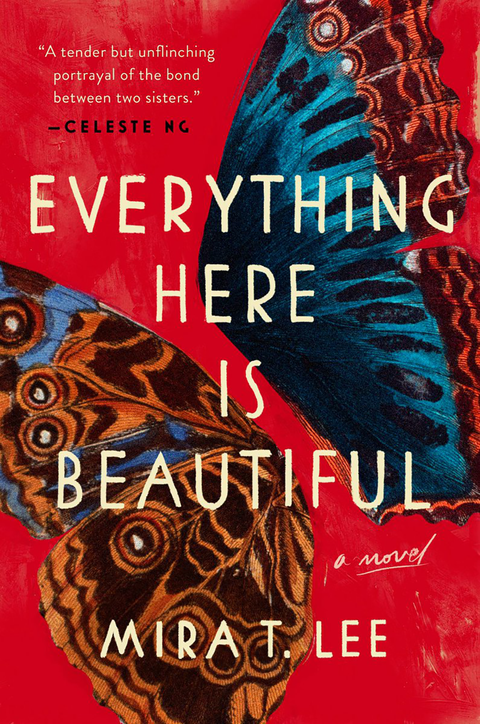 SHOP NOW
After their mother dies, sisters Miranda and Lucia must learn to exist without her — a task that proves difficult once Lucia begins hearing voices and making impulsive, life-changing decisions. As the older sister, Miranda feels compelled to rescue Lucia again and again, but discovers that it's hard to help someone who doesn't want it.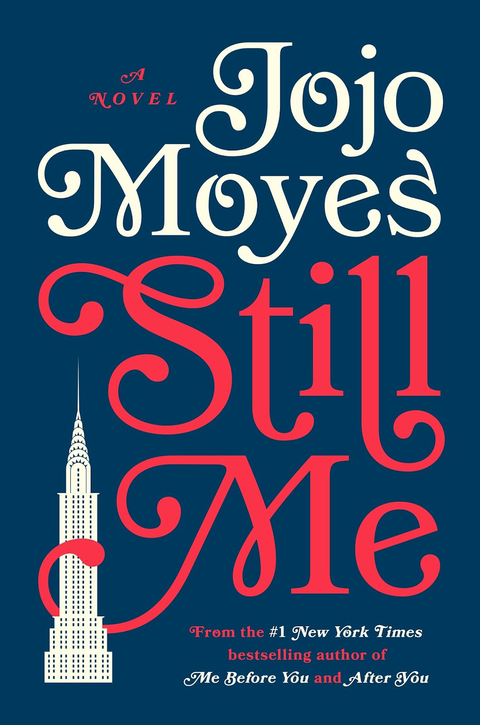 SHOP NOW
Following the success of Me Before You (turned into a movie in 2016) and the sequel After You, Jojo Moyes is back with Still Me, the next chapter in Lou's tale. In this one, Lou is settling in to life in New York City while juggling a new job and trying to keep a long-distance relationship alive.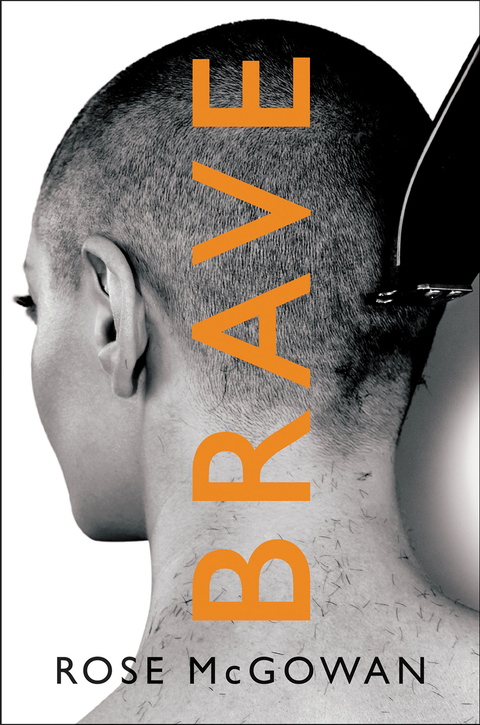 SHOP NOW
After becoming one of the most outspoken voices in the fight against sexual assault and harassment in Hollywood, Rose McGowan will tell her full story in a new memoir detailing everything from her childhood in the Children of God cult to her experiences with Harvey Weinstein.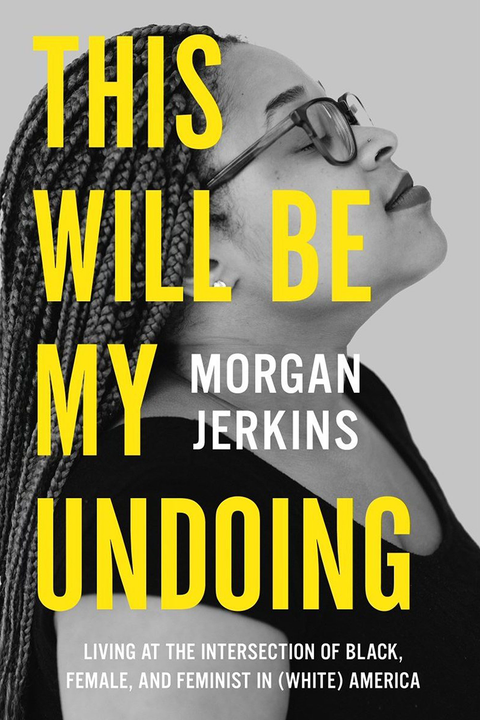 SHOP NOW
In her debut collection, Morgan Jerkins — who's written for The New Yorker, The Atlantic, and more — weaves personal experience with commentary on topics ranging from Black Girl Magic and Sailor Moon to feminism and sexuality.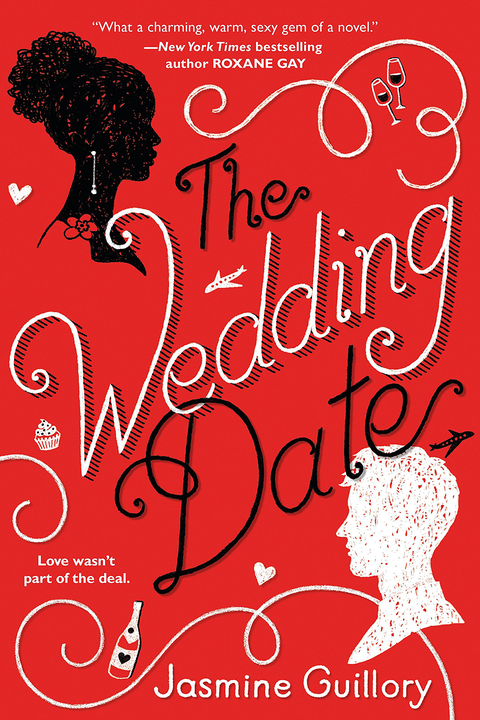 SHOP NOW
It's basically impossible for two fictional characters to attend a wedding together and not start falling in love, but that doesn't make it any less fun to read about. In The Wedding Date, Alexa agrees to be Drew's last-minute date to his ex's wedding, and naturally, sparks fly.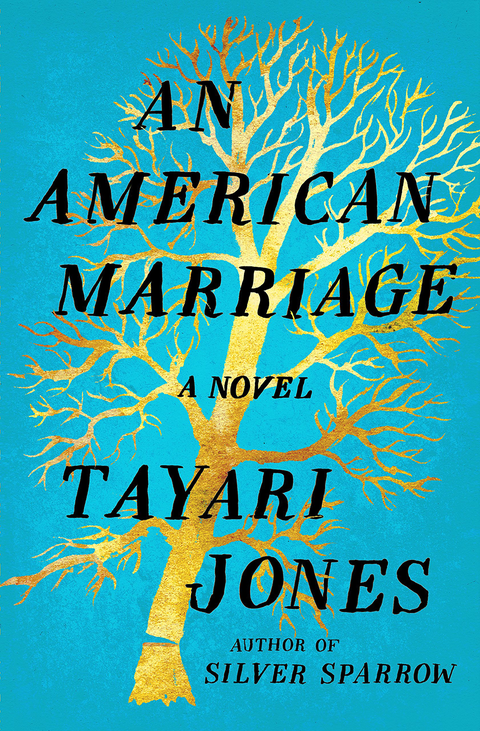 SHOP NOW
After her husband Roy goes to prison, Celestial has to learn how to live without him and turns to her childhood friend Andre for comfort. But when Roy's conviction gets overturned and he returns home sooner than Celestial expected, all three people will have trouble adjusting.
SHOP NOW
In this emotional memoir, Terese Marie Mailhot recounts her experience growing up on the Seabird Island reservation and her personal battle with PTSD and bipolar II disorder.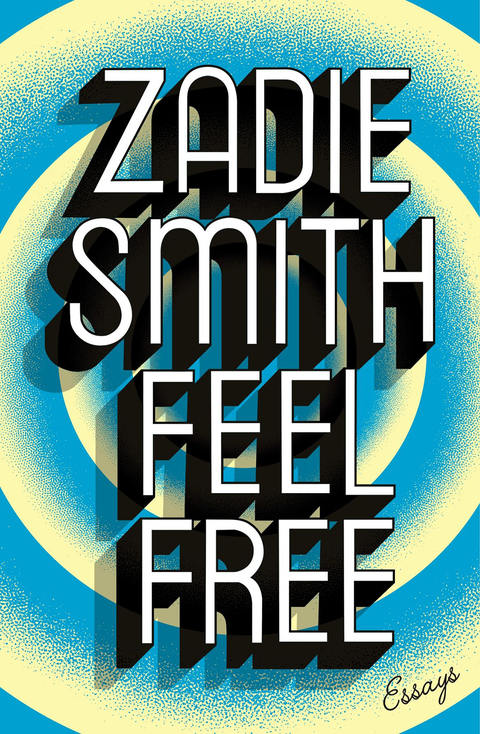 SHOP NOW
Zadie Smith, author of Swing Time and White Teeth, returns with a new collection of essays called Feel Free. The book will include previously unpublished writing as well as essays like "Find Your Beach" and "Joy," both of which originally appeared in The New York Review of Books.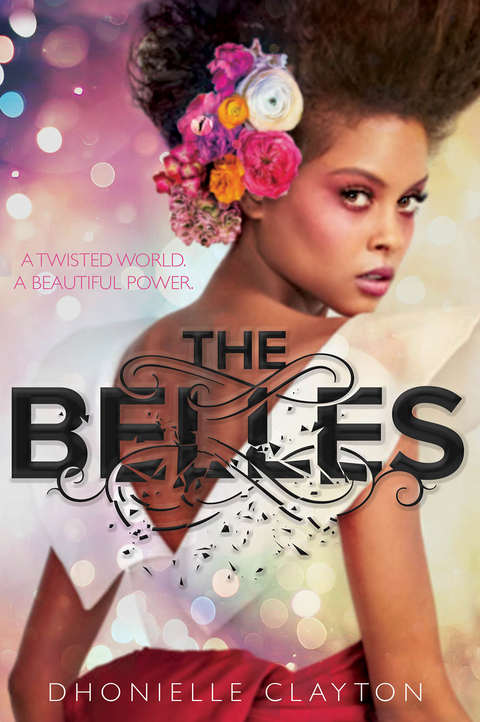 SHOP NOW
In this YA fantasy novel, Dhonielle Clayton imagines a place called Orleans where looks are valued above all else and women called Belles help others become beautiful. Camellia Beauregard wants to become the Queen of Orleans's favorite Belle, but she soon finds out that living with the royal family isn't all it's cracked up to be.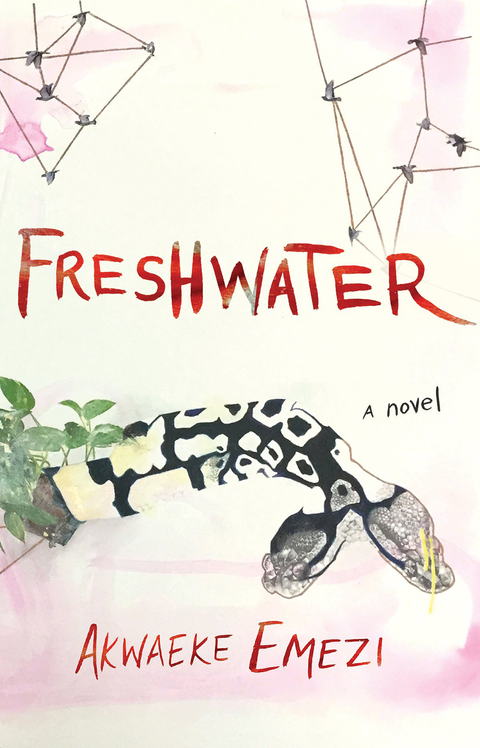 SHOP NOW
Akwaeke Emezi's debut novel Freshwater follows a young Nigerian woman named Ada, who struggles to reconcile her multiple selves after she moves to the United States to attend college.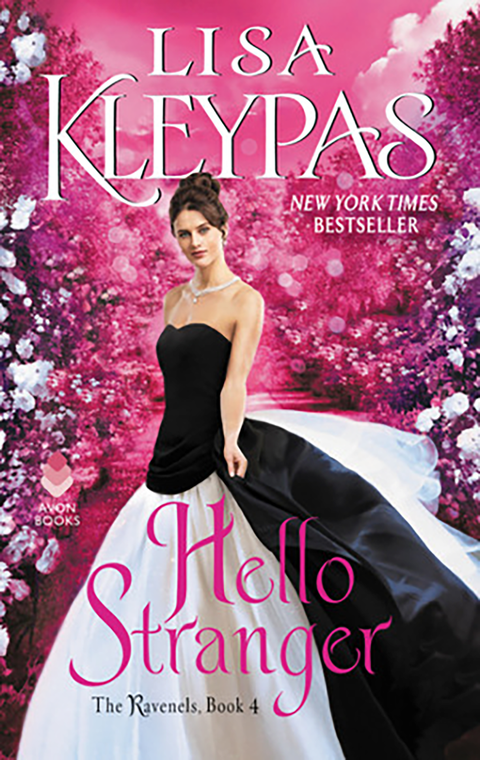 SHOP NOW
In the fourth book of her Ravenels series, romance queen Lisa Kleypas will tell the story of Dr. Garrett Gibson, the rule-breaking female doctor who first popped up in Marrying Winterborne. The Ravenel in question here will be Ethan Ransom, an illegitimate Ravenel son who works as a detective for Scotland Yard.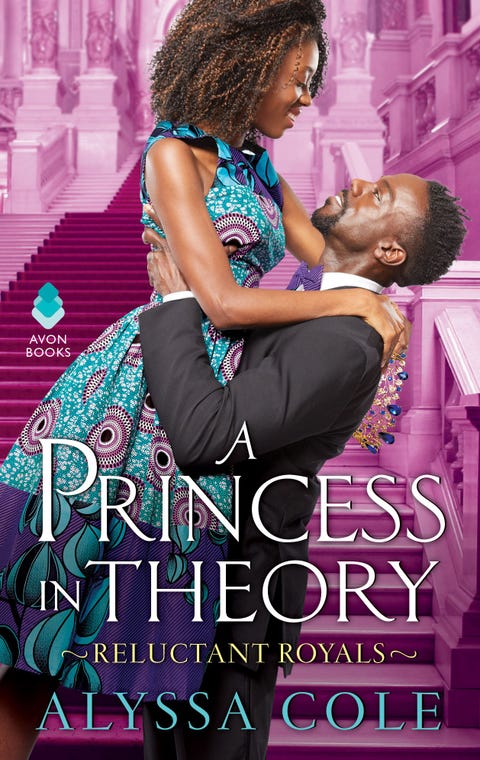 SHOP NOW
In the first book in her new Reluctant Royals series, Alyssa Cole introduces Naledi Smith, a grad student who's just going about her business when she starts getting emails from a supposed prince claiming that he's her betrothed. Read an excerpt here.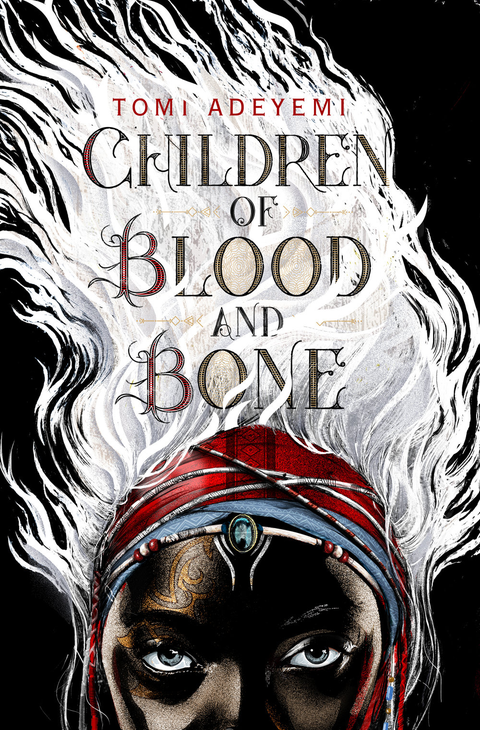 SHOP NOW
The first novel in a forthcoming trilogy, Children of Blood and Bone sets up the world of Orïsha, which was full of magic until a ruthless king stamped it out. Now a young woman named Zélie will try to bring it back with help from a princess. (Read it now so you'll be an expert by the time it gets turned into a movie.)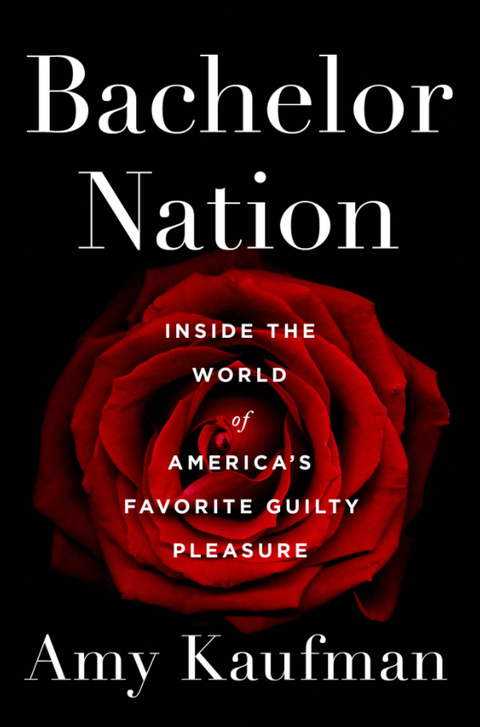 SHOP NOW
For those Bachelor addicts who just can't get enough, Los Angeles Times journalist Amy Kaufman brings you Bachelor Nation, an unauthorized deep dive into the greatest reality dating show franchise that ever lived. (ABC once banned Kaufman from covering the show because she was "too negative.")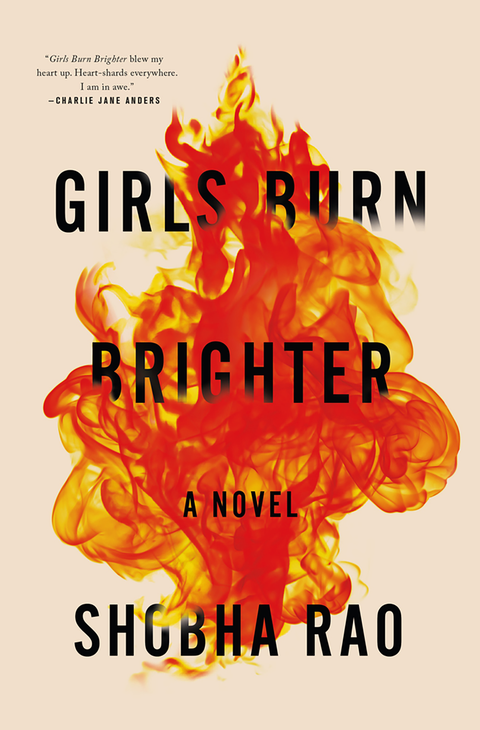 SHOP NOW
Girls Burn Brighter, the debut novel from Shobha Rao, tells the story of Poornima and Savitha, two girls whose friendship is tested by distance, family, and various other obstacles.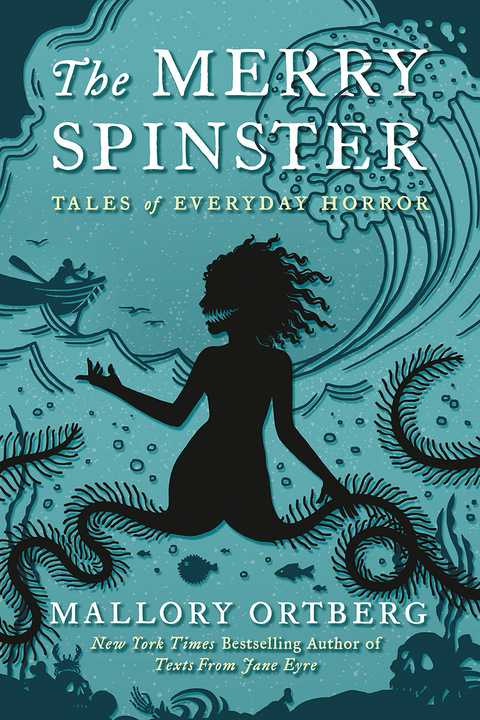 SHOP NOW
Daniel Mallory Ortberg, cofounder of beloved website The Toast, puts his signature spin on classic fairy tales. (The book is adapted from his popular Toast column "Children's Stories Made Horrific.")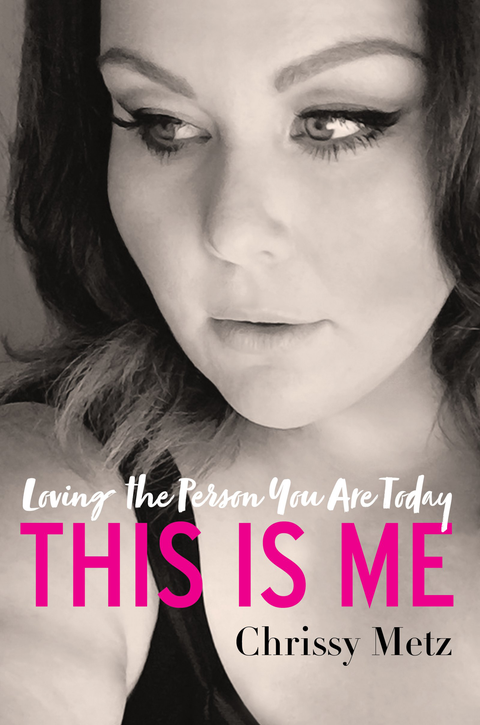 SHOP NOW
This Is Us star Chrissy Metz shares her story in this memoir, which also incorporates her advice on how to be a happier, better person.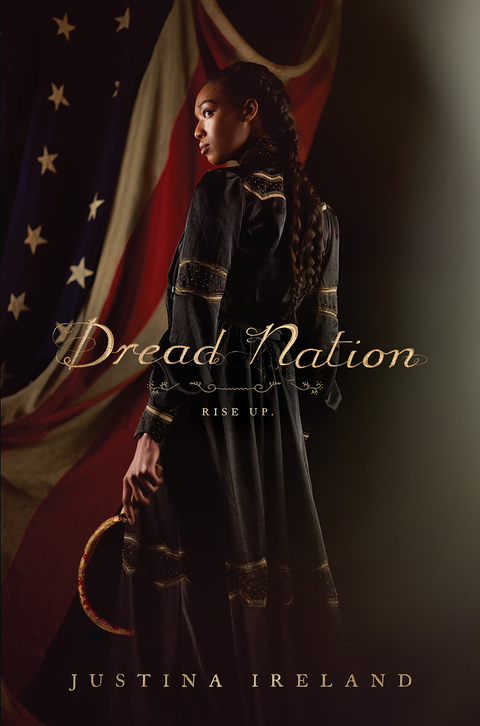 SHOP NOW
In this alternate history, zombies come to life during the Civil War and change the course of America. A new law requires black and Native American children to train as zombie slayers, which is what Jane McKeene is doing when she gets caught in a conspiracy involving missing families near Baltimore.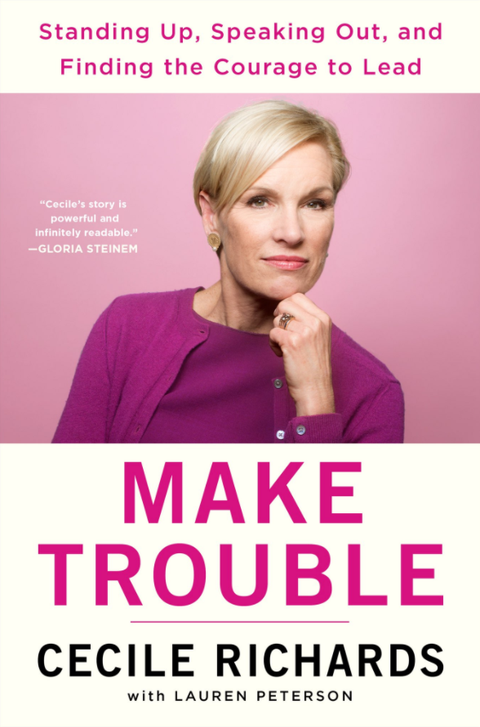 SHOP NOW
Planned Parenthood president Cecile Richards (who will step down later this year) looks back on a life of leadership and protest in this memoir that will likely inspire you to make some trouble of your own.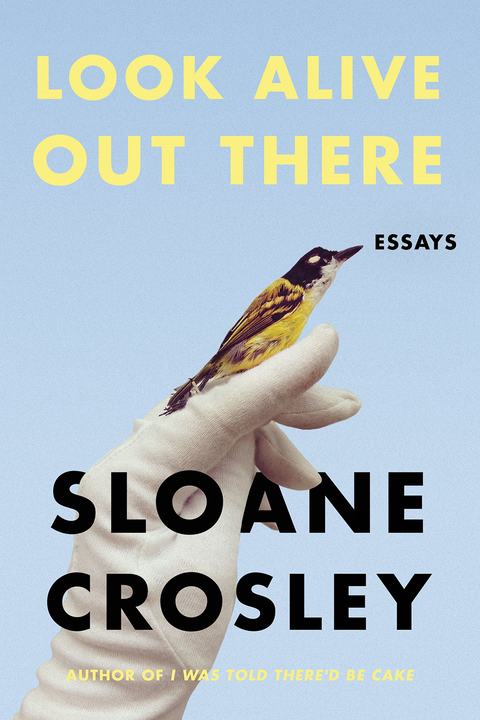 SHOP NOW
After releasing her debut novel The Clasp in 2015, Sloane Crosley returns to the form that made her famous in Look Alive Out There, her third collection of essays.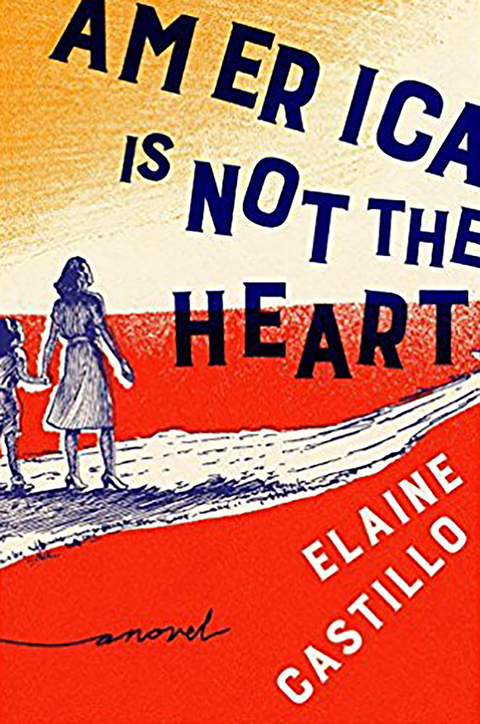 SHOP NOW
When her parents disown her, Hero de Vera moves to the Bay Area to live with her aunt and uncle, who know she's not interested in discussing life with her parents in the Philippines. Their daughter, however, has other ideas.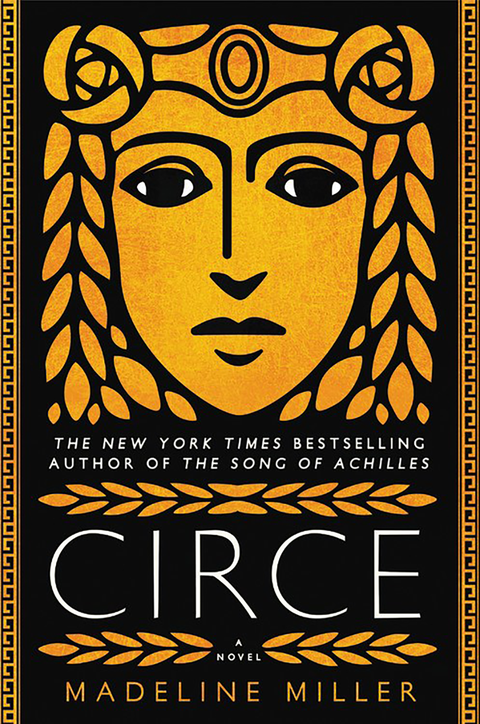 SHOP NOW
Known for The Song of Achilles, her prize-winning retelling of the Trojan War, Madeline Miller returns with Circe, her take on the myth of Circe, daughter of the sun god Helios.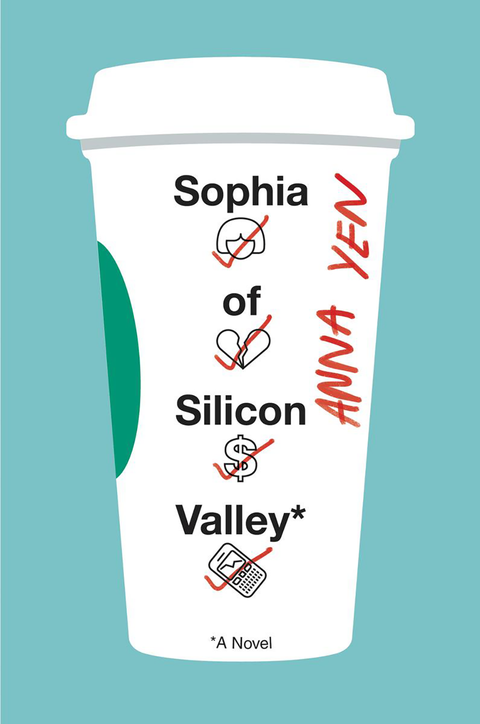 SHOP NOW
After working at real-life tech companies like Tesla Motors, Anna Yen drew on her own experiences for this Devil Wears Prada–like account of one woman's journey through the boardrooms of Silicon Valley.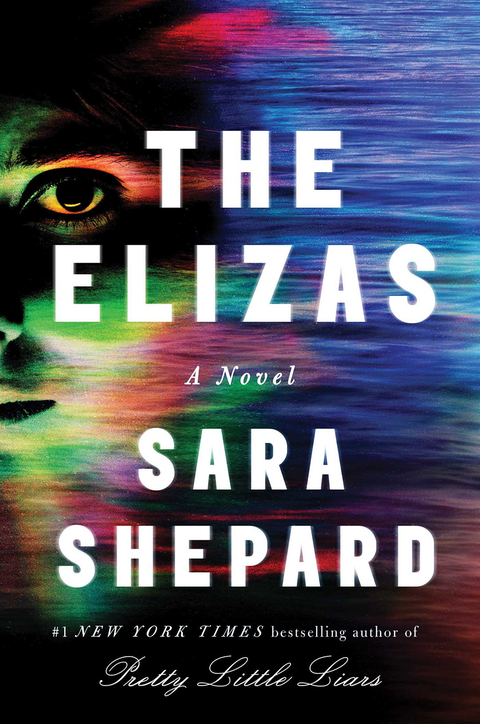 SHOP NOW
Known for writing a very under-the-radar series called Pretty Little Liars, Sara Shepard returns to adult fiction with The Elizas, a mystery about a writer named Eliza Fontaine. After Eliza is found at the bottom of a pool, she becomes certain that she was pushed and tries to find out who did it.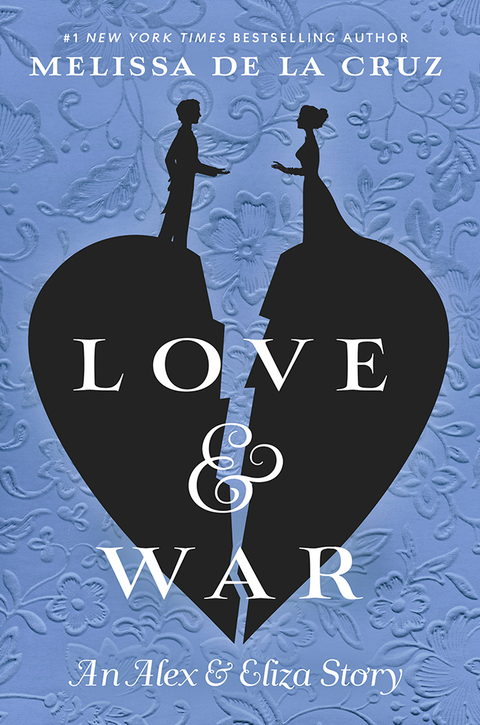 SHOP NOW
In the sequel to last year's Alex & Eliza, Melissa de la Cruz explores the married life of Alexander Hamilton and Eliza Schuyler as the Revolutionary War keeps them apart. (Read it while you wait for new Hamilton tickets to go on sale.)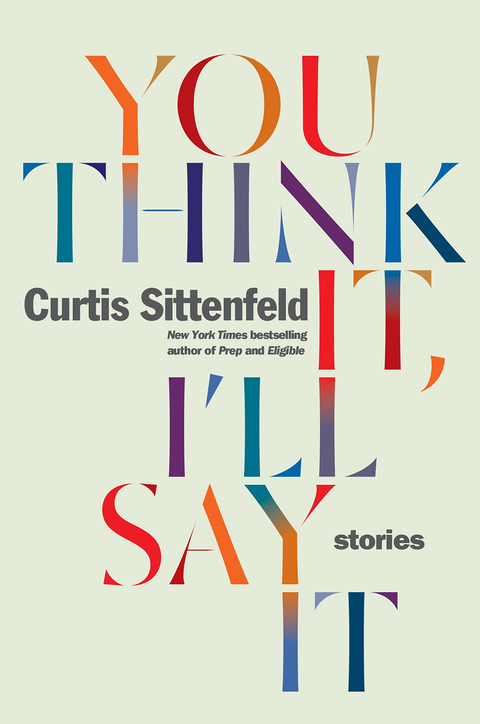 SHOP NOW
Between books like Prep, American Wife, and the Jane Austen–inspired Eligible, Curtis Sittenfeld is always a reliable choice when you're looking for a novel you can't put down. In April, she'll release You Think It, I'll Say It, her first collection of short stories.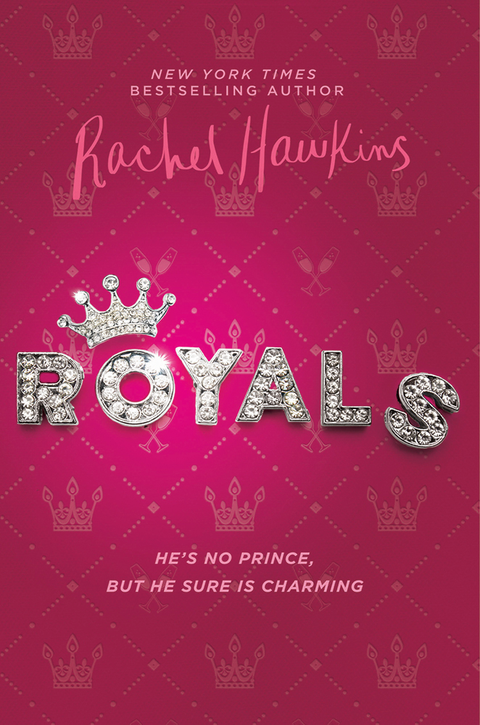 SHOP NOW
You may have read a book or two about what it's like to suddenly become a royal, but what happens when you become the sister of a royal? Rachel Hawkins aims to find out in Royals, about a young woman named Daisy Winters who has to learn how to cope with newfound fame after her sister gets engaged to a Scottish prince. Read an excerpt here.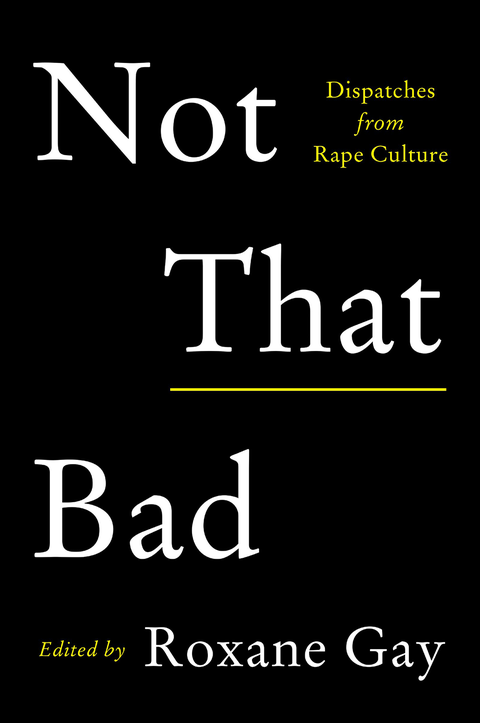 SHOP NOW
The prolific Roxane Gay (author of 2017's great books Difficult Women and Hunger) edits this anthology of essays about harassment and sexual violence, with contributions from actresses like Gabrielle Union and Ally Sheedy and writers including Lyz Lenz and Amy Burns.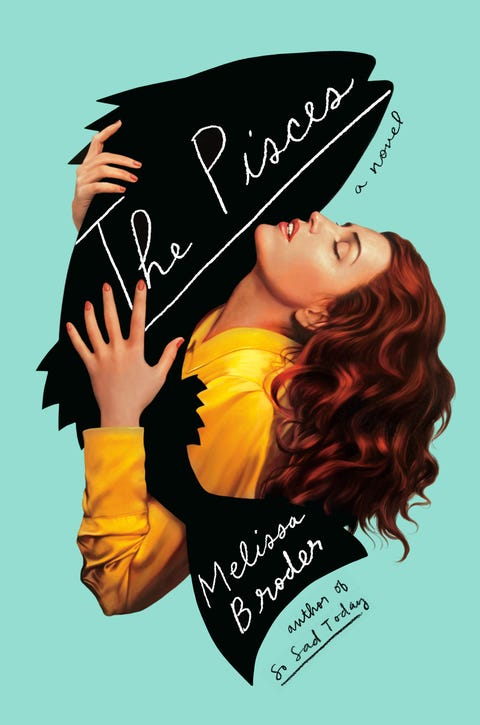 SHOP NOW
Architect of the @SoSadToday Twitter account (and author of the essay collection So Sad Today) Melissa Broder returns with a novel about a woman named Lucy who moves to L.A. to escape the aftermath of a break-up. While dog-sitting for her sister, she meets and falls in love with a merman, and things get, well, complicated.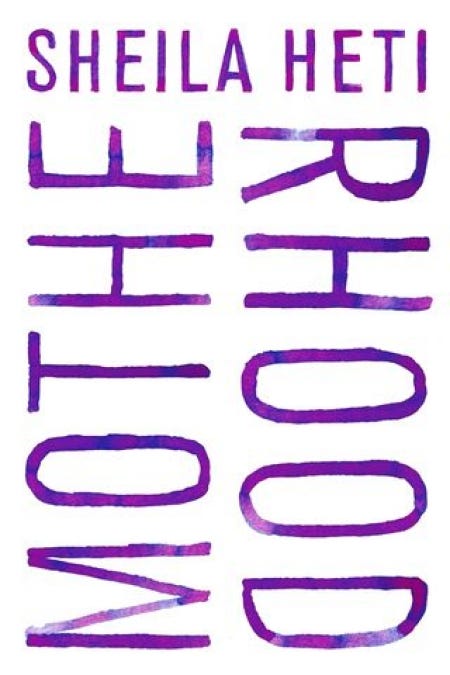 SHOP NOW
In her new novel, How Should a Person Be? author Sheila Heti tackles the topic that every woman has thought about or will think about at some point in the future: motherhood. As her friends start thinking about becoming mothers themselves, the narrator of Motherhood starts to think about it, too, wondering whether or not it's something she even wants.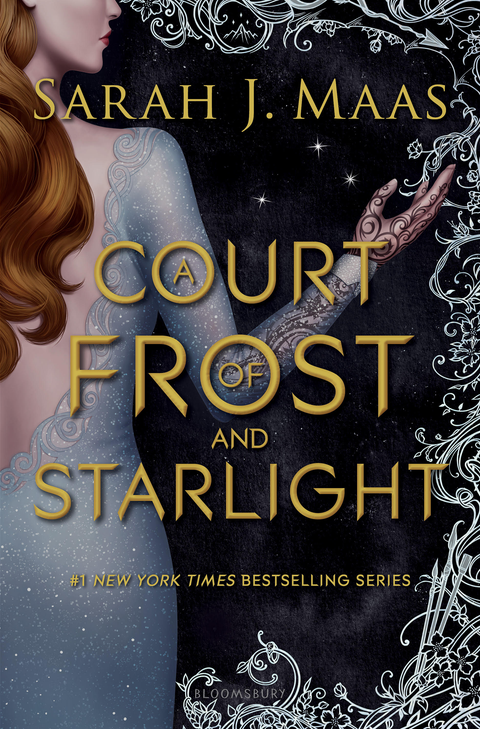 SHOP NOW
The first Court of Thorns and Roses trilogy wrapped up last year, but Sarah J. Maas has promised more books set within the world of Prythian. First up: A Court of Frost and Starlight, which will focus on the events immediately after A Court of Wings and Ruin and alternate between Feyre and Rhysand's points of view.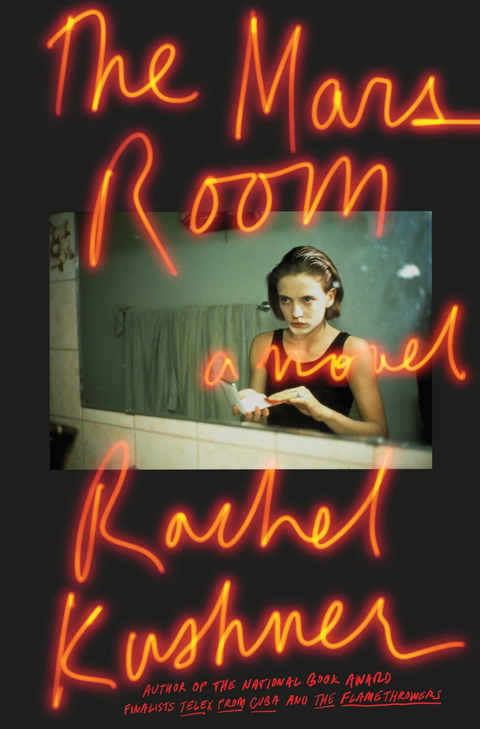 SHOP NOW
In her first novel since 2013's National Book Award–nominated The Flamethrowers, Rachel Kushner tells the story of Romy Hall, a woman serving two consecutive life sentences in a California prison.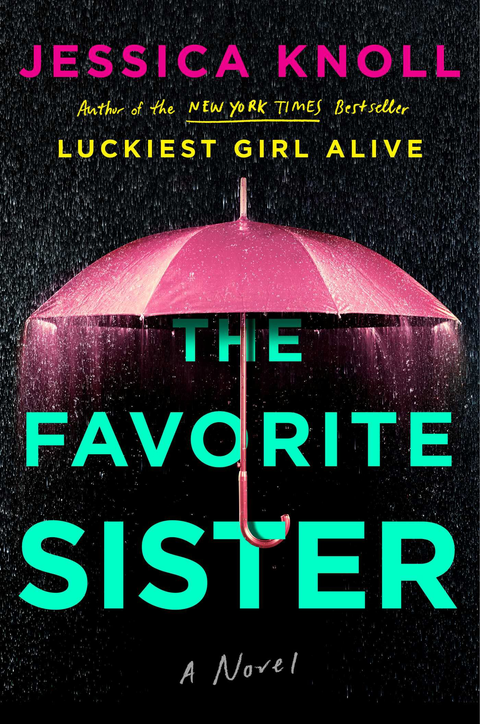 SHOP NOW
In the follow-up to her 2015 thriller Luckiest Girl Alive, Jessica Knoll returns with another twisty mystery called The Favorite Sister. In this one, five women compete in a reality show called Goal Diggers, but one of them ends up dead. Talk about having to lip sync for your life, amirite?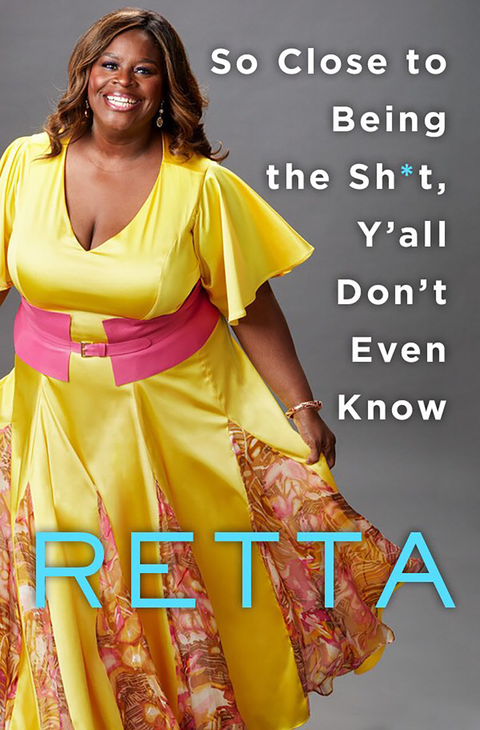 SHOP NOW
The woman who taught us to treat ourselves on Parks and Recreation (and who live tweets her favorite TV shows like no other) brings her signature wit to this book of essays. Get ready to laugh out loud in public.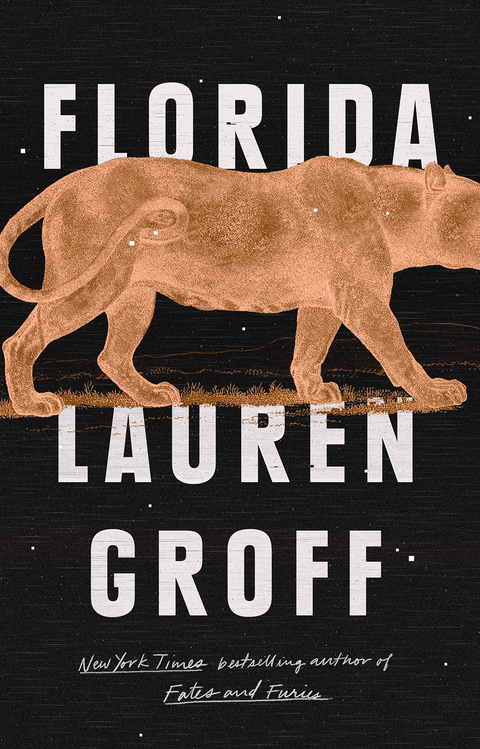 SHOP NOW
Following her hit novel Fates and Furies (which Barack Obama said was his favorite book of 2015), Lauren Groff returns with a collection of short stories titled Florida. The stories were inspired by her own move to the state, which she describes as a "strange and alien place if you come from the north."
SHOP NOW
In the sequel to Flame in the Mist, YA whiz Renée Ahdieh checks back in with Mariko, who must infiltrate the imperial court in order to rescue Okami. Expect tons of action, but also some ~romance~.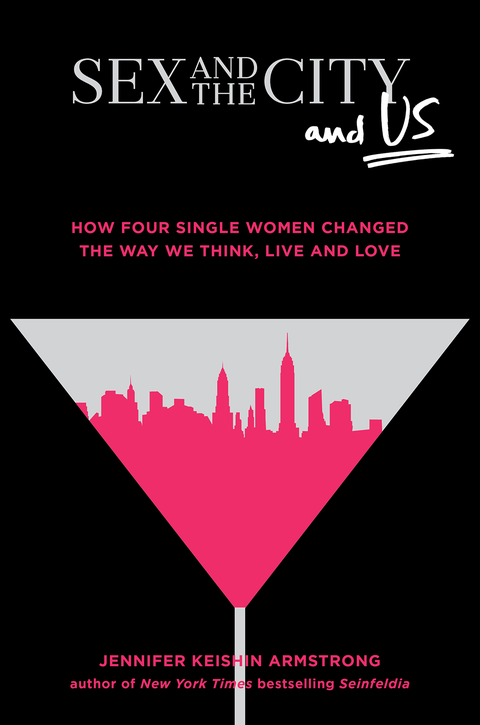 SHOP NOW
From the same author who wrote the comprehensive Seinfeld book Seinfeldia, Sex and the City and Us is a history of how the iconic show came into being as well as an exploration of what made it such a lasting hit.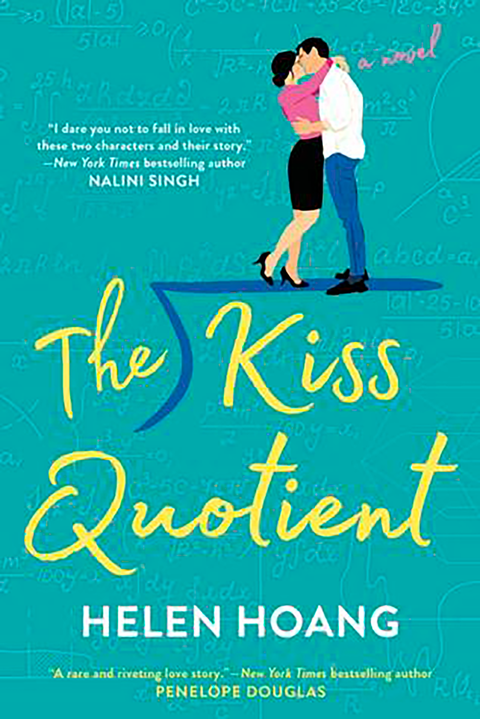 SHOP NOW
Just in time for summer vacation, Helen Hoang delivers a page-turning romance about a woman who enlists a professional escort to teach her how to date like a person who's slightly less obsessed with numbers.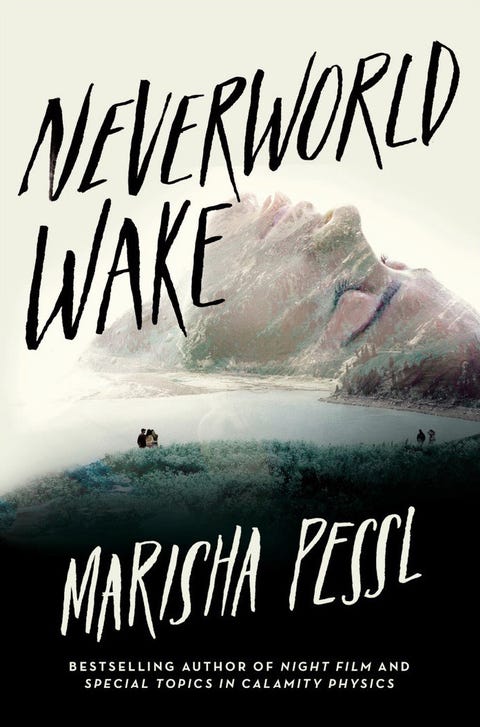 SHOP NOW
You may know Marisha Pessl from her mesmerizing, terrifying 2013 novel Night Film, but now she's lending her talents to YA. Neverworld Wake follows the story of several high-school friends as they try to get to the bottom of their friend Jim's mysterious death.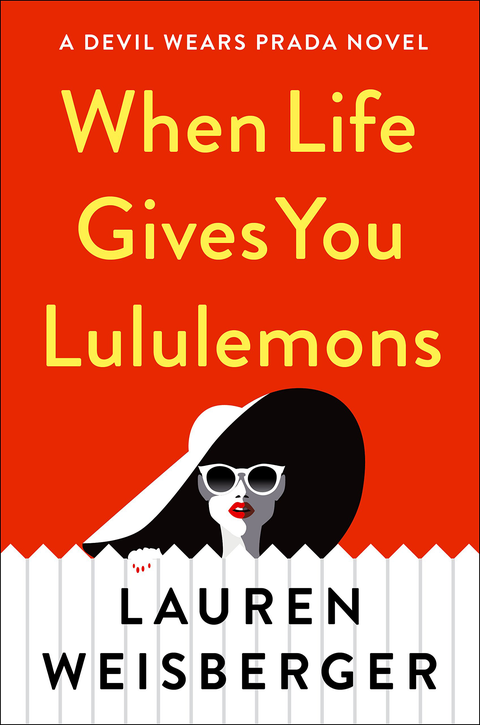 SHOP NOW
If you're still upset that Emily Blunt's character didn't get more screen time in The Devil Wears Prada, great news: Lauren Weisberger's latest novel is all about Emily, Miranda Priestly's other assistant. When Life Gives You Lululemons finds Emily in Connecticut, working as an image consultant working for an A-list star who's trying to move past a DUI.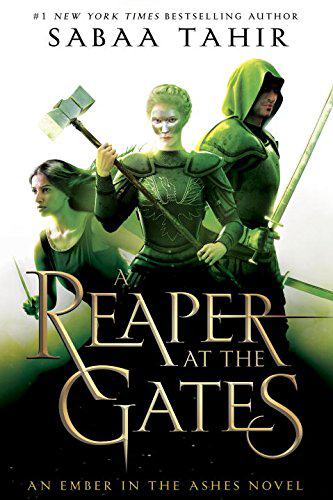 SHOP NOW
So much good YA fantasy, so little time. A Reaper at the Gates is the next installment in Sabaa Tahir's action-packed Ember Quartet, and centers on Helene, Laia, and Elias as they fight to save themselves in a world on the verge of war.
SHOP NOW
In her first novel, Lillian Li tells the story of the Han family, who own the Beijing Duck House in Rockville, Maryland. When one brother decides he wants to leave the business for something a little nicer, other members of the family and Duck House employees have to keep it all together.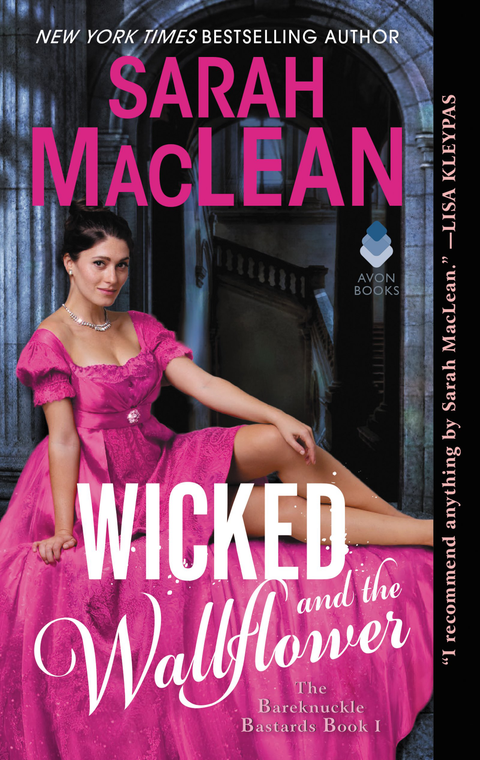 SHOP NOW
After wrapping up her Scandal & Scoundrel series last year, Sarah MacLean returns with Wicked and the Wallflower, the first romance in her new Bareknuckle Bastards series. The best part? The hero is literally named Devil.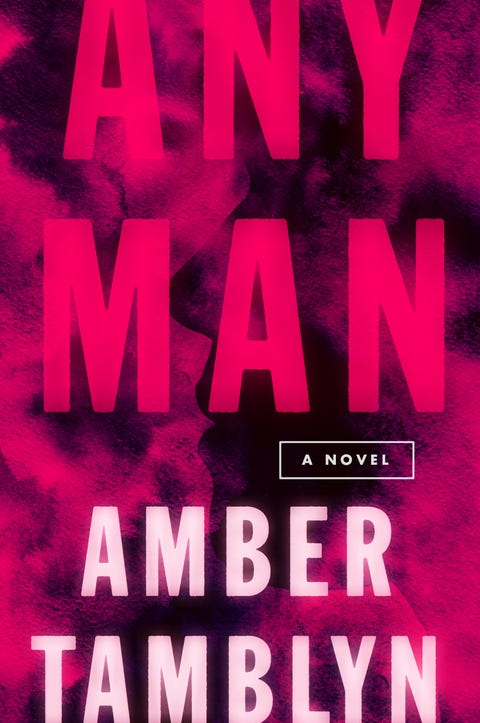 SHOP NOW
Amber Tamblyn's intense, electric debut novel is often as difficult to read (thanks to her compellingly realistic, emotional prose) as it is completely impossible to put down (same). Our protagonists: survivors of sexual assault. The twist: they're all men, and their attacker, and unknown woman.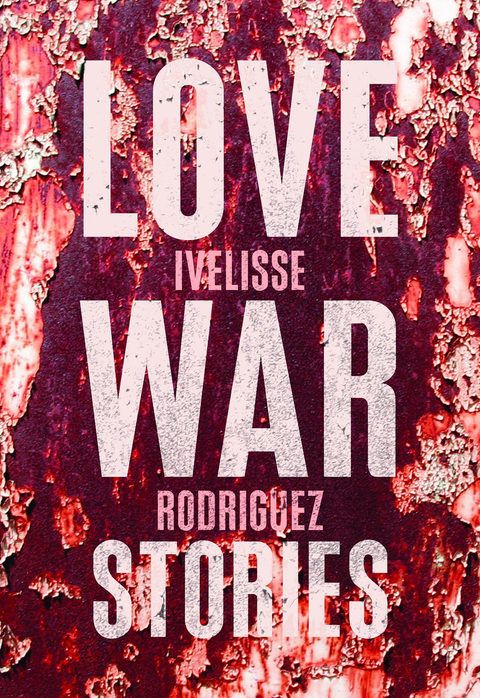 SHOP NOW
In this book of short stories, Ivelisse Rodriguez explores the lives of young Puerto Rican women coping with growing up while also dealing with the expectations of their families and communities.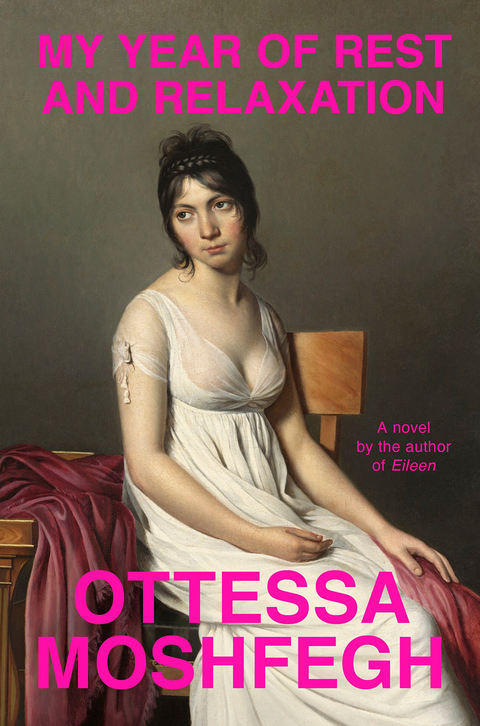 SHOP NOW
Ottessa Moshfegh, author of Homesick for Another World and Eileen, is back with My Year of Rest and Relaxation, a novel about a Columbia grad struggling to find happiness when she seemingly has everything.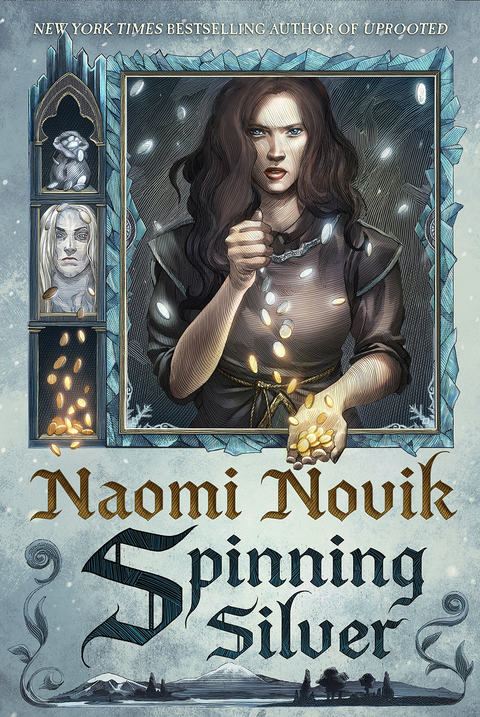 SHOP NOW
In the follow-up to the absolutely gorgeous Uprooted, Naomi Novik takes on the classic tale of Rumpelstiltskin. Spinning Silver grew out of a short story published in the anthology The Starlit Wood: New Fairy Tales.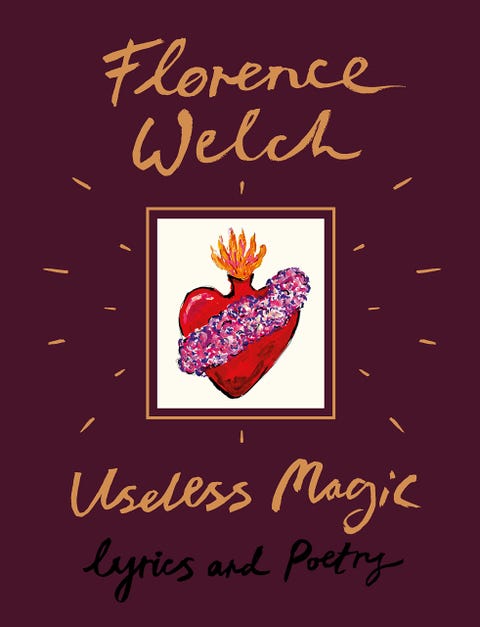 SHOP NOW
When you think about it, it's kind of crazy that Florence + the Machine frontwoman Florence Welch hasn't already written a book of poetry; it's exactly the sort of thing that would complete her pre-Raphaelite look. But she hasn't! Useless Magic will collect lyrics, writings, sketches, and yes, poetry. Expect serious emotions.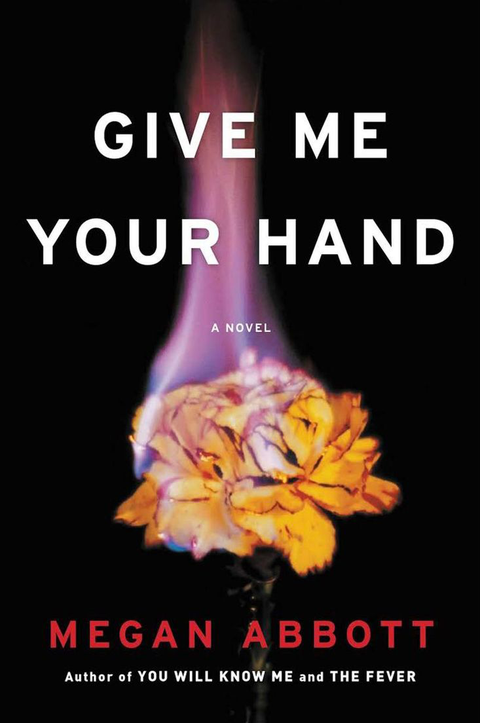 SHOP NOW
Megan Abbott, author of The Fever and You Will Know Me, returns with another thrilling page-turner, this time about two old school friends who find themselves competing for the same position as adults.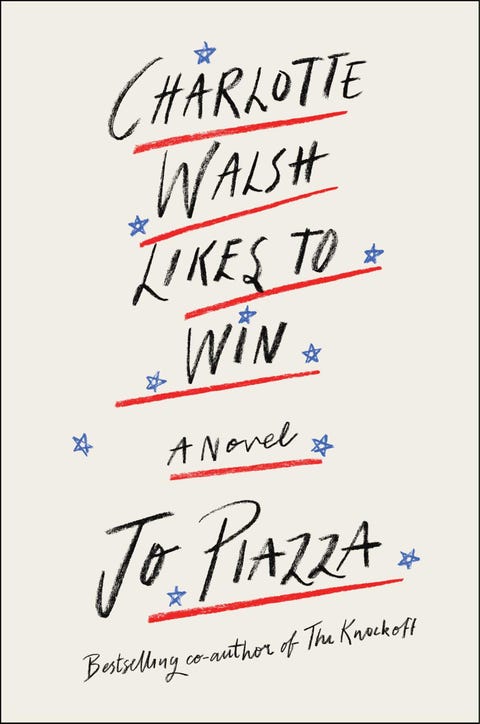 SHOP NOW
Jo Piazza's latest novel follows Charlotte Walsh, a Silicon Valley COO who leaves behind her job to run for Senate in her Pennsylvania hometown. As the campaign progresses, though, she has to deal with family drama and sexism, all while trying to maintain an outwardly likable attitude.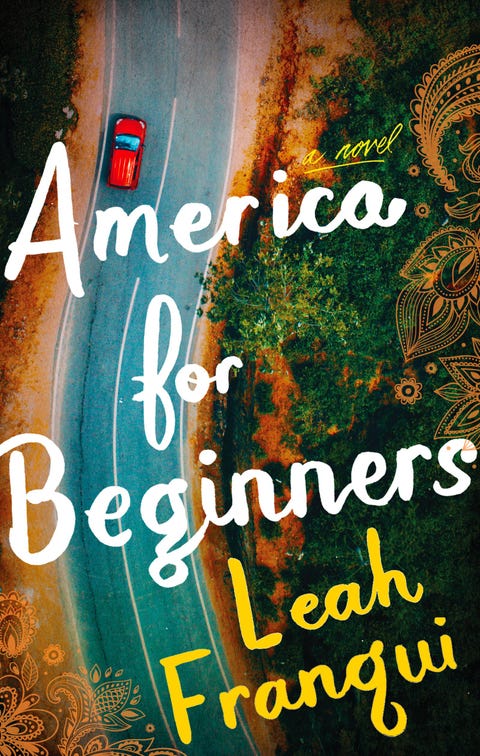 SHOP NOW
In her debut novel, Leah Franqui tells the story of Pival Sengupta, a recently widowed woman who on a whim decides to travel to the United States from India. Though her husband had told her their son died after moving to America, Pival sets out to find him — dead or alive — while making a cross-country journey from New York to California.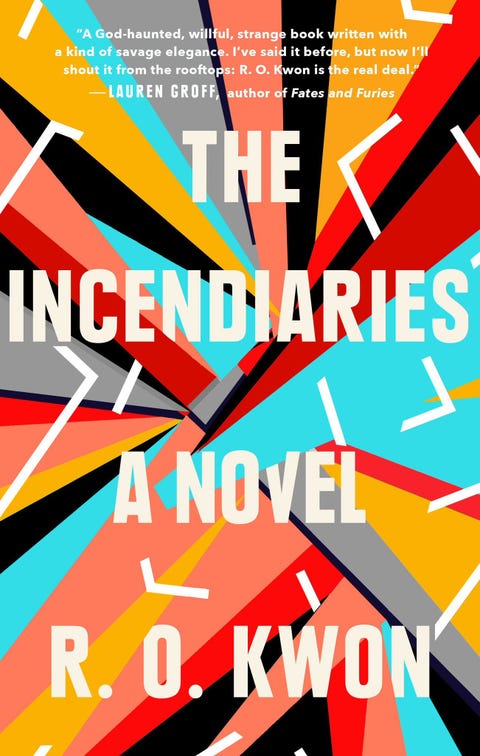 SHOP NOW
In The Incendiaries, a young Korean-American woman named Phoebe is inadvertently drawn into a cult (!) with ties to North Korea (!) that ends up committing terrorist acts (!) after which Phoebe disappears (!). Give it to me now.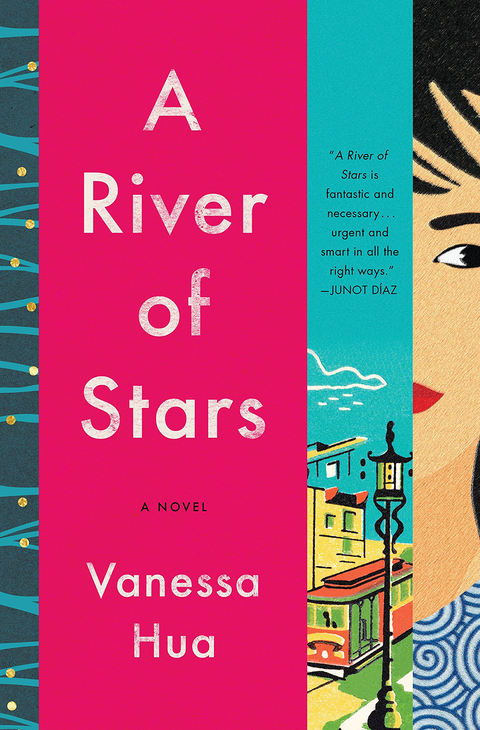 SHOP NOW
After getting pregnant with her married boss's baby, Scarlett Chen moves to Los Angeles so the child will be born with American citizenship. Things don't quite go according to plan, though, and she ends up fleeing to San Francisco with a teenager named Daisy, who's in search of her American boyfriend.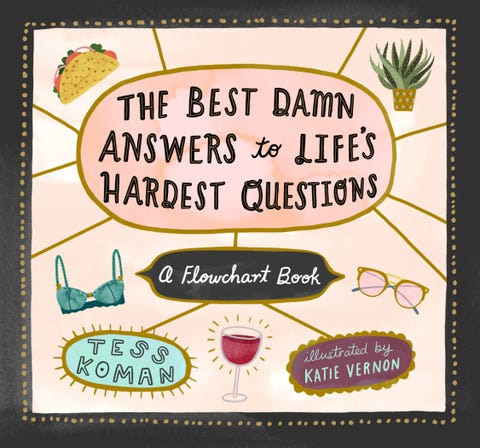 PRE-ORDER NOW
Why search for answers when you can buy them? In this super-fun collection of adorably illustrated flowcharts, lists, and real-talk advice, Tess Koman gives us the answers to questions that we don't feeeeel like answering for ourselves. Like, Is a bra really necessary? and Should I cook dinner tonight?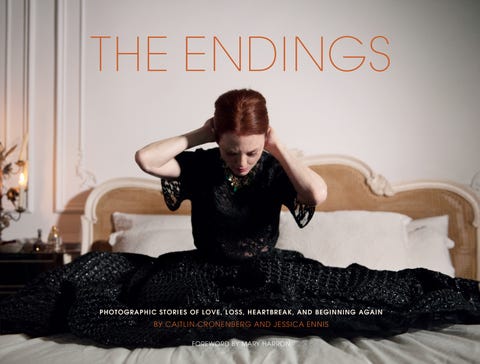 PRE-ORDER NOW
Go inside the heartbreaks of Julianne Moore, Keira Knightley, Gugu Mbatha-Raw, and more—sort of. This stunning, powerfully emotional collection of photographic vignettes depicting relationships on the brink of, well, something are collaborations with the subjects themselves in which they, along with photographer Caitlin Cronenberg and art director Jessica Ennis, created a character, constructed her world, and then captured her fictional life on film.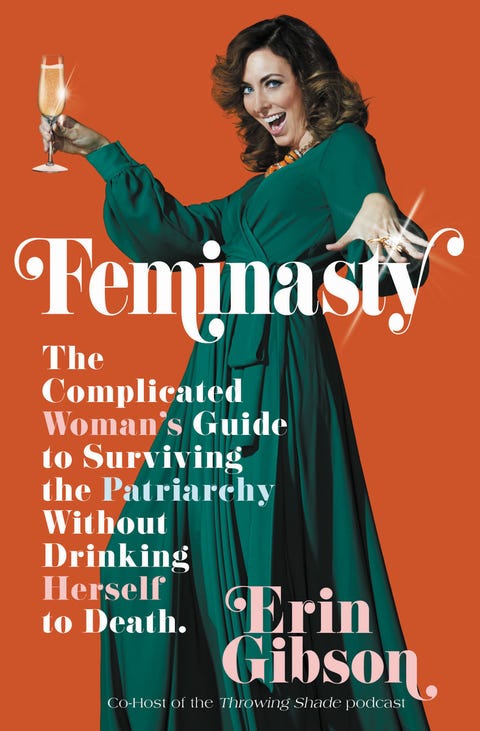 ORDER NOW
Erin Gibson—one-half of the crazy-popular Throwing Shade podcast—is as sharply funny as she is unabashedly feminist. Damn smart, too. Each of the essays in this book is an eye-opening lesson in how the patriarchy is working against us, and how to fight back. #themoreyouknow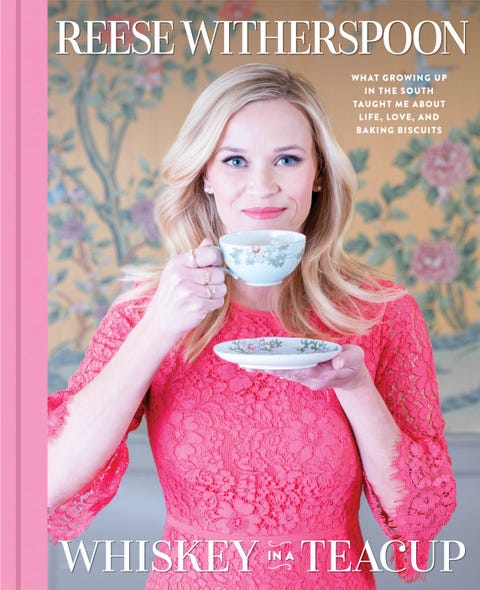 ORDER NOW
OK, so you can't party with Reese Witherspoon, but you can party like Reese Witherspoon—thanks to this part memoir, part guide to southern living from Elle Woods herself. The gorgeously shot book features tips on entertaining, as well as recipes, beauty hacks, and totally random but necessary lessons like how to catch a frog with your bare hands.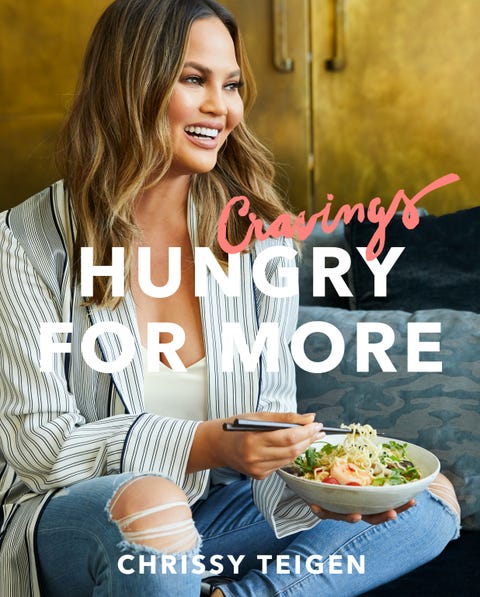 ORDER NOW
Think it's impossible to love Chrissy Teigen even more than you do now? Think again. Pick up a copy of Cravings: Hungry for More and you'll fall even harder for your fave—and her unmatchable wit and charm—while drooling over, say, an entire chapter dedicated to potatoes. Chrissy, you get us.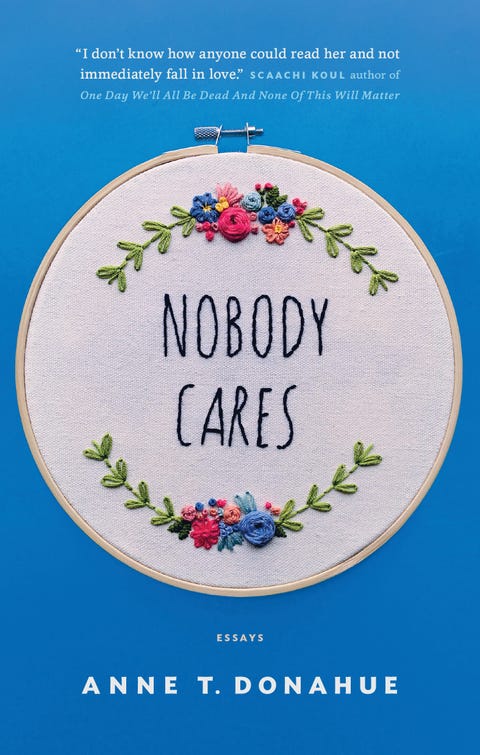 ORDER NOW
Actually, you will care about Anne T. Donahue's debut personal essay collection. Because its frank, funny observations and insights into life in your twenties and thirties will make you feel seen.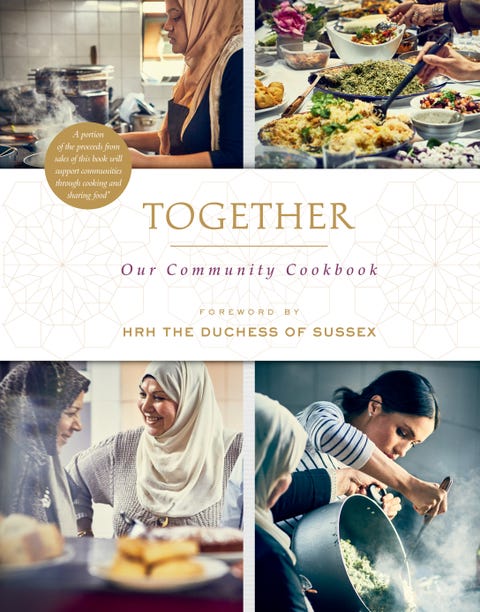 ORDER NOW
Meghan Markle—AKA HRH the Duchess of Sussex, maybe you've heard of her?—wrote the introduction for this stirring (see what I did there?) collection of recipes from a group of women who, following the tragic Grenfell Tower fire in London, came together to cook for their families and neighbors. The collection is a testament to the power of good food, good friends, and good vibes.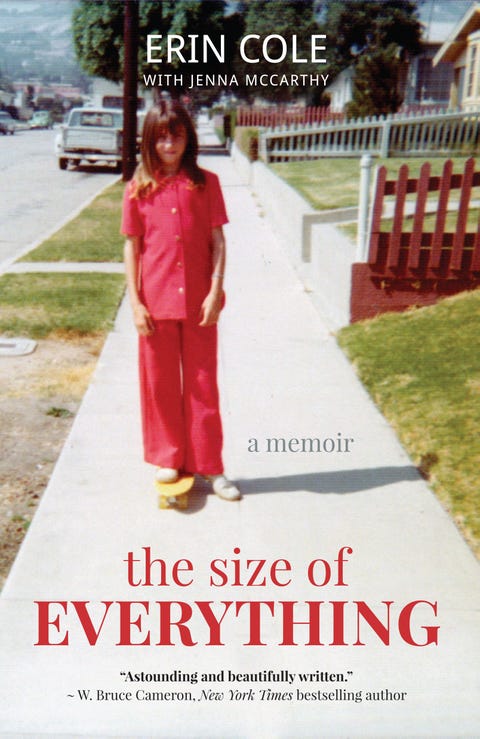 ORDER NOW
Get lost inside this bracingly candid story of survival—think dysfunctional family and childhood, alcoholism and abuse, poverty and death; really, you name it—filled with charm and positivity from bridal fashion designer Erin Cole.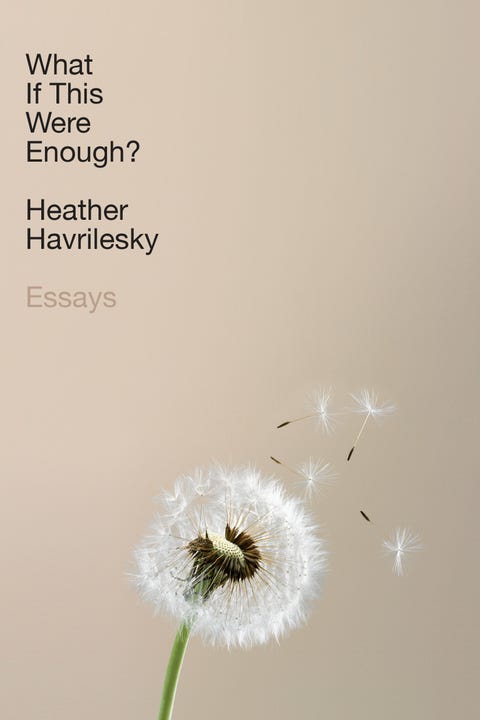 ORDER NOW
Think of Heather Havrilesky as your wisest girlfriend whose advice is never wrong. (Seriously, read her advice columns!) In this collection of essays, Havrilesky takes on our never-ending quests for self-improvement and will make you feel a hell of a lot better no matter your end goal.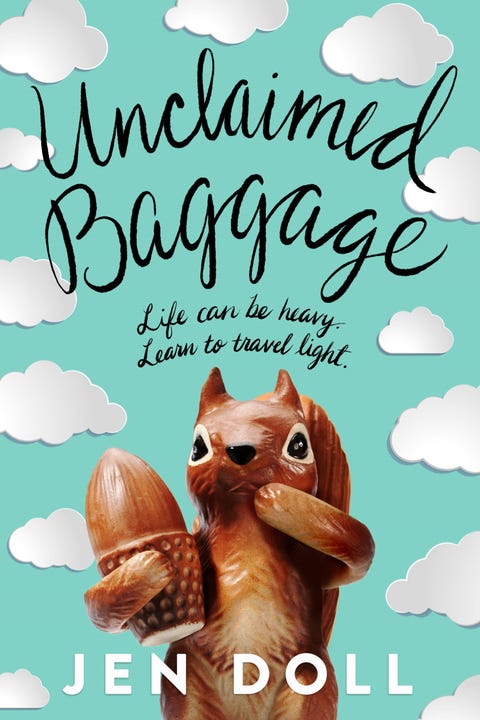 ORDER NOW
If your Netflix queue runneth over with YA rom-coms, this is the book for you. This story of three unlikely friends who meet while working a summer job selling people's lost luggage is your next binge-read.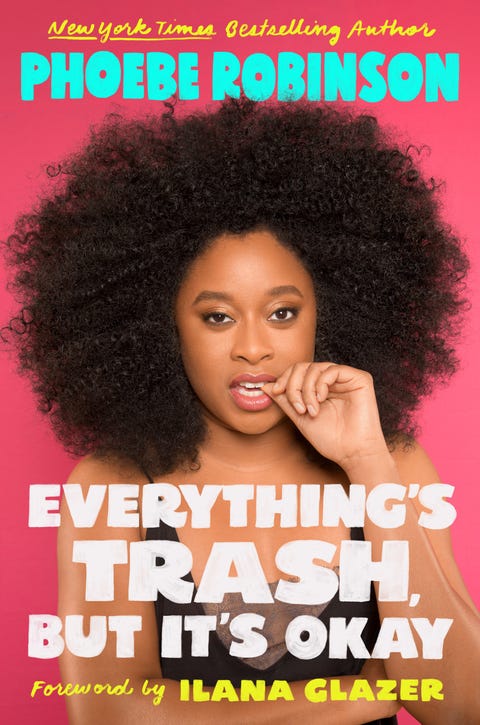 PRE-ORDER NOW
If you already read this Dope Queen's bestselling debut essay collection—and chances are, you did—then I don't have to tell you her follow-up is a sharp, funny, real talk-filled examination of modern womanhood that you need on your bookshelf ASAP.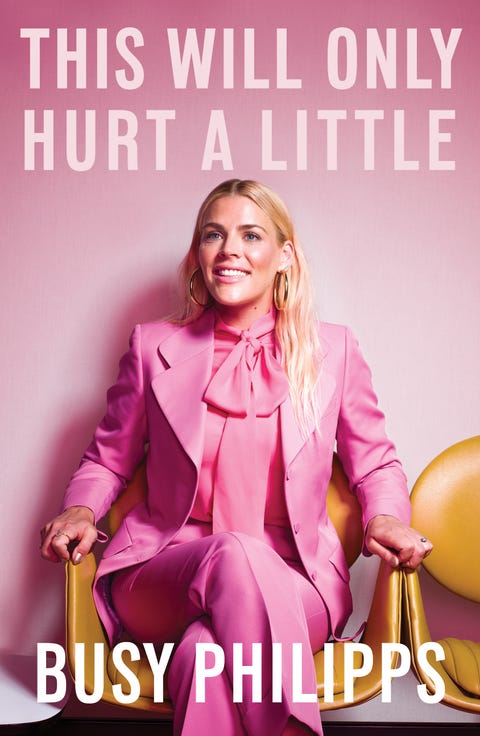 PRE-ORDER NOW
To know Busy Philipps is to love Busy Philipps (and follow her on Instagram). And now, it's also to read her funny, refreshingly candid memoir about Hollywood, motherhood, and BFFhood (with her Dawson's Creek castmate Michelle Williams, of course).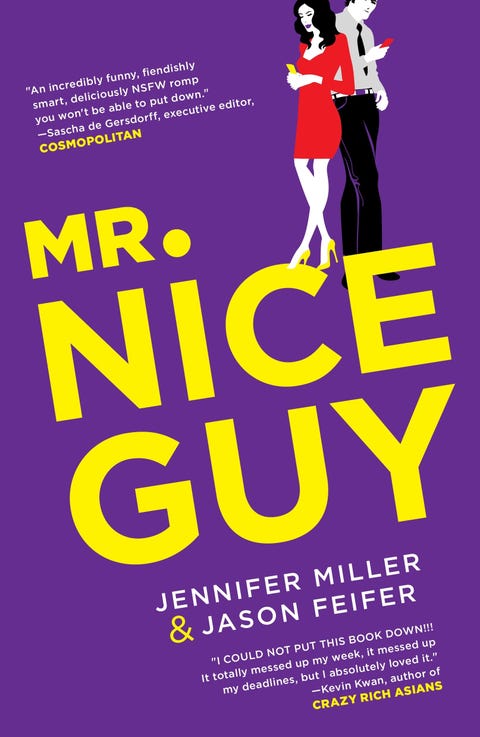 PRE-ORDER NOW
Consider this the ultimate rom-com: a mash-up of How to Lose a Guy in 10 Days, Sex and the City, and The Devil Wears Prada. Seriously, we dare you to not devour this comedy of errors-style romp of a workplace romance in one sitting.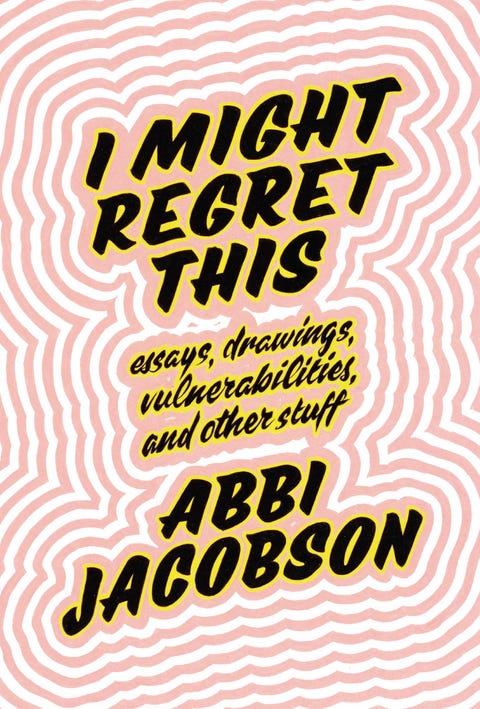 PRE-ORDER NOW
Want to tag along with Broad City co-creator Abbi Jacobson on a cross-country journey toward self-discovery. Who doesn't? Exactly.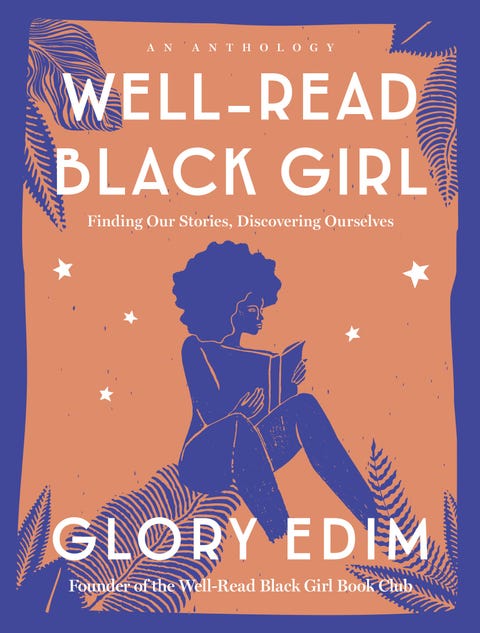 PRE-ORDER NOW
Consider this anthology about representation in literature—featuring essays from major names like Jesmyn Ward, Jacqueline Woodson, and Tayari Jones—required reading. Book reports optional.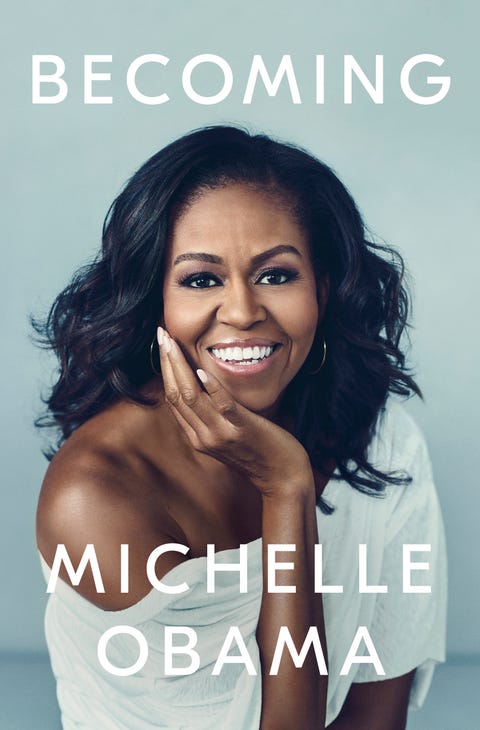 PRE-ORDER NOW
Does this really need an introduction?
Source: Read Full Article